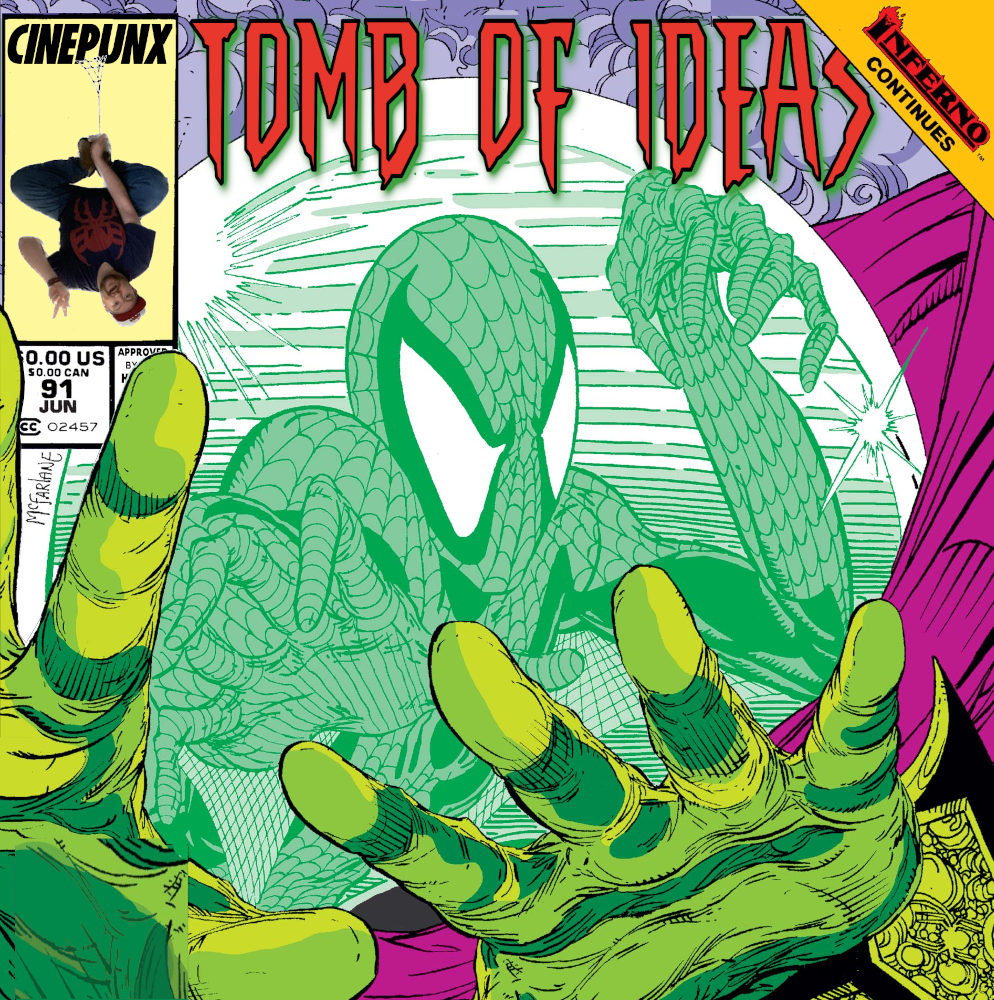 Podcast (tombofideas): Play in new window | Download
Subscribe: RSS
Greetings, Tomb Believers!
We're continuing with the second installment of our summer(ish) event covering all of the 1988-89 X-Men storyline INFERNO. This week we are joined by noted X-Men fan and Cinepunx Pod-Daddy Liam O'Donnell! He's here to help us get through a bunch of Marvel comics that are surprisingly light on X-Men:
X-TERMINATORS #1 & #2
AVENGERS #298
AMAZING SPIDER-MAN #311
DAREDEVIL 262
Along with the expected mutants vs goblins action, we've got some Todd McFarlane Spidey art, Daredevil fighting a vacuum cleaner, and Jarvis confronting a killer robot! To hear more of Liam talking about movies, music, and other pop culture, make sure to check out Cinepunx, Horror Business, and Cinema Smorgasbord – but of course if you're here you already knew that, right?
As always, you can send any comments, questions, or other feedback to [email protected]. Plus, be sure to follow us on our Facebook page, on Twitter @TombofIdeas, and now on Instagram @tombofideas!
Ex-HELL-sior!