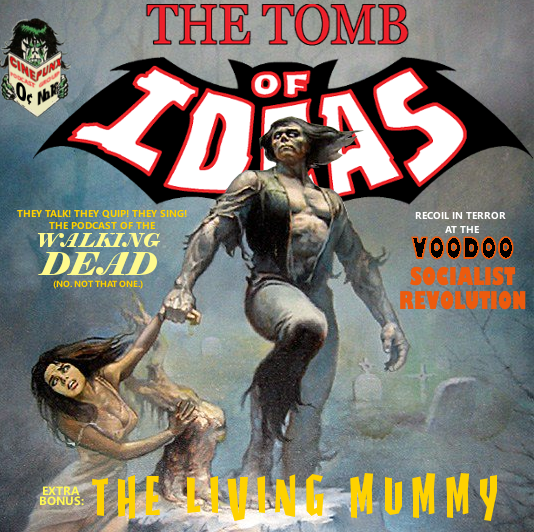 Podcast (tombofideas): Play in new window | Download
Subscribe: RSS
Welcome back Comrade Tomb-Believer,
Zombies of the world, rise up! Join us as we take part in the VOODOO SOCIALIST REVOLUTION with an episode packed to the rafters with tales of the walking dead (no, not that one). We start with another mighty Marvel magazine monster from with the introduction of Simon Garth in
TALES OF THE ZOMBIE #1 (July 1973)
Then we learn to walk like an Egyptian with another Marvel Horror introduction from
SUPERNATURAL THRILLERS VOL 1 #5 "THE LIVING MUMMY".
We pray you come out of this one unscathed lovely listeners, because we're all out of bandages.
Ex-HELL-sior!
-Gravely
Send your feedback to [email protected], our website, our Facebook page, or follow us on Twitter @TombofIdeas.