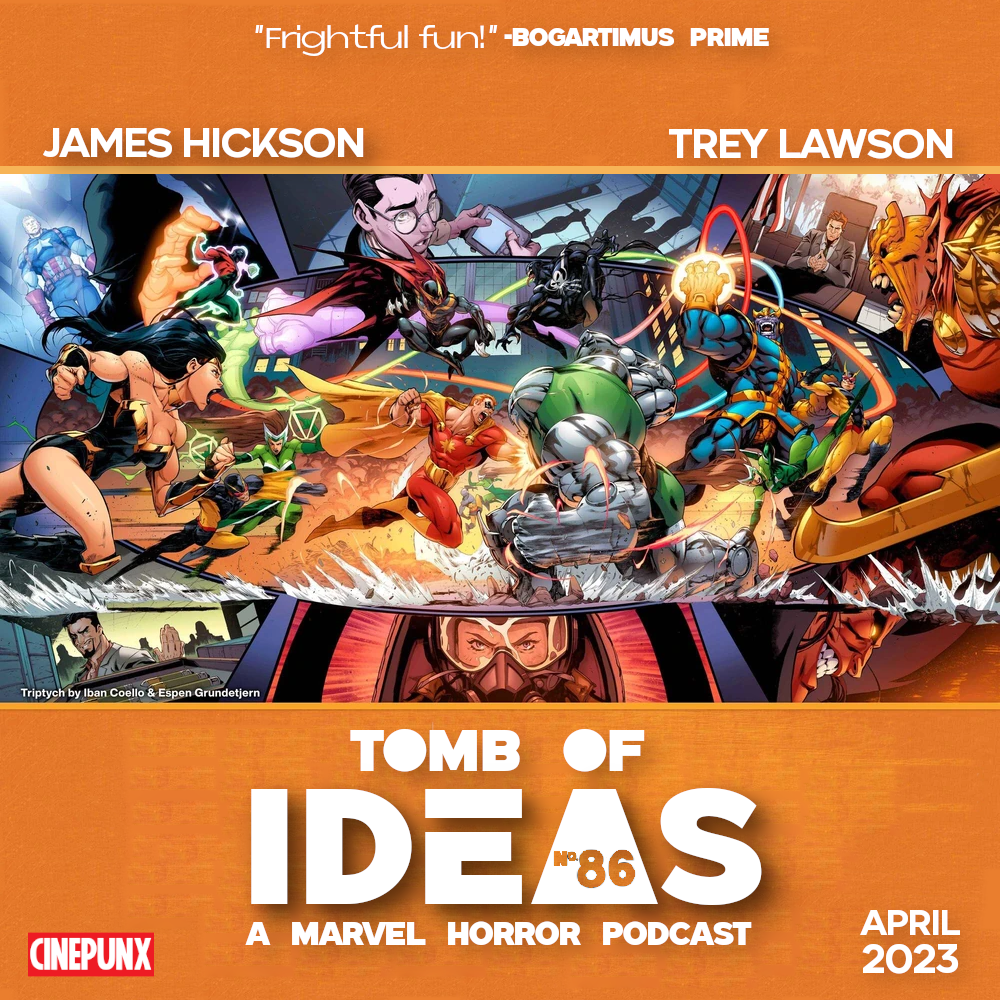 Podcast (tombofideas): Play in new window | Download
Subscribe: RSS
Greetings, Tomb Believers!
Pay no attention to the edges of reality warping around you! This week we are talking about the premier super-team of the Marvel Universe, the original line-up of powerful protagonists who have protected Earth for decades: The Aven  The Squadron Supreme of America!!! 
Don't worry – this isn't some delayed April Fool's joke. We're kicking off the first in a multi-part series discussing the 2021 Marvel crossover event HEROES REBORN! Join us as we get to know this new, Distinctly Changed version of Earth-616 and follow unlikely protagonist Blade in his quest to reunite the Avengers and save reality as we knew it.
This week we are covering:
HEROES REBORN vol. 2 #1
HEROES REBORN: HYPERION & THE IMPERIAL GUARD #1
HEROES REBORN: PETER PARKER THE AMAZING SHUTTERBUG
HEROES REBORN vol. 2 #2
As always, you can send any comments, questions, or other feedback to [email protected]. Plus, be sure to follow us on our Facebook page, on Twitter @TombofIdeas, and now on Instagram @tombofideas!
Ex-HELL-sior!