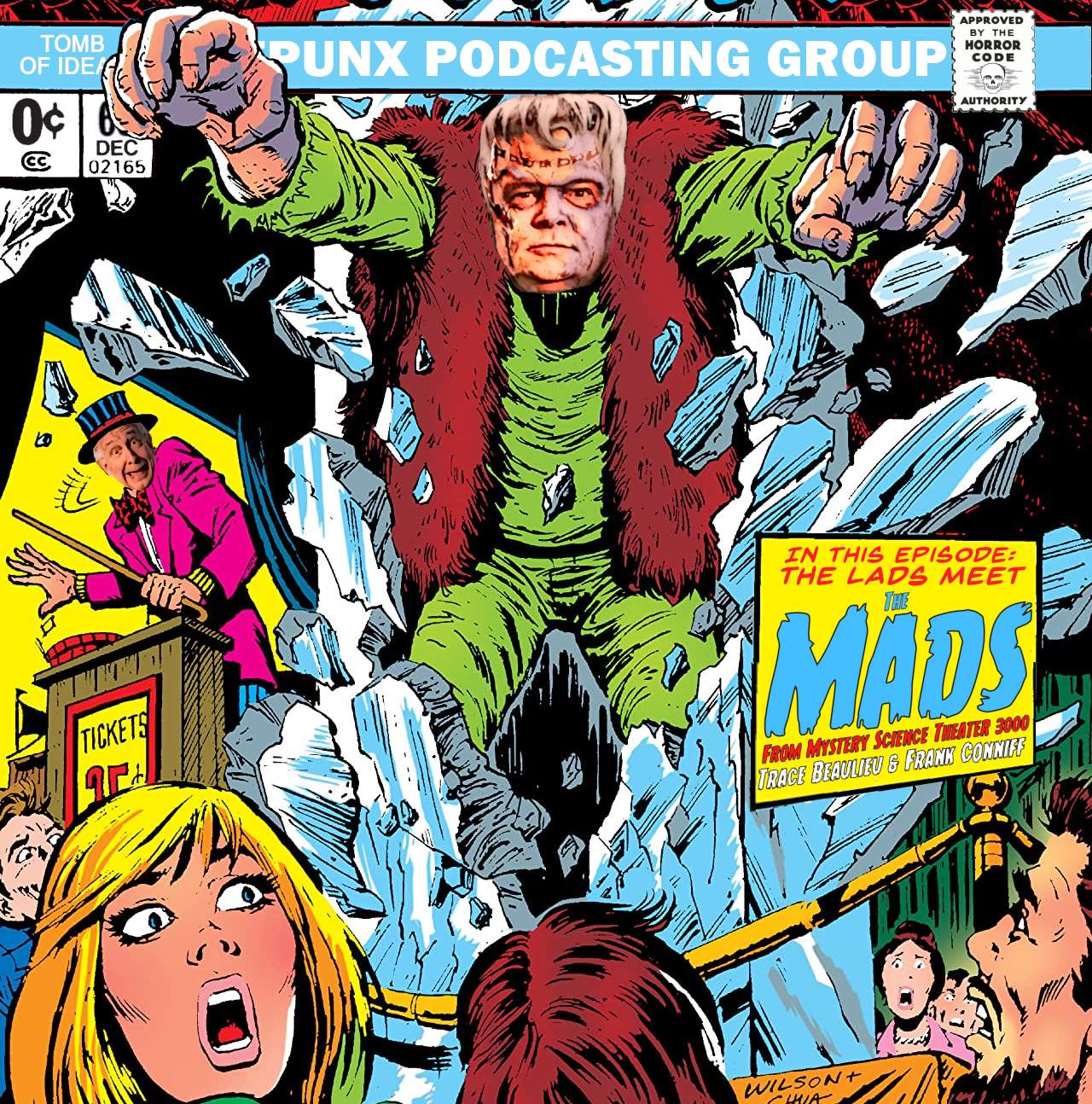 Podcast (tombofideas): Play in new window | Download
Subscribe: RSS
Greetings, Tomb Believers!
This week Trey and James have a pair of very special guests: Trace Beaulieu and Frank Conniff, the Mads from MYSTERY SCIENCE THEATER 3000! They join us to talk about their ongoing series of live-streamed movie riffing events, as well as some details about their upcoming livestream of MANOS: THE HANDS OF FATE on December 14. Along the way, they discuss a wide range of topics, including what makes a movie ideal for riffing, films they actually enjoy, and (of course) comics.
Plus your intrepid hosts discuss two more Marvel horror comics from September 1974. First, Blade has another encounter with the lord of vampires in TOMB OF DRACULA #24. Then, we get a whole lot of recaps and flashbacks in THE FRANKENSTEIN MONSTER #12. We've got all of that for you, AND a new installment of Hellstromwatch!
THE MADS – MANOS: THE HANDS OF FATE will stream live on Tuesday December 14, 2021 at 8:00 PM EST. Tickets (which include a download of the event) are $10 and can be purchased here.
As always, you can send any comments, questions, or other feedback to [email protected]. Plus, be sure to follow us on our Facebook page and on Twitter @TombofIdeas.
Ex-HELL-sior!
-Gravely