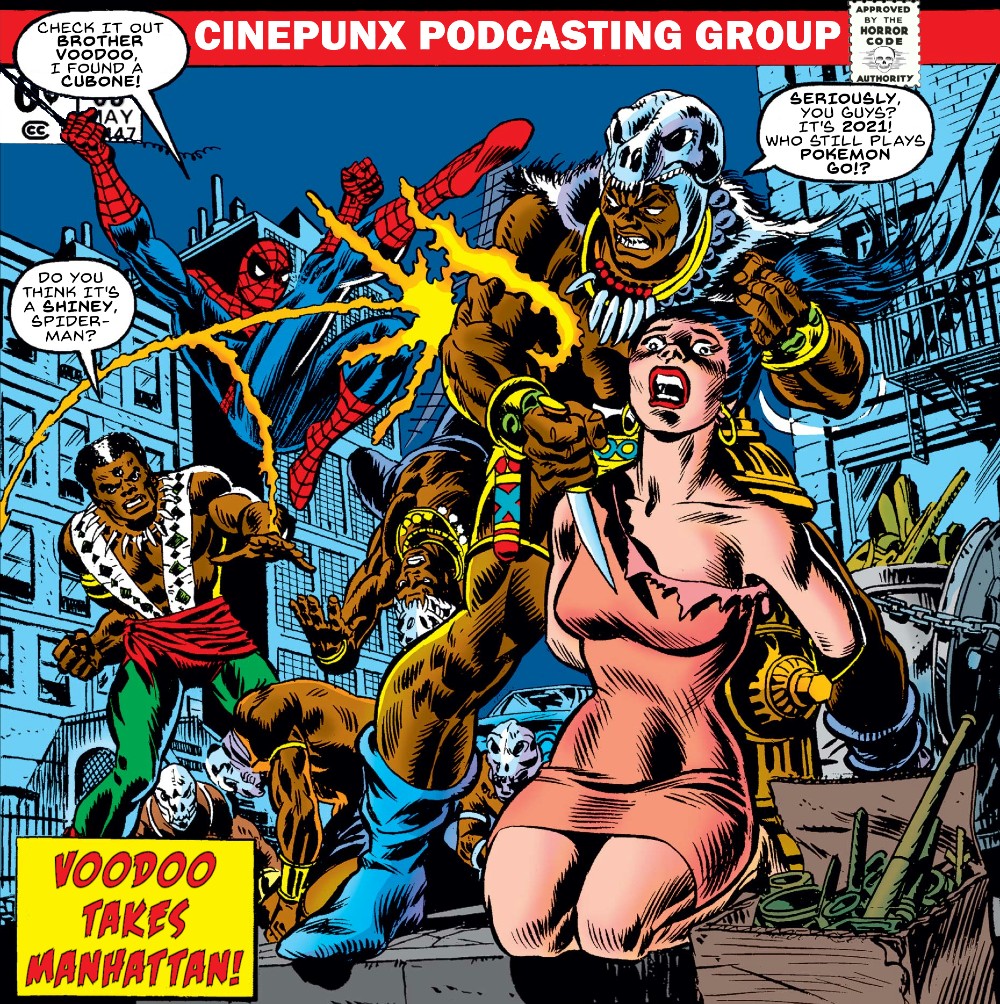 Podcast (tombofideas): Play in new window | Download
Subscribe: RSS
Greetings Tomb Believers!
This week James and Trey continue their journey through Marvel monster comics with two more books from August 1974. First are a couple of stories from the black & white monster mag MONSTERS UNLEASHED #7. "A Tale of Two Monsters" continues the story of Frankenstein's monster resurrected in the year 1974, and "Madness Under a Midsummer Moon" brings to a close the prose Werewolf by Night tale that began in the previous issue.  Next, Brother Voodoo returns to team up with Spider-Man in MARVEL TEAM-UP #24.
As always, you can send any comments, questions, or other feedback to [email protected]. Plus, be sure to follow us on our Facebook page and on Twitter @TombofIdeas.
Ex-HELL-sior!
-Gravely