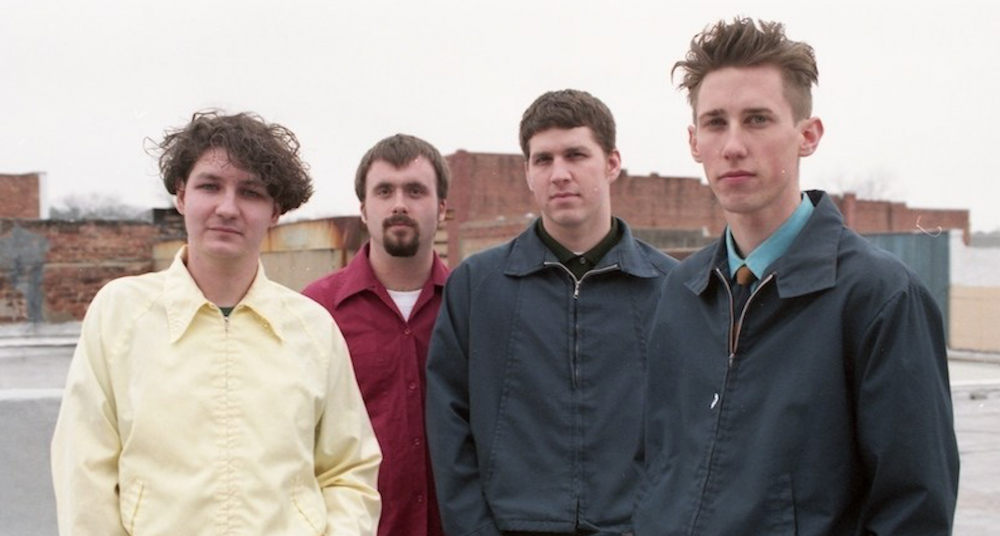 "Parallel Love: The Story of a Band Called Luxury," follows the path of Luxury, a band from small town Georgia, who, on the cusp of success suffered a devastating wreck. In the intervening years, three members of the band become Eastern Orthodox priests, yet they have persisted in making music."
Why didn't Luxury make it?
A harsh question is posed at the onset of Parallel Love, right before the title card hits.
At long last, the newly released documentary looking back on the career of the band Luxury recently hit VOD platforms, covering the unusual and indirect path of the '90s indie band who, like their melodic yet raucous music, defy any easy explanation.
The band is still active and putting out records, but it's been a strange, difficult, and sometimes contradictory journey.
Hailing from small town Georgia, Luxury almost single-handedly kickstarted a local scene. After a triumphant festival showing, the band was signed to Tooth and Nail Records by Brandon Ebel. The decision to sign with T&N earned them a lot of fans (including this one), but would ultimately prove an inhibitor to the band as they were pigeonholed into that label's lineup of mostly Christian punk and hardcore bands, a scene that had little to do with anything Luxury was actually doing. The band immediately braced against audience expectations with abrasive lyrics, presentation, and even homoerotic subtext that challenged gender norms, especially among Christian bookstores and distributors (at that time one of T&N's primary distribution channels), who returned albums to the label after fielding complaints about their content.
On their return trip from a successful festival appearance, a devastating crash occurred, injuring several band members of both Luxury and their touring companions, Piltdown Man, throwing passengers from the vehicle. Worst affected was lead singer Lee Bozeman, who was pinned beneath the vehicle as it finally came to a stop after rolling over him.
From this nearly fatal accident and its aftermath began an unusual and unlikely recovery. Another album followed in 1997, the first of more to come. The band's newest member, Matt Hinton, joined in 1999 after being a longtime friend and informal documentarian: He also happens to be this film's director.
Perhaps most inexplicably, three of the band's five members converted to Orthodoxy and became priests in that discipline.
And yet, they've never lost their edge. If anything, their music has become even more confident, refined, and impactful.
Parallel Love's story of Luxury isn't so much about these somewhat easily summarized events, but in their telling of the journey. Interviews with the band, their families, and musical peers and critics lay out the emotional and spiritual journey of a group of men, devastated by difficulty and tragedy, pouring themselves into their lifelong artistry and unexpected ministry. It's a refreshing, triumphant, and unpredictable portrait of a great American indie band that most people have never heard of.
– A/V Out.
Buy or Rent on Amazon
The author of this article may earn a commission from purchases made through affiliate links.