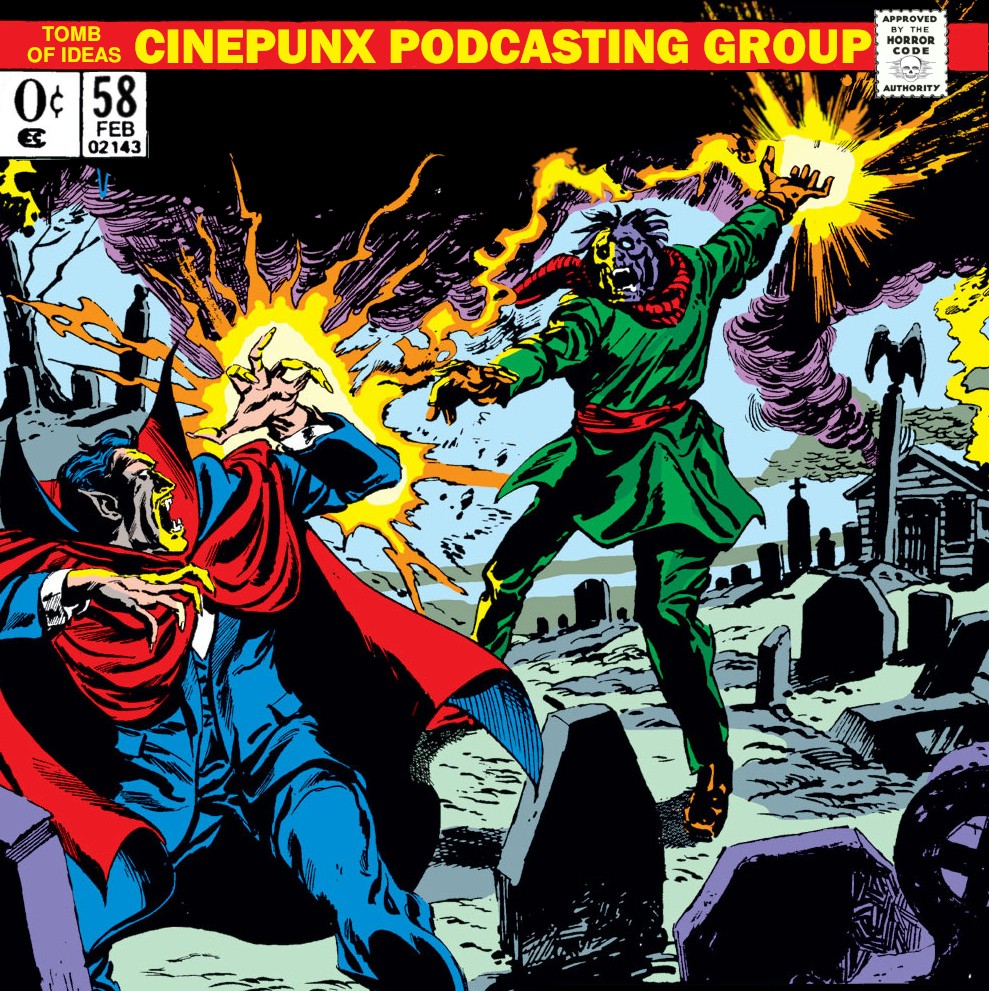 Podcast (tombofideas): Play in new window | Download
Subscribe: RSS
Greetings, Tomb Believers!
This week we've got a fang-tastic set of stories featuring the Lord of the Undead himself, Dracula! First up, in super-sized monster mag DRACULA LIVES #7 we cover four different stories that span four very different times and places in Dracula's afterlife. We go from a 1974 Washington, DC murder mystery in "Here Comes the Death Man" to the deserts of the southwest in "Blood Moon." Next, Dracula contends with 17th century pirates in "Assault of the She-Pirate." Then we finish the magazine with the third chapter of Roy Thomas and Dick Giordano's adaptation of the original Bram Stoker novel. Finally, we round out the episode with our second book of the week,  TOMB OF DRACULA #22. In this issue, we take a break from the title's ongoing story while Dracula contends with a disrespectful and rebellious young vampire who is tormenting a Russian village.
As always, you can send any comments, questions, or other feedback to [email protected]. Plus, be sure to follow us on our Facebook page and on Twitter @TombofIdeas.
Ex-HELL-sior!
-Gravely