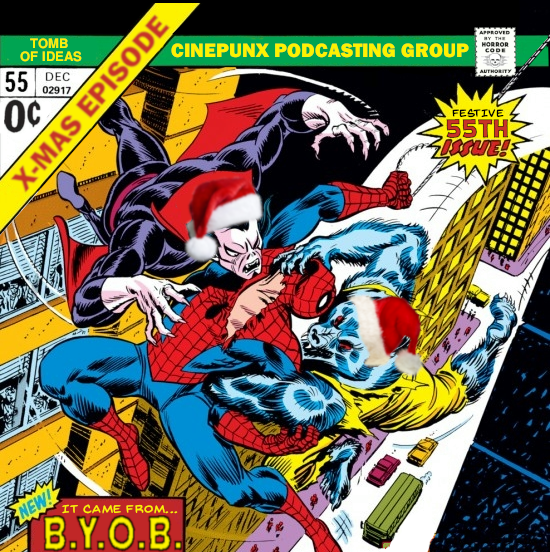 Podcast (tombofideas): Play in new window | Download
Subscribe: RSS
Happy Holidays, Tomb Believers!
James & Trey take a quick break from their holiday party in the Tomb to close out 2020 with two more Marvel monster books from June 1974. First, we get the latest story featuring a character who hadn't been seen for almost a year – N'Kantu the Living Mummy in SUPERNATURAL THRILLERS #7. Next, Spider-Man must fend off both show favorite Man-Wolf and Morbius the living vampire in GIANT-SIZE SUPER-HEROES #1. Plus, Trey and James offer their thoughts on the news from the 2020 Disney Investor Day in a giant sized HellstromWatch!
As always, you can send any comments, questions, or other feedback to [email protected]. Plus, be sure to follow us on our Facebook page and on Twitter @TombofIdeas.
Ex-HELL-sior!
-Gravely