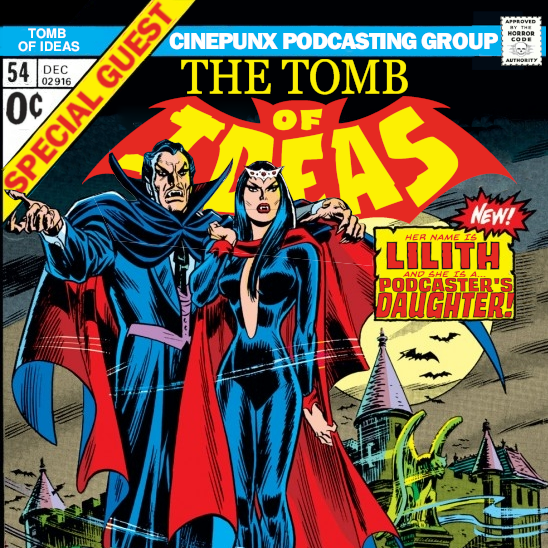 Podcast (tombofideas): Play in new window | Download
Subscribe: RSS
Greetings, Tomb Believers!
It's a holiday miracle! Trey and James continue their readthrough of Marvel horror comics from June 1974, and this time they are joined by special guest (and James' stepdaughter) Lilith! This week is a Dracula doubleheader, with two full-length stories featuring the Lord of the Vampires. First, we continue Dracula's confrontation with the mysterious Dr. Sun in TOMB OF DRACULA #21. Then we launch a brand-new (and soon to change) title with GIANT-SIZE CHILLERS #1 featuring the Curse of Dracula. In addition to the titular vamp, CHILLERS also introduces a new character to our monstrous Marvel pantheon: the daughter of Dracula, who coincidentally also happens to be named Lilith!
As always, you can send any comments, questions, or other feedback to [email protected]. Plus, be sure to follow us on our Facebook page and on Twitter @TombofIdeas.
Ex-HELL-sior!
-Gravely