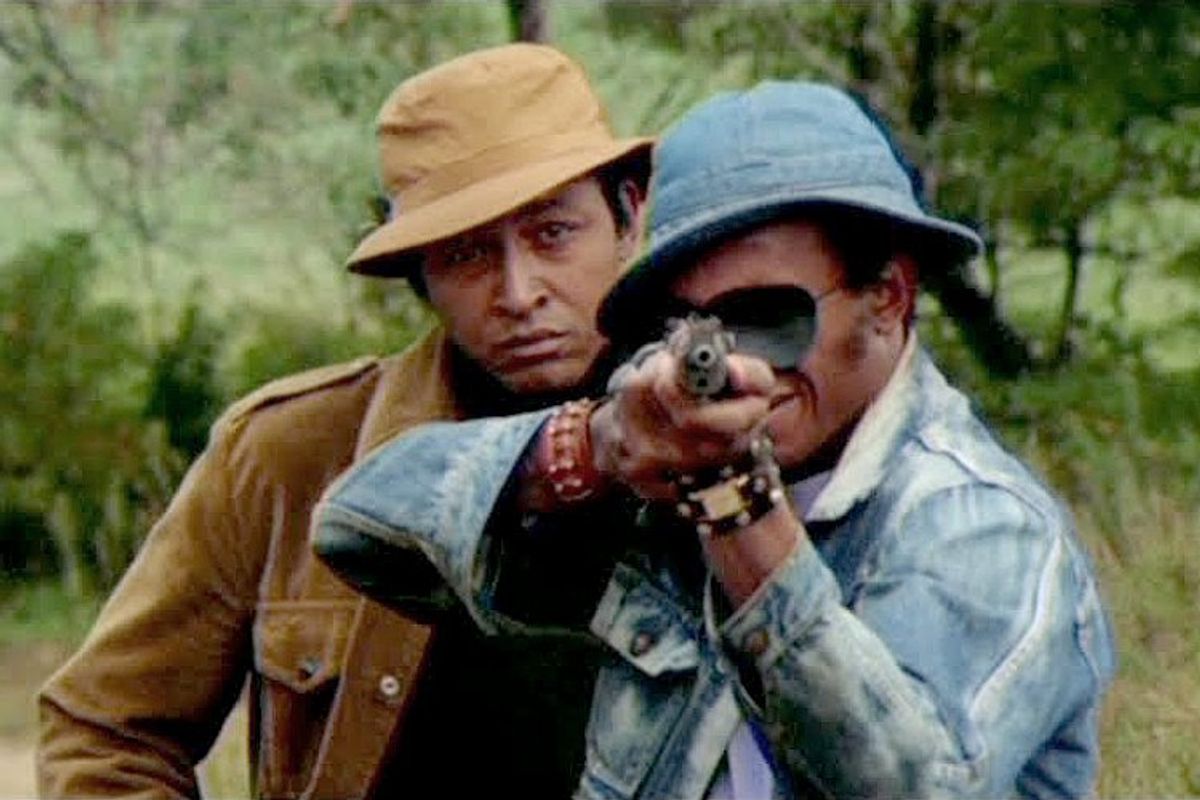 Podcast: Play in new window | Download
Subscribe: Apple Podcasts | RSS
NEW EPISODE Y'ALL
Look, it is really great to be back with you all, and we hope you love this new episode. Apologies it is so late, but there has just been a TON of turmoil behind the scenes and we are just trying to get caught up with LIFE!
This episode is our first Blaxploitation Spectacular, I hope the first of many to come! Yes, we did intend to release this during Black Heritage Month as part of our celebration of that, however, as I said, LIFE had other plans. Doesn't matter, we have a commitment here to cover more than just the white male canon of film makers and films on this show, and the time of year is irrelevant.
On this magical episode we are covering to titans of the genre, Cooley High and The Spook Who Sat By The Door
Now, we know, these are two VERY different films, and may seem to be an incongruous pairing. However, we think they both stand out from the rest of the genre in ways we discuss on the show, and are amazing examples of the best tendencies of this time in Black film making, that is the inclinations to humanize and to stoke (or at least imagine) revolt.
We recently screened The Spook Who Sat By The Door for an online event, and one of the responses that stood out to me was the number of folks who had heard of the film but were nervous about it due to the name. I get it, but trust me, this film is a truly politically incendiary film that fits our current moment of frustration with police and the carceral state pretty well. Also, thanks to everyone who joined us for that event, if you want to know more about it hit our email, cinepunx at gmail dot com.
So, spoiler for the episode, both these movies are AMAZING and deserve your time and attention. As usual thanks to our patrons, our sponsors, and all of you who not only enjoy the show but tell your friends about it as well.
As usual we discuss a ton of things in our WACK AND ON TRACK segment, including a bunch of new music. We also recently posted a spring time playlist curated by our staff. The line up on it is…eclectic lets say. Chances are. whoever you are, there will be stuff you love and stuff you hate, but that is part of the charm.
As usual of course, stay safe, tell your friends, know we love you, and come back soon.
Thanks for listening, spend sometime checking out our patreon, and of course check out the family of shows available at Cinepunx.com
LEHIGH VALLEY APPAREL CREATIONS
ESSEX COFFE ROASTERS -(enter code CINEPUNX for 10% off)