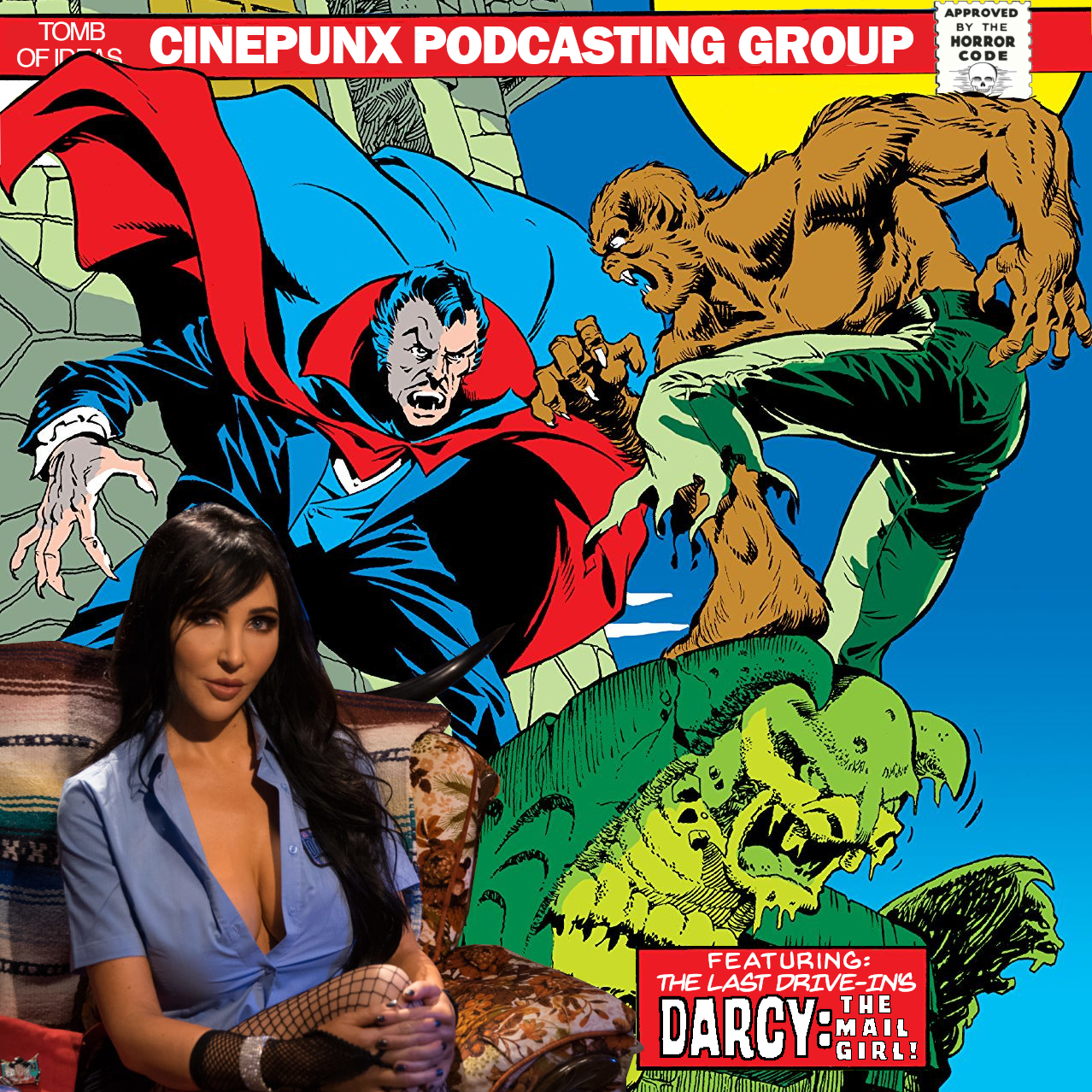 Podcast (tombofideas): Play in new window | Download
Subscribe: RSS
Greetings, Tomb Believers!
With this episode Trey and James reach a monstrous milestone: the very first meeting of Dracula and the Werewolf by Night! The clash between these two titans of terror is too big for one title; it starts in TOMB OF DRACULA #18 and then sprawls over into WEREWOLF BY NIGHT #15. Tune in to hear your intrepid hosts discover the surprising connection between Dracula and Jack Russell's mysterious origin!
Next, Trey and James are joined by a very special guest: Diana Prince, aka Darcy the Mail Girl of THE LAST DRIVE-IN on Shudder! They talk about comics, horror movies, and what it's like on the road with Joe Bob Briggs. Plus she gives a status update on her efforts to preserve footage from MONSTERVISION and what to expect in the new season of THE LAST DRIVE-IN (airing on Shudder Fridays at 9pm Eastern/6pm Pacific)!
As always, you can send any comments, questions, or other feedback to [email protected], plus you can follow us on our Facebook page and on Twitter @TombofIdeas.
Ex-HELL-sior!
-Gravely