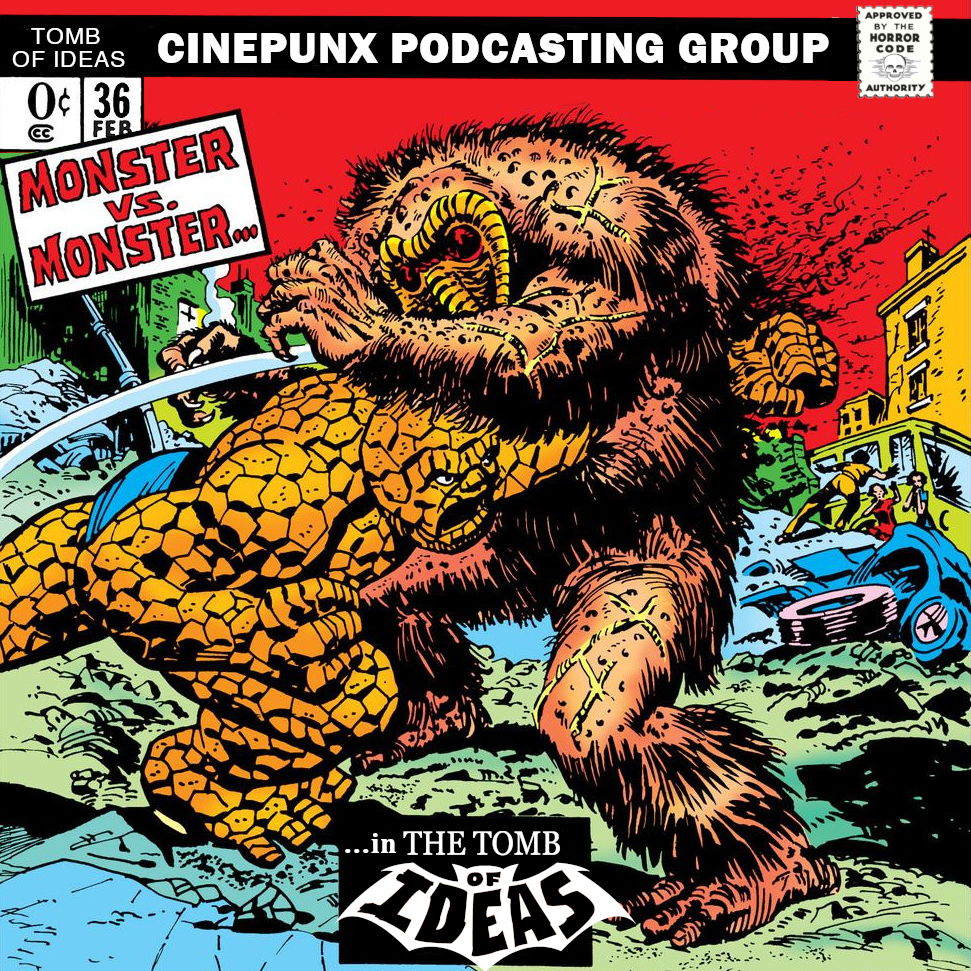 Podcast (tombofideas): Play in new window | Download
Subscribe: RSS
Greetings, Sports Fans!
Er, I mean, Tomb Believers!
Trey and James are back with three thrilling horror comics from January 1974, including the debut of two new titles! First up, in the pages of MARVEL SPOTLIGHT #13 we finally see the shocking origin of Daimon Hellstrom, the Son of Satan. Next, our favorite monstrous muck-man spins off into his own new book as he embarks on a cosmic quest to save reality in MAN-THING #1.
And finally, for our main event: it's the Fistfight in the Fen…the Battle in the Bog…the Slugfest in the Swamp – for the first time ever it is Aunt Petunia's favorite nephew, the ever-loving blue-eyed Thing versus the Savage, the Infernal, the Giant-Size Man-Thing in MARVEL TWO-IN-ONE #1! Who will win in this contest of champions – listen and read along to find out.
As always, you can send any comments, questions, or other feedback to [email protected], our Facebook page, and you can follow us on Twitter @TombofIdeas.
Ex-HELL-sior!
-Gravely