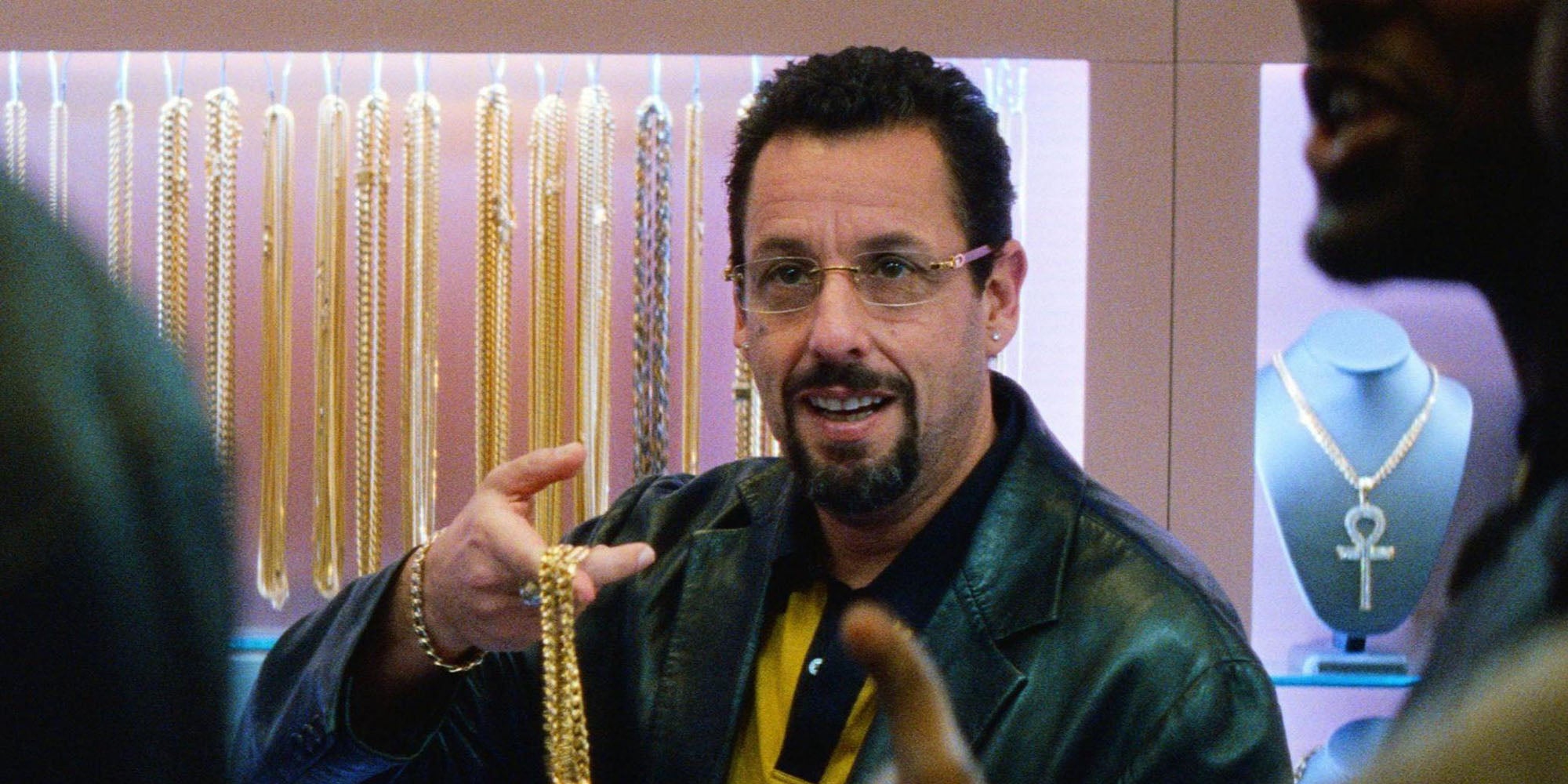 It's only been a month since 2019 ended – is that possible? how can it only be a month??? – and sure many websites published their Best-Of lists sometime in the last two months, but ours are in time with those vaulted and hallow accolades, the Academy Awards. Also, I (Adam) personally believe the only real value the Academy Awards hold is their ability to foster conversation about cinema. I get as annoyed as anyone else with what I see as foolish picks, but at the same time I do enjoy a night when everyone else seems to care about movies. As the man said, be the change you want to see in the world – so we're posting our lists later than usual and closer to the Oscars because lists such as these are also impetuses for cultural conversations. So please, read this over and feel free to discuss our picks with us. After all, you are part of the Cinepunx family, too!
Kristen Huizar (La Virgen)
MOVIES
Last Black Man in San Francisco, 2019 Dir. Joe Talbot
There are many reasons why this film is at my number one spot, it is nothing short of a brilliant film that depicts the story of Jimmie Fails (same name in real life) and his best friend Montgomery (Jonathan Majors) as they navigate between San Francisco and the outskirts near a polluted ocean shore. Like many who have lived through the economic crisis of the 2000s, Jimmie lost his family home when he was younger and has since then returned to the city to restore its glory (from what it was in his memory). Jimmie's childhood and sense of a true home is locked within the doors and walls of the narrow but tall house lodged in between old Victorian homes with similar facades. In a fortunate turn of events the current occupants vacate the home leaving Jimmie and Montgomery able to restore the home to its former glory and beauty. The vacant home becomes a living memory as he places old furniture in every room that fits like a glove. Although Jimmie finds a moment of happiness after working on his old home, the constant threat of eviction and displacement hovers above like a creeping storm on the horizon. What does home mean when a city prices you out? What does home mean where there isn't one anymore and they city changes so rapidly it's barely recognizable? Jimmie's story is personal to me because like San Francisco, LA has suffered immensely because of gentrification and an incredible amount of displacement that has forced people out of the city and the state. The landscape has changed so much and the any sense of feeling welcomed is beginning to fade in areas once populated by the people who gave it life.
 Parasite/기생충, 2019 Dir. Bong Joon Ho
A tight knit working class family struggles to make ends meet as they struggle with making pizza boxes and no luck on long term jobs in sight. Ki-woo Kim (Woo-sik Choi), the only son of the family lands a lucky break when an old high school friend hooks him up with a job as an English tutor for a wealthy family's daughter, Da-hye (Ji-so Jung). He swiftly recruits his sister, Ki-jung (So-dam Park), mother Chung-sook (Hye-jin Jang) and father Ki-taek (Kang-ho Song) to become employed by the family who are unaware of their true identities. The relationship between the two families becomes more complex because of their unconditional kindness as well as a furious housekeeper who was let go after years of working for the family. Parasite is appealing in so many ways; whether it's the genre bending Bong Joon Ho has accomplished or the class commentary during a huge economic disparity. The family is highly relatable and also symbolic of the plight of the working class when faced with multiple hardships: job security, a home, and hopefully a bright future. American audiences can highly relate to this family not through their extreme actions but because of the near impossibility of achieving the level of wealth the Parks can enjoy. Their unconditional kindness is broken during instances of pure insult when their face expresses a moment of disgust from the smell of the Kims. In an instant the Kims are reminded of their second class statehood and harsh reality that they are there as employees not members of the family. It's a rather unfortunate reality but a familiar one for those especially in the service industry for wealthy people. Parasite does an excellent job at portraying growing class tension that American audiences are all too familiar with now more than ever.
Atlantics/ Atlantique, 2019 Dir. Mati Diop
In the coastal town of Dakar, Senegal the skeleton of a newly erected high-rise resort bleeds through the cloud of smog. Souleiman (Traore), is a young worker who joins others in demanding pay after several months of stolen wages and poor working conditions. Leaving jaded, Souleiman seeks the embracement of his love Ada (Mama Sane), before she is married off to Omar (Babacar Sylla) who is a wealthy bachelor. After a tragic accident at sea, unexplainable events begin to occur throughout the city at night while Ada stands on the sidelines hoping to have Souleiman return. Atlantics is a beautiful love story with a paranormal twist that comments on the effects of capitalism and migration. Ada battles between the expectations of her family and her own motivations to succeed in the world alone while Souleiman illustates the hardship to gain economic prosperity when labor is consistently exploited. This was one of the few gems released on Netflix this year that has really been a word of mouth success (it also got high recognition in the Cannes Film Festival), it is also one of the few films directed by a woman of color that has gotten critical acclaim. It important to provide room for brilliant first time directors like Mati Diop who has entered the cinema landscape with a beautifully unique film.
Tigers Are Not Afraid/ Vuelven, 2017 (2019 US Release) Dir. Issa Lopez
A group of young orphaned children survive in a ghost town in which most of the adults have either joined the local drug traffickers or were brutally murdered. A young girl, Estrella (Paola Lara), wakes up to an empty house after her mother goes missing and is presumed dead; she seeks refuge with the local kids to escape the same fate. El Shine (Juan Ramon Lopez) is the leader of the group and is at first hostile about allowing Estella into the group as they too fear for their safety. Estrella quickly proves herself once she has convinced the group she has killed one of the local gang members (when in reality it was under unexplainable circumstances). Tigers Are Not Afraid is an intimate look at the horrors of gang violence in Mexico and the new generation of orphaned children as a result, for which there is little to no record of how many have been affected. This grim fairy tale highlights the violence in Mexico that has risen exponentially as a result of the failed War on Drugs and within the past decade. Yet, the film offers a glimmer of hope and strength to suggest that this generation will fight back and will not tolerate one more disappearance or killing at the hands of the cartels or the state. Estrella and El Shine are resilient kids who are trying to hold on to their childhood even when their environment is forcing them into adulthood.
Knives Out, 2019 Dir. Rian Johnson
The patriarch of the Thrombey family, Harlen Thrombey (Christopher Plummer) has died of an apparent suicide but his family, along with detectives and PI Benoit Blanc (Daniel Craig), suspect foul play. The last person to have seen him alive was his nurse, Marta Cabrera (Ana de Armas), who initially describes the night as nothing out of the norm. On the night of Harlen's birthday, a series of arguments with his grown children regarding his will sparks heated debates leaving everyone with a clear motive (all of which swiftly deny) to have killed him for his riches. Harlen had built a legacy from his lifelong work as a crime novelist, upon which has given his children the opportunity most would not have the pleasure of having in life. With the exception of Marta, the family has all enjoyed some piece of Harlen's legacy; even if some deny the small loan of a million dollars or being a useless figurehead of the publishing company. Marta is a truly wholesome character whom Harlen saw as a human in comparison to his own family that consistently forgets which country Marta and her family is from. Part of Knives Out's fun is the adventure the audience is placed on once whodunnit tropes are turned upside down and the murder tacks on an extra layer of mystery. But the film's lasting impression is the moral of the story which reflects the world in which we live in: recognizing one's own privilege and showing genuine humanity. The Thrombeys are barely able to recognize their own privilege once it's pulled out from under them and they are forced to play on a leveled playing field. The antiquated genre of whodunnit gets a twist for our time to comment on the lack of basic empathy among the bourgeoisie, especially during a time of widening class inequality. How are the working class able to compete in such a world where others have their futures set for life? Similar to the Thrombeys when their power is challenged, those in power (or in the process of losing it) threaten those less fortunate with bribery or family separation as a last ditch effort to secure stability. Marta is a force to be reckoned with even with her odd compulsion (she throws up everytime she lies), her eagerness to be helpful and wear her humanity on her sleeve is admirable.
Uncut Gems, 2019 Dir. Safdie Brothers
The pursuit of happiness within capitalist America is a long treacherous road that includes a series of rash sacrifices in order to have your cake and eat it too. Howard Ratner (Adam Sandler) is a high profile New York jeweler who sells to big names like Kevin Garnett (KG), from a small shop with tight security. After nearly a year of tracking down an uncut black opal from the mines of Ethiopia (where workers suffered immensely), Howard evokes a grand opportunity to make exceptional amount in profit to pay off a huge debt. From the moment the film begins it does not stop to breathe for a second; the audience is immediately engulfed into Howard's tangled, chaotic and fast paced life. Demany (LaKeith Stanfield), who has brought in KG begins to distance himself from Howard as he struggles to navigate around Howard's mess that is worsening by the minute. Howard's intentions at times are incredibly individualistic and at other times for the interest of his family's well being including his sancha, Julia (Julia Fox). Patience from those who love him are wearing thin watching like spectators as while he gambles when chances are slim to be in his favor. Most Americans can relate to increasingly exhausting balance of work, family, and maintaining sanity. The fast-paced timeline of Howard's life consists of him juggling a million aspects of his life plagued by a worsening gambling problem to maintain his lifestyle. Similarly, Americans juggle a million things by incessantly remaining productive to maintain a standard of life that is fleeting like sand falling between fingers. Uncut Gems is an american story of the cost of glory and opulence for the 2010's, a decade that has seen immense changes within American culture and burgeoning effect of rampant capitalism.
I Lost My Body, 2019 Dir. Jeremy Clapin
A severed hand must go through hell in the streets of Paris in a desperate search for its body which has disappeared under unknown circumstances. The wandering hand goes through endless suffering while wandering around the city it almost feels like there is no end or hope in sight. Spliced with flashbacks of childhood joy and trauma, Naofel (Hakim Faris) reminisces back on his life to distract from his current state of living in a crummy, crowded apartment. After a tragic accident leaving him orphaned, Naofel was taken into a home and forced to practically support himself with no support system to nurture his wounded heart. One evening riddled with pure bad luck as a pizza delivery driver, Naofel is surprised by a friendly voice filled with sympathy and charm, a woman Gabrielle (Victoire Du Bois) who speaks to Naofel after a failed delivery. Soon after, determined to meet Gabrielle, he takes up an internship with her aging father and ditches the pizza. The union of Gabrielle and Naofel is a sweet portrayal of young love and humanity; Naofel's trauma has left him yearning for happiness and Gabrielle sparks the wick that had almost burned out within him. I Lost My Body's animation is absolutely stunning and is paired with a beautiful and surreal story that illustrates trauma and love in a unique way. Although it was not heavily marketed as widely as other animated films (Disney or Pixar), this film's critical praise has catapulted it into accessibility through Netflix. This is one of the hidden gems Netflix has released this year and I highly recommend it. If it isn't the animation that captivates you it will be the surreal but captivating story.
Marriage Story, 2019 Dir. Noah Baumbach
Nicole (Scarlett Johansson) and Charlie (Adam Driver) have built a life together in New York. They have a successful theatre company, a wonderful child, a relationship dynamic that reinforces each others creativity, and it's all about to crumble. Their last attempts at mending and repairing their marriage have failed, which prompts Nicole to take an acting job in LA for some space and clarity. Charlie is left with balancing New York and being there as a father to his child, Henry (Azhy Robertson), whom Nicole has taken to LA with her. The separation prompts them to face a new set of problems and challenges: how does a family survive when thousands of miles separate them, and how will they remain civil even when their patience is tested to the fullest? Whether you have been married or in a serious long term relationship, it's easy to lose sight of oneself when your life has been welded with another person. Nicole's version of the story is incredibly relatable, she exhibits that insufferable desire to pursue her own interests in a relationship that has suffocated her creativity and sense of self. I do sympathize with Charlie, having seen how separation affects a child at a young age and the undying love of parents who wish only the best for their child. Marriage Story offers what an "ideal" divorce would look like in which a family really tries to stay together even when things can turn awfully unbearable.
The Farewell, 2019 Dir. Lulu Wang
Billi (Awkwafina) and her grandmother, Nai Nai (Shuzhen Zhao) have a close relationship even if they are worlds apart from between US and China. Even though she is American, her Chinese identity and heritage is strong because of her connection with her grandmother; by being able to fully communicate with her they are able to strengthen their bond. This close relationship is what makes the news of Nai Nai's terminal cancer hit harder when she is forced to remain quiet and even worse, attend a wedding to cover up the family's true intention of their visit to China. Billi struggles with the family's unwillingness to tell Nai Nai the truth about her condition, as well as with her own identity navigating between Chinese and American culture. The conversations compare the two nations – who has it easier, who is lazier, which country has better opportunities – all while Billi sits quietly across the table watching her identities battle it out. There's an odd feeling that surfaces when visiting the homeland (even if you were born in the US or came as a child): the further you are from your cultural heritage, the more American you feel when visiting the motherland. You are neither here nor there; a culmination of both cultures, stuck in a cultural limbo not quite fitting snugly into either side. Although I cannot relate to this particular situation, there is something The Farewell captures when discussing identity. To people in the motherland you are seen as Americanized (rather than definitively American), to Americans you are seen primarily as what your physical characteristics define you as, foreign. Not only is the battle of identity a lifelong struggle but it is highlighted in particular instances like those displayed in The Farewell. Although many first, second, and third generation adults have not dealt with covering up Nai Nai's illness, LuLu Wang presents a highly relatable film on the battle of heritage and identity.
Her Smell, 2018 Dir. Alex Ross Perry
Nostalgia is bittersweet, we long for the present to match the warm feelings and memories of the past that have since faded. Something She, a 90's girl band trio with a similar feel to Riot Grrrl era bands, has kicked off their tour with a great start with fans cheering them on for an encore. For a moment their magical starpower illuminates the screen as Becky (Elizabeth Moss), Marielle (Agyness Deyn), and Ali (Gayle Rankin) play a final song to close the night. Once the lights dim, the hectic turmoil surfaces as a sky-high Becky rambles incoherent rants and verbally abuses her bandmates. Something She is in ruin because of Becky who has not been able to produce any new material and has tanked the finances of their manager Howard (Eric Stoltz). Becky's neglection of her own daughter Tama (Daisy Pugh-Weiss) whom she has left with her estranged husband Danny aka Dirtbag Danny (Dan Stevens). The turbulent life of Becky is paired with a chaotic score that's as disorienting as Becky's state of mind. Her Smell is about the toxic people we deal with in life for longer than we should because of their charming (sober) personality, friendship, and clear talent. Personally, I have known people like this in my life and I can remember feeling hurt like M and Ali with mass amounts of frustration and patience being carved out from your heart and soul. We put up with it because they are our friends and partners and because it's heartbreaking to see the person you loved and cared for destroy themselves. Her Smell is one of my favorites this year because of its portrayal of addiction, fallen idols and their journey to regain themselves and their support system back. How will we be there for our friends and how can we support them? Friendships and love are sometimes laborious acts that need extra work and care when someone is in trouble; Ali and M are the kind of friends that show incredible patience and love that Becky needs.
Honorable Mentions: Us, High Life, The Lighthouse 
Stuff I missed: Jojo Rabbit, Fast Color, Portrait of a Lady on Fire, Ash Is Purest White
Joey Breeding – Whine & Cheese @wooderworld
MOVIES
Parasite
The Lighthouse
Booksmart
Uncut Gems
The Farewell
Us
Peanut Butter Falcon
Paddleton
John Wick: Chapter 3 – Parabellum
Honey Boy
Honorable: The Beach Bum, The Last Black Man In San Francisco, Knives Out
MUSIC
Freddie Gibbs / Madlib – Bandana
Laika's Orbit – Chosen No Ones
Uranium Club – The Cosmo Cleaners
Crumb – Jinx
Denzel Curry – ZUU
Big Nothing – Chris
White Reaper – You Deserve Love
Mannequin Pussy – Patience
Charli XCX – Charli
Skepta – Ignorance Is Bliss
Honorable: UV Race, Sampa The Great, Jay Som
Anna Ghoul – @rococodogs
MOVIES
Booksmart (Olivia Wilde)
The Hole in the Ground (Lee Cronin)
The Irishman (Martin Scorsese)
The Lighthouse (Robert Eggers)
Luz (Tilman Singer)
Midsommar (Ari Aster)
The Nightingale (Jennifer Kent)
Parasite (Bong Joon-Ho)
Uncut Gems (Josh Safdie, Benny Safdie)
Us (Jordan Peele)
MUSIC
Bad Heaven Ltd. – Strength
Beach Bod – Stress You Out
Elton John Cena – All Rats Go to Heaven 7″
Carly Rae Jepsen – Dedicated
Bill Orcutt – Odds Against Tomorrow
Skatune Network – "Never Meant" (American Football)
Small Mess / Pretty Lousy – split 7″ 
Liam O'Donnell
MOVIES
Portrait Of A Lady On Fire
Pain And Glory
Parasite
Little Women
The Farewell
The Last Black Man In San Francisco
The Lighthouse
Chained For Life
The Swerve
Booksmart
HONORABLE MENTION: The Death Of Dick Long, Diamantino, High Life, High Flying Bird, Her Smell, The Beach Bum, Hustlers, The Irishman, MidSommar, Horror Noire
HORROR FILMS
The Swerve
MidSommar
In Fabric
Bliss
Crawl
Ready Or Not
Depraved
Us
Tigers Are Not Afraid
Harpoon
LPs
(I did not check out a ton of accessible music this year. Sorry, this list is super specific, and my EP list is almost all crazy stuff)
Fury – Failed Entertainment
Angel Du$t – Pretty Buff
Solange – When I Get Home
Drab Majesty – Modern Mirror
Restraining Order – The World Is Too Much
Gazm – Heavy Vibe Music
Generation – Call It A Life
Freddie Gibs/Madlib – Bandana
Better Oblivion Community Center – S/T
Abuse Of Power – What On Earth Can We Do?
HONORABLE MENTION: Jeffrey Lewis – Bad Wiring; Loose Nukes – Behind The Screen; Gutter Knife – Boots On The Ground; Chain Whip – 14 Lashes; Charred – Prayers Of Malediction; Soul Glo – The N**** In Me Is Me; Diat – Positive Disintegration; Sensual World – Feeling Wild; School Drugs – Modern Medicine; Be All End All – Object To Persona; Wolfbrigade – The Enemy: Reality; Wet Specimens – Haunted Flesh; Spell Runner – Always On The Cool
EPs
Sunstroke – Bloom At Night
Regional Justice Center – Institution
One Step Closer – From Me To You
Protocol – Bloodsport
Crossed Keys – Saviours
Armor – Some Kind Of War
Mil-Spec – DDM Sessions
Heavy Discipline – S/T
Bugging Out – Demo
Colonial Wound – Untitled
HONORABLE MENTION: Mastermind – Bad Reaction; Guilt Parade – Guilt Palace Of Sin; Big Contest – Monkey's Paw; Sore Points – S/T; Queensway – The Real Fear
SINGLES
Low End – "Summer Blues"
Gouge Away – "STRAYS"
Gel – "HC For The Freaks"
Ekulu – "Half Alive"
Candy – "Super Stare"
Algiers – "Dispossession"
Vile Gash – "Agonized Corrosion"
Unreal City – "Satyr Sheol"
Primitive Blast – Tour Tape 2019
Frank Ocean – In My Room/DHL
Tiera Wack – Unemployed/Wasteland/Clones
WRC
ALBUMS
slowthai – Nothing Great About Britain
Lana Del Ray – Norman Fucking Rockwell
Orville Peck – Pony
Kevin Abstract – Arizona Baby
Denzel Curry – Zuu
Mike Kroll – Power Chords
Brian Jonestown Massacre – Brian Jonestown Massacre
Martha – Love Keeps Kicking
Miranda Lambert – It All Comes Out in the Wash
Trent Reznor & Atticus Ross – Watchmen: Volume 1
HONORABLE MENTIONS: Lizzo – Cuz I Love You, Harry Styles – Fine Line, Stormzy – Heavy Is the Head, Ceremony – In the Spirit World Now.
MISC. TOP 10 IN CULTURE (in no particular order)
Stormzy in a Union-Jack stab proof vest leading the crowd at Glastonbury in 'FUCK BORIS' encapsulating what a year it had been- and it was only June. As true now as it ever was.
The pop culture mania for Old Town Road, encapsulated by a work trip to Phnom Penh where I saw group of Cambodian students dancing to the YouTube video on repeat in a classroom during the lunch break.
Watching Philadelphia react to the explosion at the oil refinery, while everyone was simultaneously binging Chernobyl on HBO.
Having the new Desus & Mero aka the Bodega Boys show to watch on my commute home Fleabag: Season 2; making me homesick for cans of gin, urban foxes, and late night confrontations while waiting for the night bus.
HBO's Watchmen mini-series. Best watched in a tin foil hat in case the psychic squid comes.
G1 Supercard at Madison Square Garden, and the signing of Orange Cassidy and Bryce to All Elite Wrestling
Nigel Farage held hostage in public by protestors with milkshakes. Lactose against the intolerant!
Also Cardi B's 'leave me alone I will dog walk you' tweet addressed to Tomi Lohren
The closing of South Philly's karaoke dive, Adobe Café. There's nothing quite like sipping a Tecate-Tequila City-Wide special while watching a bar fight as someone sings Tear For Fears 'Head Over Heels' without even blinking
Exciting and cerebral horror/suspense movies like Midsommar (anthropology students behaving badly) and Parasite (no war but class war) exploring areas of anxiety and barely-contained violence that feel both familiar and far more fresh than the blood-spilling bogeymen of Joker and Once Upon a Time in Hollywood.
Jordan Smith
MOVIES (In No Particular Order)
The Dead Don't Die
Uncut Gems
Parasite
Jojo Rabbit
The Lighthouse
Marriage Story
Once Upon a Time in Hollywood
Rolling Thunder Revue
Paddleton
Joker
I chose Joker to be in my top ten list more for the experience I had with it, rather than the movie itself.  I saw this movie in a theater very close to Times Square during the madness of Comic Con. My partner and I just spent all day traversing big crowds, meeting writers/artists we love, and admiring all of the cosplay. After we left the Javitz Center, still buzzing from the excitement of the Con, we decided to check out Joker.
After the movie, we left the theater and stepped out into that famous hum of a New York City night. All around us, cosplayers were flooding the sidewalks in their masks, makeup, and homemade get ups (many were the Joker of course, HA HA HA!), making the streets feel super chaotic and unruly. Needless to say, it was one of the more surreal moments of my moviegoing life, as a part of me felt like I was in Todd Phillips' world for real for real… maybe I was, maybe that's the point of the movie?! I don't know, Joaquin is freakin' dope though.
Honorable Mentions
The Art of Self-Defense
The King
The Irishman
MidSommar
MUSIC (Favorite Track Linked)
Big Thief – Two Hands 
Mannequin Pussy – Patience
Strand of Oaks – Eraserland
Field Medic – Fade Into Dawn
Radiator Hospital – Sings 'Music for Daydreaming'
Purple Mountains – Purple Mountains
Webbed Wing – Bike Ride Across the Moon
(Sandy) Alex G – House of Sugar
Slaughter Beach, Dog – Safe and Also No Fear
Horse Jumper of Love – So Divine
Kate Eingorn
MOVIES
The Lighthouse
Knives Out
Uncut Gems
Jojo Rabbit
Paddleton
Parasite
Toy Story 4
Joker
Once Upon a Time in Hollywood

Dolemite is My Name
I didn't realize how much I needed this movie until I saw it. As a late 80's early 90's comedy enthusiast, Eddie Murphy movies are my jam. Comedies as of late have lacked the perfect ratio of storyline and humor, which Eddie Murphy is the master of. It has everything I love about his old films without relying on the tropes and humor of his early days. Dolemite is My Name truly filled the comic hole in my heart.
COMICS (That Came Out in 2019 or Concluded in 2019)
"House of X/Powers of X"
One of the best X-Men series I've read in a long time. Possibly ever. I'm also biased because Jonathan Hickman is a god.
"Sea of Stars"
This is a surprising and also not surprising heart wrenching space adventure tale. It's funny, charming, and will fuck you up a little. Jason Aaron also does no wrong.
"Silver Surfer: Black"
Silver Surfer is one of my all-time favorite characters, whose potential does not get tapped enough. This mini series is a perfect representation of how this character should be written.
"Curse Words, Volume 4: Queen Margaret"
This is another comic that caught me by surprise. It started off as a catchy satire, but this year really took a deeper emotional turn. I'm so sad that this series concluded.
"Murder Falcon"
Want to read something truly metal? Read this. It fucking kicks ass. Daniel Warren Johnson writes and illustrates this, which always gives a comic a deeper connection to the story.
"Criminal"
It's back, baby! There's truly nothing better than the Ed Brubaker and Sean Phillips noir duo.
"Something is Killing the Children"
This series is still fairly new, not even collected into its first trade. There's a reason why the first printing of the first issue sold out before it hit stores. Better going into cold, in my opinion.
"Once & Future"
The newest series from Kieron Gillen. Not only is the story super fun and whimsical, but it's also something very different from Gillen, which I love. Gillen reports that it's his response to Brexit, but it's honestly just cool.
"Family Tree"
I feel like this is a bold move for me to put on this list, since it's a very new comic, but from the first issue, Jeff Lemire really hits the heart strings. It's not secret that I pick up everything and anything that is Jeff Lemire, but bias aside, this is truly something special.
"Batman, Volume 9: The Tyrant Wing"
I put this in here not because it's Tom King's strongest volume of Batman, but because I feel this series deserves to be talked about. It's one of the best Batman storylines I've read and it's disappointing that his arc was canceled before his initial goal.
Justin LaLiberty
MOVIES
Pride and Glory
Portrait of a Lady On Fire
Dolemite Is My Name
Little Women
Uncut Gems
Varda By Agnes
The Souvenir
High Flying Bird
Chained for Life
Richard Jewell
MUSIC
Nick Cave and the Bad Seeds – Ghosteen
Lana Del Rey – Norman Fucking Rockwell
Charli XCX – Charli
Freddie Gibbs & Madlib – Bandana
Mannequin Pussy – Patience
clipping – There Existed An Addiction to Blood
Full of Hell – Weeping Choir
Purple Mountains – Purple Mountains
Blanck Mass – Animated Violence Mild
Little Simz – GREY Area
Nicole LaLiberty
MOVIES
Varda By Agnes
The Lighthouse
Little Women
Portrait of a Lady On Fire
The Farewell
Parasite
Apollo 11
The Last Black Man In San Francisco
The Souvenir
Dark Waters
Adam Stovall
MOVIES (in no particular order, aside from Number One)
Parasite
Midsommar
The Death of Dick Long
Uncut Gems
Little Women
Knives Out
Marriage Story
Doctor Sleep
Us
Amazing Grace
Honorable Mentions: Wild Nights with Emily, High Flying Bird, Ready Or Not, Light From Light, Her Smell
MISC MOMENTS
2019 Scripps National Spelling Bee – Every year, I watch the Scripps National Spelling Bee, and part of that is witnessing children facing disappointment and devastation. These kids work so hard to get to this stage, and while obviously there has to be a winner, the process of winnowing down 100s of kids to a single winner is painful. Except for this year. These kids prepared so well they BEAT THE BEE. Scripps had to end the event in an 8-way tie because they had less confidence in their word list than in the kids' ability to spell them all. I am, admittedly, a teddy bear, but seeing these 8 kids celebrate together melted me. In a year that was largely a dumpster fire, this was a moment of pure joy that I will cling to for years.
Blake Crouch, Recursion – Heartfelt sci-fi with theoretical physics that actually check out? Give it to me every day and twice on Sunday.
The National, "I Am Easy To Find"
The Good Place (show & podcast)
Chernobyl – Probably the best piece of writing I saw all year.
ESPN Daily Podcast with Mina Kimes – Mina Kimes has an impeccable nose for the best story in a moment. Mina knows it's less the numbers and more the names in those box scores that matter.
Dide, "Hurricanes"
Fleabag
Watchmen
November 22, 2019 – I was in Delaware for Thanksgiving, and had just seen Ford V Ferrari with my Mom and aunt… and 3 rows of kids from a local vo-tech school who spend all their time working on cars and were READY for a movie about cars. It was maybe the best theatrical experience of my year. Then the movie ended and I went to the bathroom, where I turned on my phone. An email had come in from FrightFest telling me that the movie I made with my best friend had been selected for their Glasgow fest. My poor mother, she sees me walk out of the bathroom directly to her, wrap her up in a hug, and start crying. She could tell it wasn't sad crying, though. "Wh-what happened?" "We got into a festival, Mom." That's a day I'm going to remember for a long time.
Orrin Grey
MOVIES
Us
Knives Out
Scary Stories to Tell in the Dark
Captain Marvel
Annabelle Comes Home
John Wick 3: Parabellum
Ready or Not
Satanic Panic
In Fabric
The Mortuary Collection
Mike Paulshock
MOVIES
Parasite
Man, this movie blew me away. A friend generously invited me to the premier in Philly, and at that point I knew very little about Parasite other than the fact that it was the vision of director Bong Joon-ho. I'd seen a few of his films and had a vague idea of the premise, but otherwise had no idea what was in store. It's an incredibly rare and unique experience to see a movie in a packed theater where every single person is completely tuned in, and I think that speaks to the quality of this film. It's hilarious, it's tense, it's raw, and you feel every emotion for every character. Once the credits rolled, I turned to my friend and said, "that might actually be the best movie I've ever seen." Nearly 3 months later, I still can't tell if that's hyperbole or not. Either way, I can't wait to watch this one again.
Once Upon a Time in Hollywood
The Lighthouse
The Farewell
Richard Jewell
Marriage Story
John Wick 3
Rolling Thunder Revue
Paddleton
Knives Out
Honorable mention: Woodstock: Three Days that Defined a Generation, Hobbs and Shaw (for my Fast family), Strange Negotiations, Hail Satan?, Happy Death Day 2 U, Between Two Ferns, Uncut Gems
ALBUMS
Twen – Awestruck
Mike Krol – Power Chords
White Reaper – You Deserve Love
Ceremony – In the Spirit World Now
Orville Peck – Pony
Angel Dust – Pretty Buff
Brian Jonestown Massacre – S/T
The Berries – Berryland
Big Nothing – Chris
Dave Hause – Kick
Honorable mention: 
Noël Wells – It's So Nice!, Allah-Las – LAHS, Vivian Girls – Memory, Dark Thoughts – Must Be Nice, Hank Wood and the Hammerheads – 2 Song Cassingle, Ducktails – Watercolors
LIVE SHOWS
Martin Courtney / Ryley Walker (Jersey City)
Saves the Day / Joyce Manor (Stone Pony)
Mike Krol / Wildflowers of America (Boot and Saddle)
Owen (Boot and Saddle)
Snowing (National Sokols)
Joe Russo's Almost Dead (The Met)
Supercrush / Hurry / Cabana Wear (Boot and Saddle)
White Reaper (Underground Arts)
Teenage Fanclub (Union Transfer)
Culture Abuse / Tony Molina / Yung Guv (Kung Fu Necktie)
Honorable mention:
Field Medic / Bad Heaven LTD (Everybody Hits), Caspian (Beverly, MA), The Menzingers / Tigers Jaw / Roger Harvey (Franklin Music Hall), The Lemonheads / Tommy Stinson (The Foundry), Balance and Composure farewell shows (The Fillmore), Real Estate / Garcia Peoples (Asbury Lanes)
Gregg Harrington
MOVIES
Child's Play (2019)
Ever since I was a kid, I've had a love/hate relationship with Chucky. He's scared the shit out of me and I've grown to love it. I think Don Mancini has done an amazing job building the lore of the Child's Play franchise from the original 1988 film up to his revamps Curse of Chucky and Cult of Chucky, and I'm eagerly anticipating what comes of the oft-discussed Syfy television series we've been teased. So when it was announced that MGM and Orion were rebooting the original Child's Play film without Don Mancini and the iconic voice of Brad Dourif, I was skeptical to think it could be any good. I didn't see as much red as some other Chucky die-hards but the idea of a cash grab weaseled its way into my head. I waited until Child's Play hit Redbox and rented it there. Holy cow, were we all wrong. A totally different story unfurled, with the focus being on artificial intelligence and cloud technology going wrong. Honestly, I think if the film were titled something different, people would have given it more of a chance. Mark Hamill gives a truly chilling performance as Buddi; fans of his other voice work need to take note. The effects were disgusting in the right parts, the mood of the film swayed and switched like a boat at sea, and the acting was brilliant. The movie is scary, funny and sad at all the right moments. My only gripe is that Aubrey Plaza's Karen Barclay was underutilized, as she doesn't appear that much and could have been given a better character arc. This could be my Parks and Recreation fandom speaking, but I could have used more Karen in the story. Other than that I was pleasantly surprised with Child's Play.
Always Be My Maybe
The Furies
Pet Sematary (2019)
The Fanatic
Smoke And Mirrors: The Story Of Tom Savini
Between Two Ferns: The Movie
Haunt
Holiday Hell
Room For Rent
MUSIC
Sidetracked – Hollowed Out
People that know me are well aware that I am a complete stan for Tacoma's long-running prolific powerviolence band Sidetracked. One of my projects has even done a split with them. Over time they've expanded their sound, releasing over a dozen albums in the last two years, many of which are chopped up and re-edited from previous recordings and hover around a one-minute complete runtime. So when I was finally hit with the fastcore tsunami of Hollowed Out, I was over the moon. The band's first full-length committed to vinyl (two prior full-lengths were released early in the band's career, but only on CD), Hollowed Out is 24 tracks of jerky stop-and-start fastcore, propelled by vocalist/guitarist Jay Tichy's hollering delivery. No song on the record reaches the 50 second mark, which keeps everything fresh, interesting and swiftly moving along. Sidetracked channels equal parts Xbrainiax and Capitalist Casualties, turning each song on its ear time and time again, creating a wild flurry of Bay-inspired powerviolence. While their sound isn't exactly heavy, the relentlessly fast nature of it is just as much a caveman club to the back of the skull as a crushing band like Crossed Out or Mind Eraser. Oh, and did I mention Hollowed Out was released by To Live A Lie Records, one of the best labels in the fast/extreme music game right now? This will definitely be a talking point when people talk about the legacy of both the label and the band.
Liturgy – H.A.Q.Q.
Full Of Hell – Weeping Choir
Regional Justice Center – Institution
Division Of Mind – Division Of Mind
Zombie Apocalypse – Life Without Pain Is A Fucking Fantasy
Friendship – Undercurrent
Bull Cult – Bull Cult
Sunn O))) – Pyroclasts
Car Bomb – Mordial
Nick Spacek
FILMS
Parasite
Culture Shock (Hulu's Into the Dark)
Avengers: Endgame
Horror Noire
Bliss
Harpoon
Depraved
Spider-Man: Far From Home
Shazam
Us
ALBUMS
Abigail Williams – Walk Beyond the Dark
Monolord – No Comfort
Imperial Wax – Gastwerk Saboteurs
Devil Master – Satan Spits on Children of Light
Pup – Morbid Stuff
Summer Cannibals – Can't Tell Me No
Repeated Viewing – Beach House
Lizzo – Cuz I Love You
Umberto – Helpless Spectator
The Whiffs – Another Whiff
Max Davis
FILMS
Joker
Booksmart
Once Upon a Time In Hollywood
Uncut Gems
Honey Boy
The Lighthouse
Last Black Man in San Francisco
Waves
Midsommar
Parasite
ALBUMS
Division of Mind – S/T
Gang Starr – One of the Best Yet
Orville Peck – Pony
Lingua Ignota – Caligula
Ceremony – In the Spirit World Now
Full of Hell – Weeping Choir
Boy Harsher – Careful
Never Ending Game – Just Another Day
Denzel Curry – ZUU
White Reaper – You Deserve Love
Rob Mugge
FILMS
Long Day's Journey Into Night
Last year was such an insane year for movies for me. New Jarmusch, Almodovar, Bong Joon-Ho; weird new releases from old French masters that I don't think ever played in Philly and I STILL HAVE NOT SEEN GODDAMMIT; the latest from the enviably perfect Gerwig, exhibiting a deft style that has engorged and transcended the entire history of Hollywood; and then some other young folks also heasting on the quirks of masters while pushing the medium in new, breathtaking directions. Luz was exciting, but Bi Gan is one of the most promising directors I've experienced in a few years The visual cool of Wong Kar-Wai, hardboiled pulp of Murakami, unease and dreaminess of David Lynch… I saw it twice. The second was my first date with my current girlfriend (yeah, I'm that asshole that drags Tinder dates to abrasive art films about sex and rape at the Lightbox and Ritz), who now bought me the 3-D Blu-ray for Christmas. My most anticipated film of 2020 is to finally see Long Day's Journey Into Night in 3-D on my friend/landlord's weird obsolete TV.
Pain & Glory
Little Women
Parasite
Luz
MUSIC
Purple Mountains – Purple Mountains
Last year was an insane year for music, too. Insanely awful. For me. Cause I'm dumb and didn't really notice anything cool that came out except for a Chinese sorta blues-rock-psych duo that I can't fucking remember the name of, but if that rings a bell please tell me. I think they played Everybody Hits (RIP). But, Purple Mountains. I'm not crazy about the name, which is a mondegreen of "Purple mountain majesties." Cute, I guess. But the album is some of the best work David Berman ever released, making his subsequent death all the more gut-wrenching. Berman is back to basics on this with the most cleanly recorded, straight forward alt-country tracks he'd written since the Silver Jews' Bright Flight (my personal favorite). He digs deep here, though still tosses us some of his favorite familiar descriptors (everyone and everything is straaannnggeee). This album very clearly reads as a suicide note, covering his divorce, the death of his mother, his lackluster sobriety, and general major depression. It's pleasant and funny enough to zone out to, but if you dive in with him it's a long way down.
Angel Olson – All Mirrors
Avey Tare – Cows on Hourglass Pond
Peter Ivers – Becoming Peter Ivers
Xiu Xiu – Girl with the Basket of Fruit
SONGS
Bill Callahan – "Circles"
I thought about putting this album in my top 5, but I'm sick right now and I barely remember it, though a lot of the lyrics are amazing, as always. It's just not as catchy of an album as Sometimes I Wish We Were an Eagle.
But there is one set of lyrics from this song that have been seared into my mind's eye. It feels familiar, tragically so. But it's also the most lovely way I have heard to contextualize an experience that I have never fully reconciled in my life.
"Death is beautiful
We say goodbye to many friends
Who have no equals"