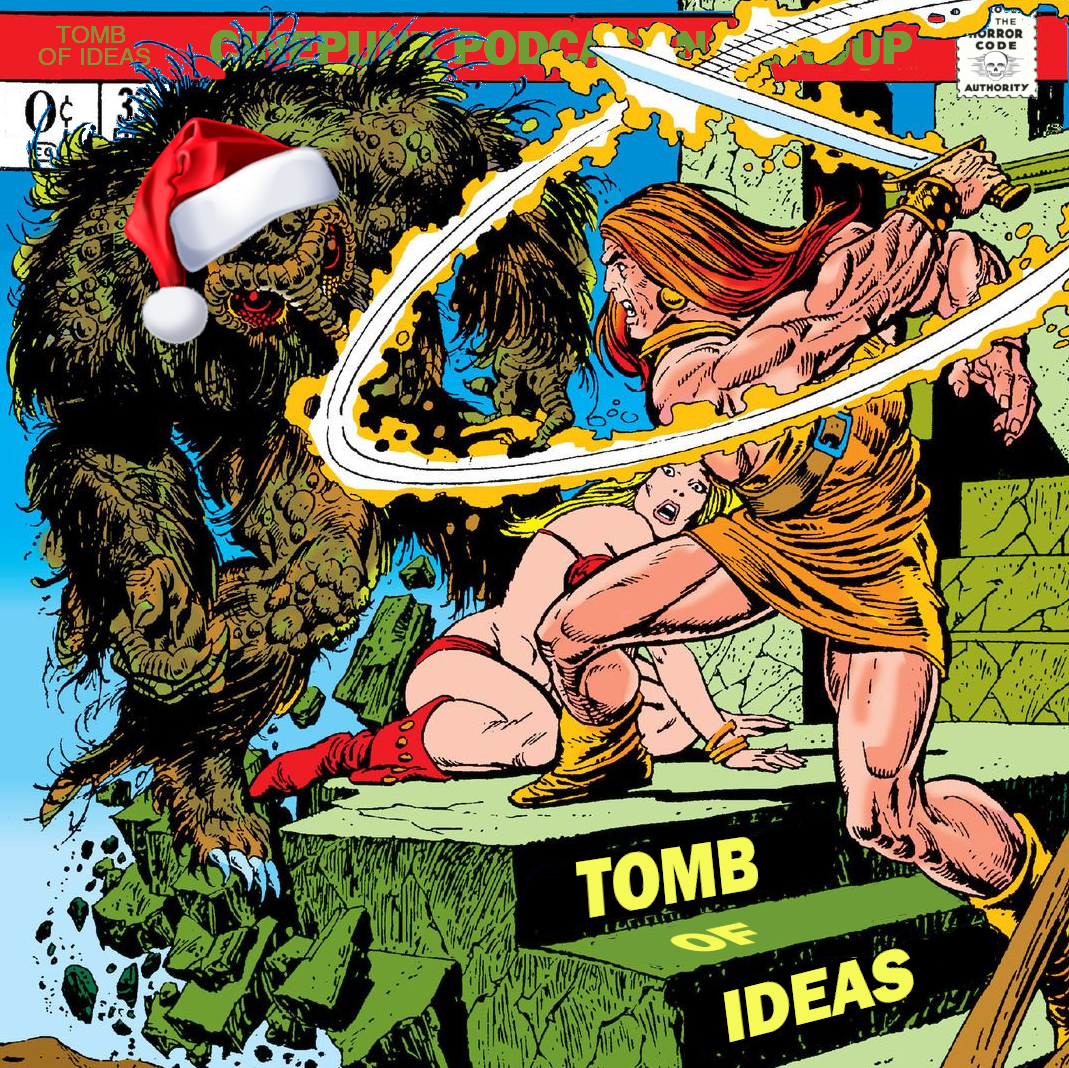 Podcast (tombofideas): Play in new window | Download
Subscribe: RSS
Happy Holidays, Tomb Believers!
Is that Ol' Saint Nick you hear slithering down your chimney? Why no! It's your old pal Gravely with a horrific holiday helping of Marvel Horror from December of 1973, including…
GHOST RIDER #3 "Wheels on Fire"
and
ADVENTURES INTO FEAR #19 "The Enchanter's Apprentice!"
We won't duck the issue on this one Marvelites, we got some quacking good issues on this special Christmas episode of the podcast.
As always, you can send any comments, questions, or other feedback to [email protected], our Facebook page, and you can follow us on Twitter @TombofIdeas.
Ex-HELL-sior!
-Gravely