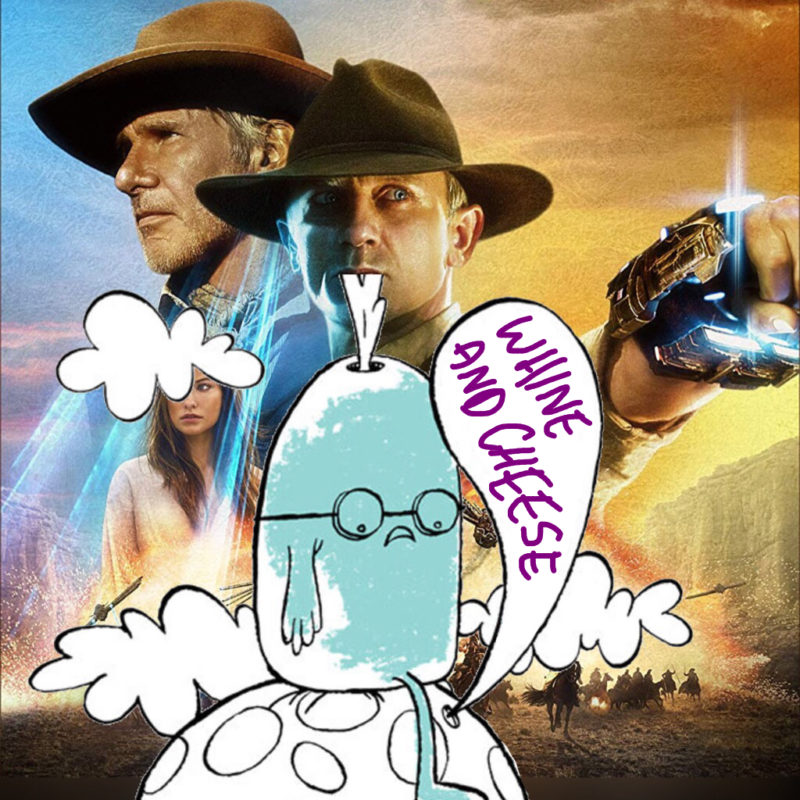 Podcast (whinecheese): Play in new window | Download
Subscribe: RSS
This week we're joined by the eloquent Andrew Skyrm with his choice of Hellogoodbye's Zombies! Aliens! Vampires! Dinosaurs! paired with Jon Favreau's Cowboys & Aliens. Joey finally has someone on the show to bond with over hip hop and Lana Del Ray in Skyrm. Mike has a revelation that Hellogoodbye is the band that wrote Here In Your Arms while Tyler keeps interchanging Hollister and Hot Topic (they're the same thing). We go through nearly every song on the album and pretty much unanimously agree that this thing (spoiler) just does not hold up. Joey does a Tarantino impression and we'll leave it to you to decide whether it's more of a Leno or a Cartman. We don't love our cheese this week, but we don't hate it. Later on, we debut a new segment called Find The Movie Gel. Hey! Come see the RAMONES on 10/26 at Anthorna Gallery in West Philly w/ The Cure & Hurry.
Whine & Cheese: A Podcast About Whiny Records and Cheesy Movies began in Spring 2018. It is a love letter to all things whiny and cheesy from Rites of Spring to Hawthorne Heights, Varsity Blues to Fifty First Dates, and everything in between. Listen as the trio of Joey Breeding, Mike Paulshock, and Tyler Smith mix and match two of life's great audio and visual pleasures.
Twitter and Instagram. While you're at it, email us with your pairing suggestions, questions, Weird Al parodies, and comments!
As always, ratings & reviews go a long way and are appreciated.
Thanks LVAC for the support!
Art by Jon Weed (check him out, he rules!)