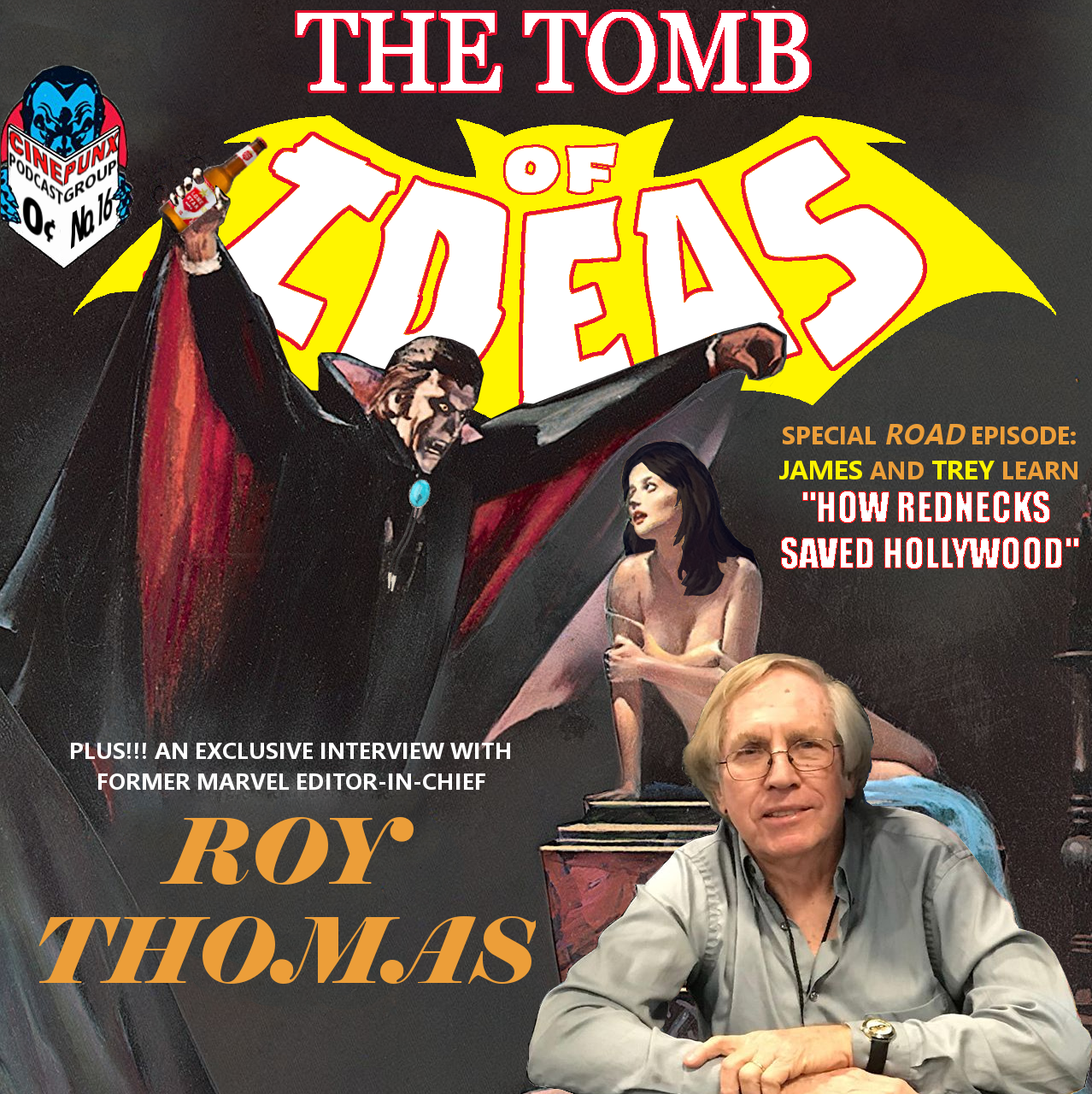 Podcast (tombofideas): Play in new window | Download
Subscribe: RSS
Welcome back, Tomb Believers!
Despite the explosive events of last episode, this special on-the-road episode of TOMB OF IDEAS has much of what you've come to expect from our audacious audio accomplishments:
A review of a horrifying Marvel Mag (specifically DRACULA LIVES #2)? ☑
A discussion of JOE BOB BRIGGS one-man-show "HOW REDNECKS SAVED HOLLYWOOD" that goes off on weird tangents?

☑

Podcasters bursting into song?

☑

An EXCLUSIVE INTERVIEW with former MARVEL Editor-in-Chief and writer ROY THOMAS!?

☑

☑

☑
Alright, so maybe it isn't so ordinary, but we wouldn't want you (our loyal listeners) accusing us of tooting our own horn, now would we?
Until next time killers and kittens,
Ex-HELL-sior
-Gravely
Send your feedback to [email protected], our Facebook page, or follow us on Twitter @TombofIdeas.