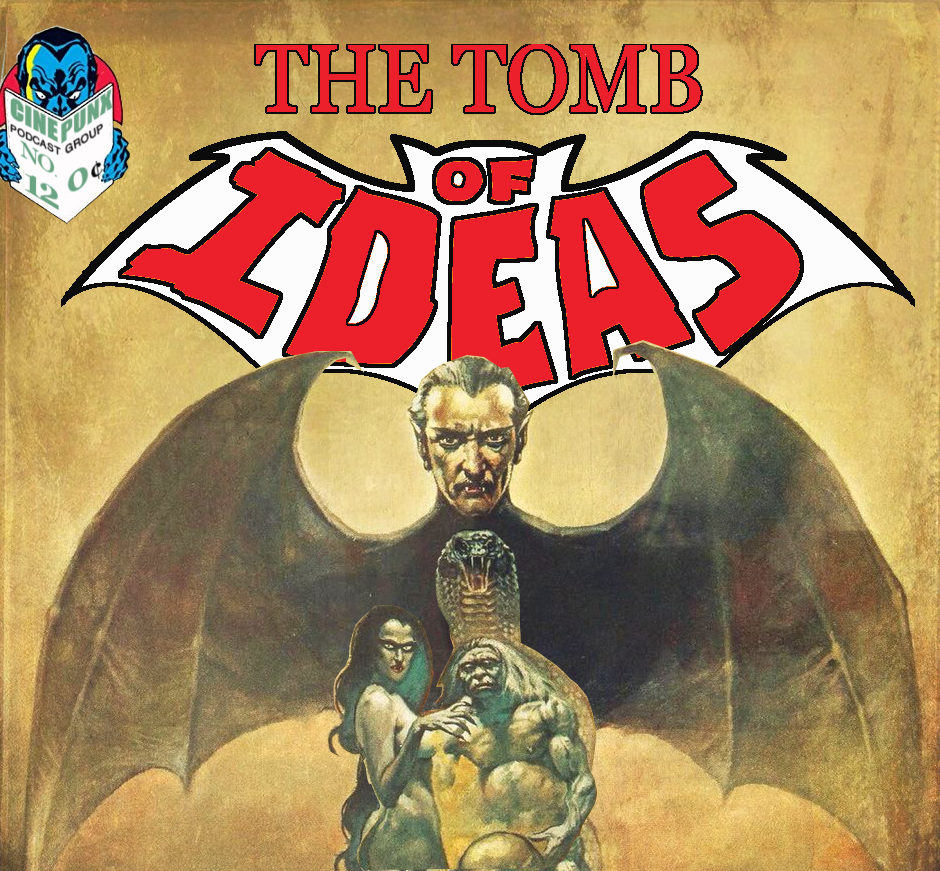 Podcast (tombofideas): Play in new window | Download
Subscribe: RSS
Getting this one in under the wire, Tomb Believers!
But have no fear, because we have a BLOCKBUSTER of audio awesomeness for your eager ears
In this extra-long episode we discuss three proud products of April 1973 with
Fear #13, "Where Worlds Collide!", 
Marvel Spotlight #9, "The Snakes Crawl at Night.."
And debuting in the episode, the first of Marvel's fabled magazine line we're coming on the show, DRACULA LIVES #1
If all this wasn't enough to set the old blood pumping, we also have James & Trey sharing their thoughts on the latest Marvel Cinematic juggarnaut (no, not that one), Captain Marvel, at the beginning and end of the show, and James shows us just a bit of his skills as a prophet (you'll have listen to the episode to hear what we're talking about).
Anyway, cats, kittens, and cadavers, if doesn't warrant an extra long episode, I don't know what does! Until next time…
Ex-HELL-sior!
-Gravely
Send your feedback to [email protected], our website, our Facebook page, or follow us on Twitter @TombofIdeas.
Original Artwork by Carl Howard.
Follow him on Instagram @boynightwing