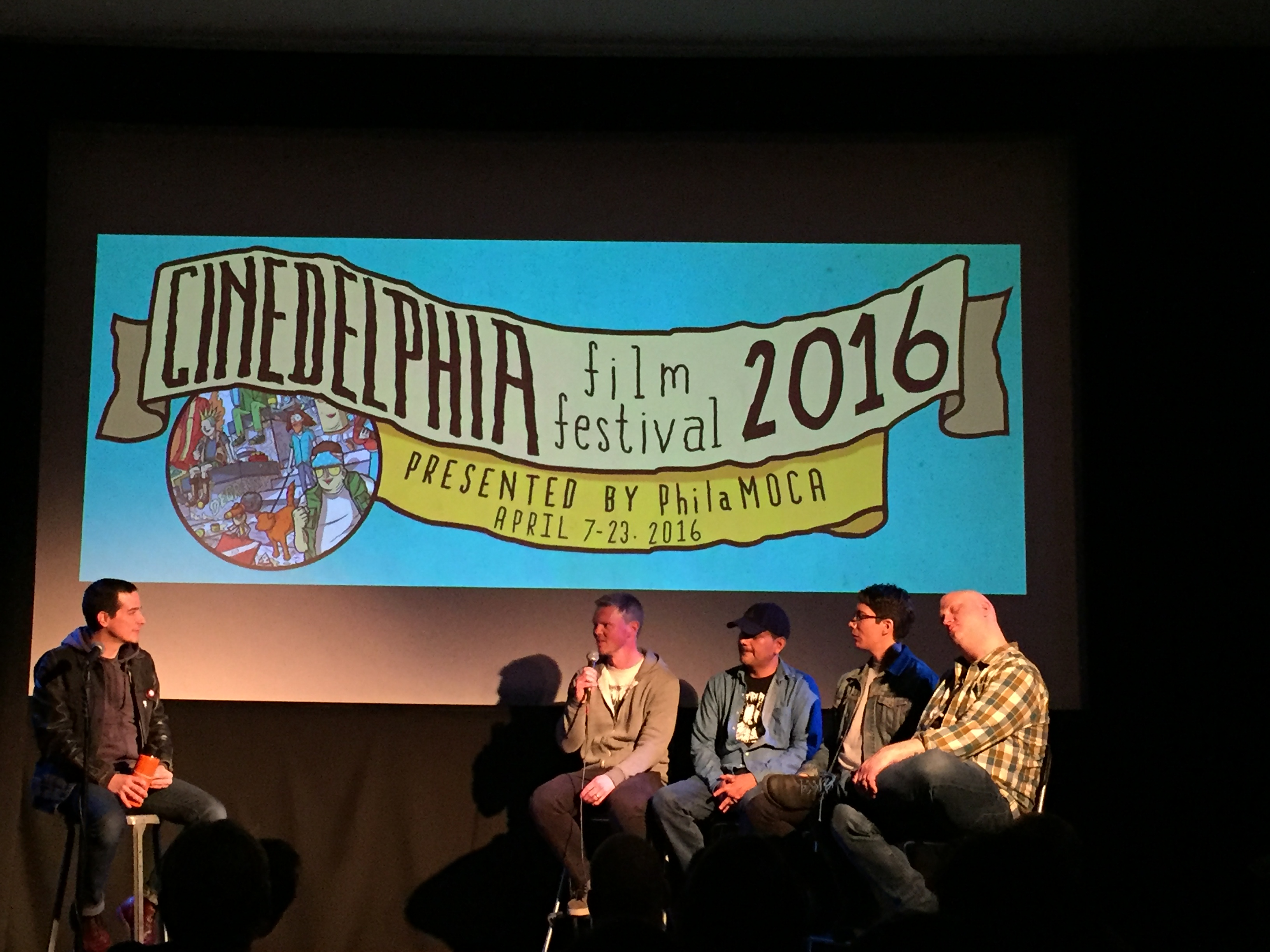 Podcast: Play in new window | Download
Subscribe: Apple Podcasts | RSS
Welcome CINEPUNX to a very special edition of our show!! For this episode we were invited by friend/collaborator/awesome guy Joseph Gervasi to be apart of the LOUD! FAST! PHILLY! hosted screening of NEW BREED DOCUMENTARY 1989 as part of the CINEDELPHIA FILM FEST!
Freddy Alva, Tony Rettman, John Woods, and Orlando Arce sat down with us. Each of them are not only a part of making this interesting film, but are likely known to you for their other endeavors, and of course Freddy Alva put the original tape compilation together with Chaka Malik. We were honored to have such an accomplished panel of guests to talk about this amazing documentary, and of course to talk a bit about the compliation itself and the era of NYHC it represents.  Here are some pictures of the event and of us recording for it!
We cannot thank everyone involved enough for such an awesome event, and helping us record a truly fun episode. Even Evan V got in on the action and asked a question! He also took 3 of the pictures above so that is important too. The sound turned out pretty good, despite plugging in WAY more microphones than we have ever done before. During the show we reference a lot of things worth checking out, but some we want to link you to right away are below, and if we forgot any let us know!
After we recorded our episode we had time to get some photos done by the amazingly talented Karen Kirchhoff, which are featured BELOW