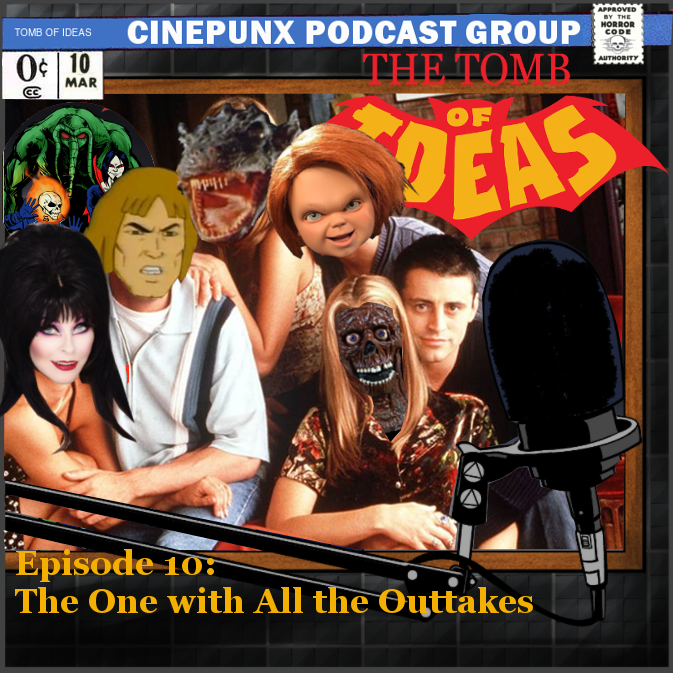 Podcast (tombofideas): Play in new window | Download
Subscribe: RSS
Greetings Tomb Believers!
Well it happens to everyone I suppose. Rats chewed through some electrical wires and we lost most of the original audio for Episode 10. Yet, have no fear discerning listeners, because we've been saving up a cavalcade of outtakes for just such an occasion! Listen as James and Trey discuss Chucky, Dungeons & Dragons, sleazy horror of the 1980's and so much more!
And before you get your Man-Thing underoos in too much of a twist, we'll be back with an all new episode next week. Until then…
Ex-HELL-sior!
-Gravely
Send your feedback to [email protected], our website, our Facebook page, or follow us on Twitter @TombofIdeas.
Original Artwork by Carl Howard.
Follow him on Instagram @boynightwing