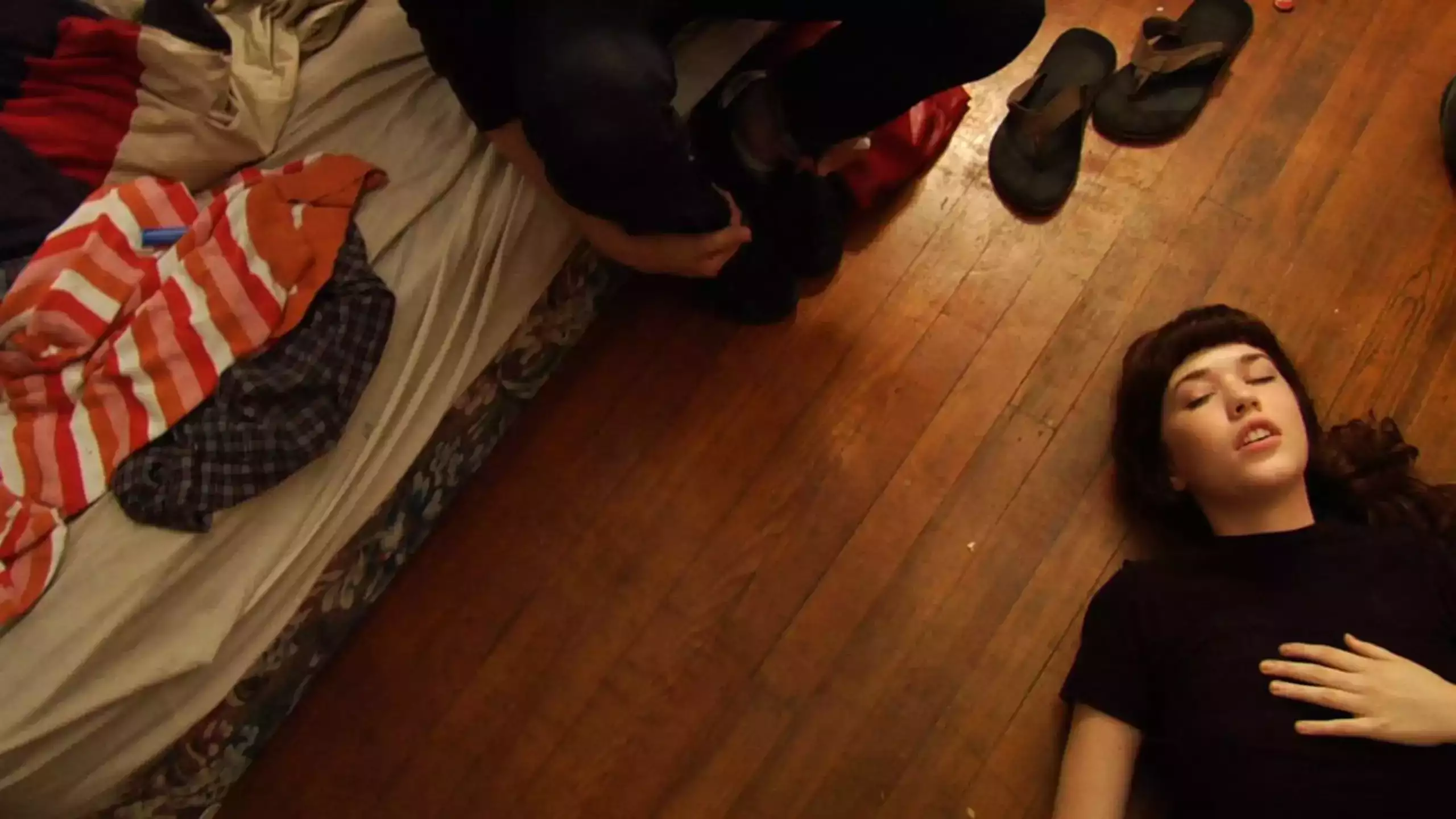 Podcast (horrorbusiness): Play in new window | Download
Subscribe: RSS
            Greetings, and welcome back to Horror Business. We have one awesome episode in store for you guys because we're talking 1978's Blue Sunshine and 2012's Toad Road.
First off thank you to the fine folks over at Lehigh Valley Apparel Creations, the premiere screen-printing company of the Lehigh Valley. Chris Reject and his merry band of miscreants are ready to work with you to bring to life your vision of a t-shirt for your business, band, project, or whatever else it is you need represented by a shirt, sweater, pin, or coozy. Head on over to www.xlvacx.com to check them out. Thank you also to Essex Coffee Roasters, our newest sponsor. Head to www.essexcoffeeroasters.com to check out their fine assortment of coffee and enter CINEPUNX in the promo code for ten percent off your order! And as always thank you to our Patreon subscribers. Your support means the world to us and we are eternally thankful. If you would like to become a Patron, head to patreon.com/cinepunx. Thanks in advance!
We start by talking about some of the stuff involving horror recently. We discuss the recent episodes of The Last Of Us, and Liam talks about the new Mike Mignola anthology series Our Encounters With Evil as well as the films The Outwaters and Knock At The Cabin.
            We start with Blue Sunshine. We talk about how the film somewhat resembled the "moral panic"-style films such as Reefer Madness and a lot of the misinformation spread by organizations such as D.A.R.E. during the late 80s/early 90s "War On Drugs" time period.
Liam talks about how this feeling might spawn from the film's attempt at camp or even a winking and nodding at the audience when it comes to LSD and hallucinogens.
We talk about the career of actor Zolman King, the lead of Blue Sunshine, who was a prolific director of erotic thrillers, with Liam calling his performance unhinged.
Justin talks about how the film's depiction of LSD might also be a self-aware version of the 90s "Parental Advisory" sticker instead of a legitimate critique of drug use. We briefly talk about the history of MK ULTRA and its impact on the discourse on hallucinogens in the late 70s.
Justin talks about how the film is marketed as a gonzo slasher but is closer to a Robert Ludlum novel.
            Up next is Toad Road. Liam gives a brief history of the film's release history, and Justin talks about his personal connection to the setting of the film (York, PA) as well as the early aughts and being the only sober person at outdoor hangouts.
We discuss the nihilistic but authentic feel of the film's depiction of early 20s hedonism. We give a brief outline of the plot of the film and discuss the production of the film and how it spawned from an attempt at a documentary on the nihilism of young people and how drug is merely symptomatic of that nihilism.
Justin talks about how the film could've been a bit longer and benefitted from a restructuring of the narrative and how the story is told. We talk about how the most interesting part of the film, the aftermath, is unfortunately far too short. We talk about some of the unsettling imagery of the film, and how the film isn't traditionally scary but more so in that fate is bringing two people towards some terrible ending.
Liam talks about how he appreciates the film mirroring a real-world sense of everyday people being one step away from something terrible happening. We discuss the real-world tragedy of Sara Ann Jones, the lead actor in the film who passed away of an overdose before the film was released.
First and foremost, as always thank you for listening and to everyone and anyone who donated on Patreon, checked this episode out, or shared a tweet/shared a post on FB/gave us love by recommending us to someone. We love you forever for listening and donating. Any questions, comments, suggestions for movies and guests, or if you yourself want to join us for a movie viewing or even an episode, can be sent to [email protected]. We would love to hear from you! Thanks always to Justin Miller, Jacob Roberts, Paul Sharkey, and Doug Tilley for their technical contributions and fliers, Mike Smaczylo for the shirts and fliers (you can check more of his work out at here), and also thanks to Josh Alvarez for the theme song, Chris, Brad, and LVAC for the support and buttons (check them out at www.xlvacx.com and on Twitter), Essex Coffee Roasters (www.essexcoffeeroasters.com) and a HUGE thank you to anyone who retweeted us or shared something on Facebook that we posted. Follow us on Twitter and Instagram at @thehorrorbiz666, like us on Facebook at facebook.com/thehorrorbiz66, check out our Spotify account at Cinepunx, and remember to rate, review, and subscribe to us on ITunes. In fact, if you write us a review, email us with your mailing address and we'll send you some free pins and stickers!  Check out www.cinepunx.com for more info on some of our other podcasts, some ultra stylish Cinepunx related merchandise, and how you can donate to our Patreon! Until next time…thanks!