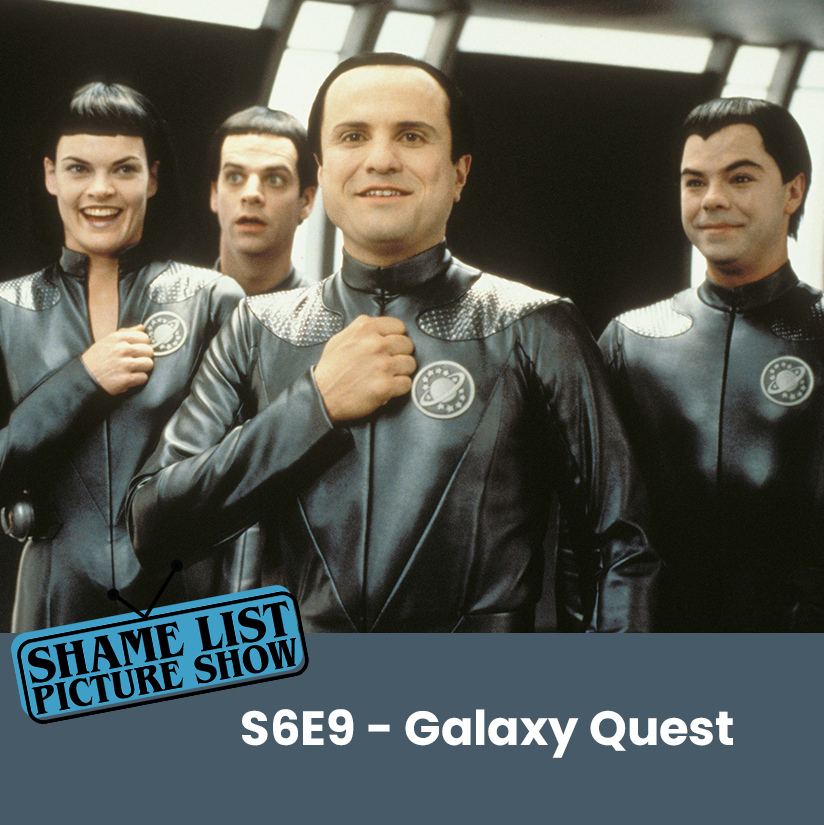 Podcast (shamelistpicture): Play in new window | Download
Subscribe: RSS
Season 6, Episode 9 (originally released on October 29, 2022)
"Never give up, never surrender!"
Michael and Nick are back again with a new episode of the Shame List Picture Show and this time they're discussing Dean Parisot's GALAXY QUEST! On this episode a range of topics are discussed such as:
Is GALAXY QUEST really a loving tribute to STAR TREK
"The Uncanny Valley of nerdism"
Exploration of the biases we bring into our experiences consuming stories
Gatekeeping
Film Therapy vs Film Critique
Parody vs Satire
This is truly a fascinating conversation and it is one you will not want to miss!

As always, please rate, review, and subscribe. 
Be sure to check out our Patreon at www.patreon.com/shamelistpictureshow 
Edited by: Nick Richards
Produced by: Nick Richards & Michael Viers
Theme Music by: The Directionals
Opening Narration by: Zach McClain
Credits Music by: Ten-Speed
Logo Design by: Amanda Viers