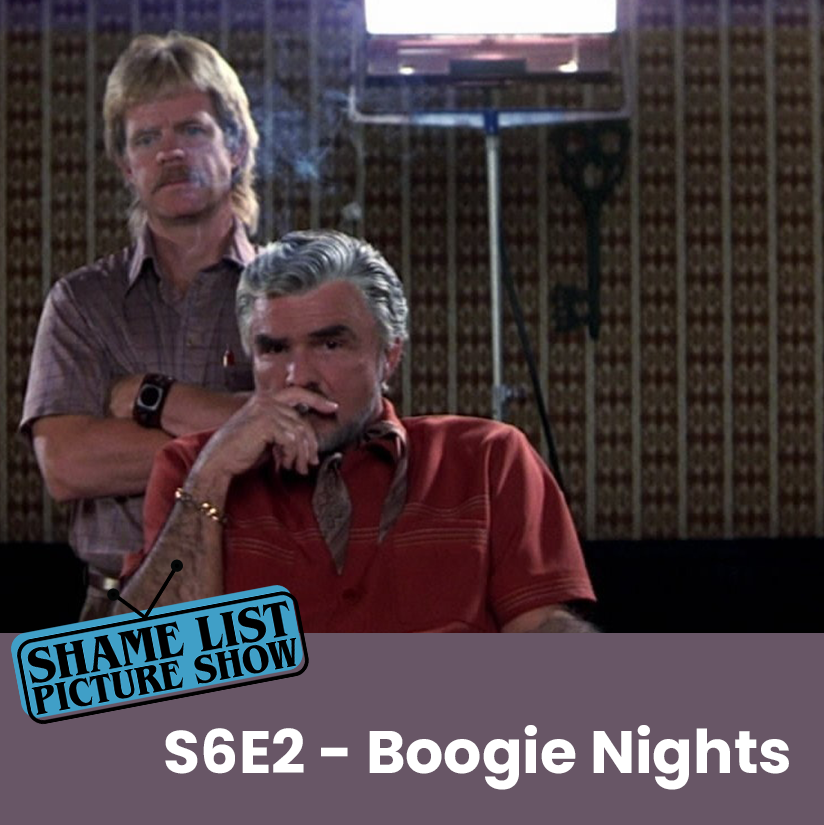 Podcast (shamelistpicture): Play in new window | Download
Subscribe: RSS
Season 6, Episode 2 (originally released on February 18, 2022)
Michael and Nick are joined by the always-interesting Jason Thornton. Jason is a fellow podcaster and half of the filmmaking team the Thornton Brothers who just made the film CACTUS JACK. Today they'll be discussing the P.T. Anderson classic BOOGIE NIGHTS.
Michael also reviews the Vinegar Syndrome release of Richard Styles' SHALLOW GRAVE from 1987.
This episode is sponsored by Vinegar Syndrome.
As always, please rate, review, and subscribe. Be sure to check out our Patreon at www.patreon.com/shamelistpictureshow
Edited by: Nick Richards
Produced by: Nick Richards & Michael Viers
Theme Music by: The Directionals
Opening Narration by: Zach McClain
Credits Music by: Ten-Speed
Logo Design by: Amanda Viers