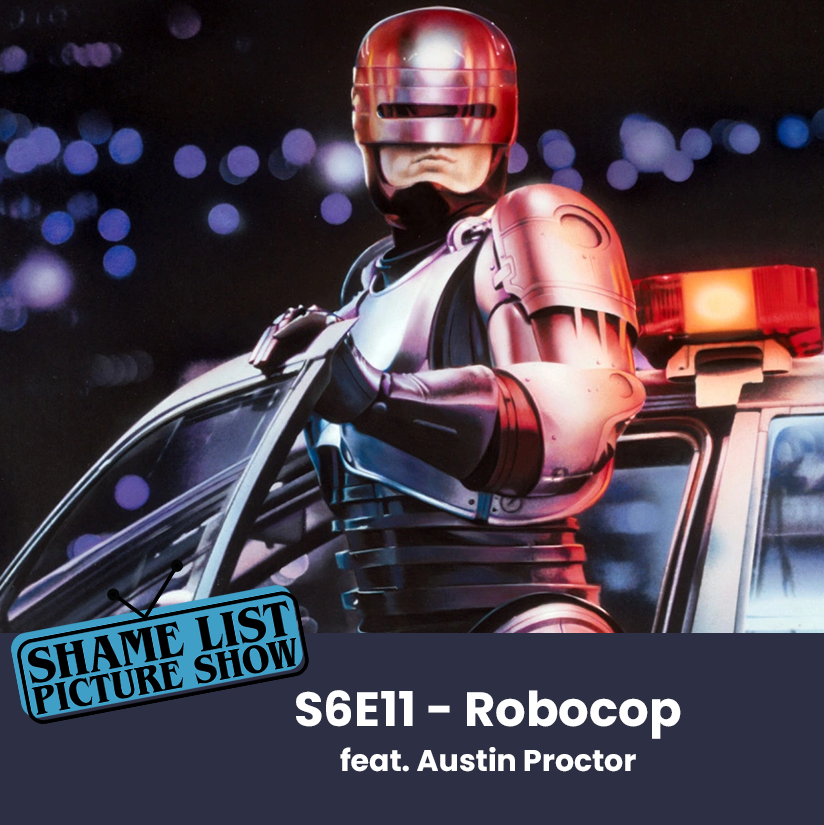 Podcast (shamelistpicture): Play in new window | Download
Subscribe: RSS
Season 6, Episode 11 (Originally Released on December 19, 2022)
Happy Holidays from your pals over the the Shame List Picture Show! While we've not released our Holiday double feature yet, we wanted to make sure we have a goodie for all of our listeners. Michael and Nick are joined by Austin Proctor of the Frightmares Podcast to discuss Paul Verhoeven's '80s sci-fi masterpiece ROBOCOP! This is a first time watch for both Nick and Austin and we're excited to give them an opportunity to cross this seminal film off their shame lists!
On this episode we discuss an array of topics such as:
– The art of film criticism and Gene Shalit
– Detroit
– The joys of practical effects
– Tim Allen's early career
– What goes into making a memorable sci-fi film
– "A" movies with "B" plots
– How ROBOCOP predicted the future
– Nancy Allen and Michael's crush on her

As always, please rate, review, and subscribe. 
Be sure to check out our Patreon at www.patreon.com/shamelistpictureshow
You can check out the other great programming and Cineween content at www.cinepunx.com
Edited by: Michael Viers
Produced by: Nick Richards & Michael Viers
Theme Music by: The Directionals
Opening Narration by: Zach McClain
Credits Music by: Ten-Speed
Logo Design by: Amanda Viers