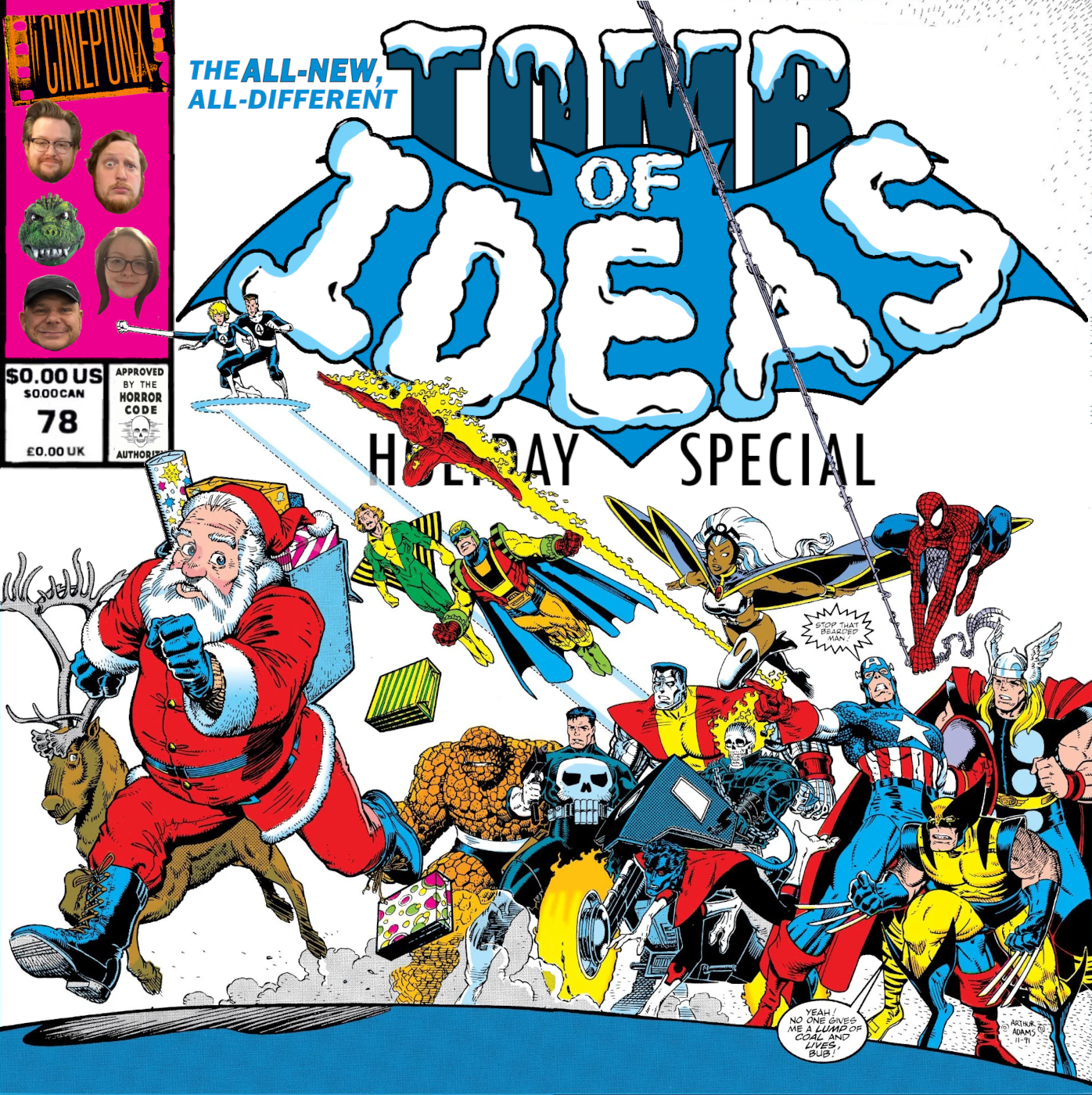 Podcast (tombofideas): Play in new window | Download
Subscribe: RSS
Happy HORRORdays, Tomb Believers!
We're wrapping up 2022 and celebrating the season with the 1991 MARVEL HOLIDAY SPECIAL! This 80-page anthology features 8 different stories starring a cavalcade of Marvel characters: the X-Men, the Fantastic Four, Spider-Man, Captain America, the Punisher, Thor, and even ol' flame head himself, Ghost Rider! And, in true Christmas special fashion, we have returning guests Sean McGuinness (of NeoMonsterIsland and Twisted Kaiju Theater),  Andrew Leyland (of The Palace of Glittering Delights and The Overlooked Dark Knight) and Lilith Hutton joining in on our festivities.
So grab a plate of cookies, crack open a can of wassail, and settle in for some holiday cheer, Marvel-style! As always, you can send any comments, questions, or other feedback to [email protected]. Plus, be sure to follow us on our Facebook page, on Twitter @TombofIdeas, and now on Instagram @tombofideas!
Ex-HELL-sior!