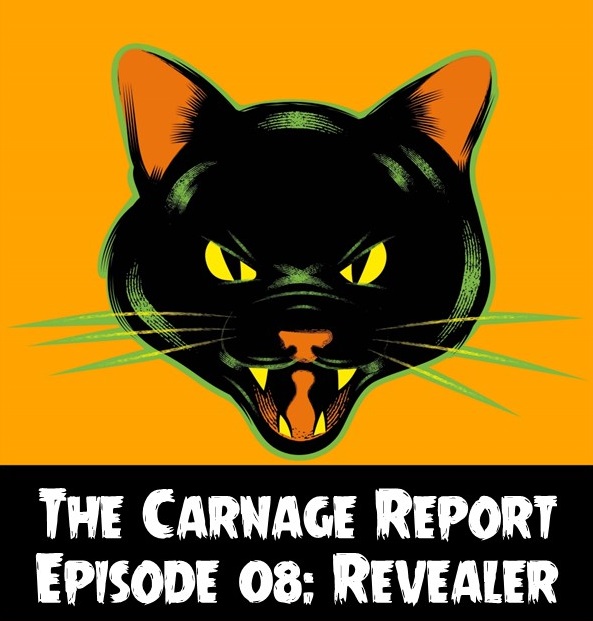 Podcast (carnagereport): Play in new window | Download
Subscribe: RSS
Hello and welcome to The Carnage Report, where we bring you the latest on all things horror-related, keeping you up to date with news you can use. Hosted by Julie Holland and Nick Spacek, this new addition to the Cinepunx family looks to fill a hole in your podcast feed by looking at new releases in the theaters, on-demand, and streaming, and featuring an in-depth discussion of a new release each episode.
On this episode of the podcast, Julie and Nick discuss the new-to-streaming apocalyptic horror movie from director Luke Boyce, Revealer. In addition to what we think about the film, we recommend other Satanic and/or apocalyptic movies you might enjoy, along with news about what the Duffers are up to after Stranger Things, a fascinating looking new horror movie with Jamie Foxx and Snoop Dogg, discuss why The Munsters has us doubtful, and look at a whole slew of trailers.
Also: we have stickers! Listen until the end for details on how to get your very own.
You can follow The Carnage Report on Instagram @ReportCarnage, as well as on Twitter @ReportCarnage. Shoot us an email to carnagereportpod at gmail dot com to share your thoughts on the show, as well.