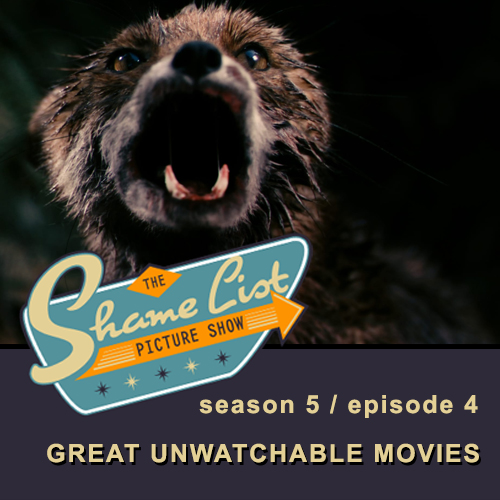 Podcast (shamelistpicture): Play in new window | Download
Subscribe: RSS
Season 5, Episode 4 (originally released on March 19, 2021)
Have you ever watch a film and thought to yourself, "That was an incredible film, and I will never watch it again?"  So have we.  This week Michael and Nick each pick 5 films that fall into the category of 'Great Unwatchable Films'.  And at the end of the episode, Michael throws down an epic challenge to the Shame-Listeners.

As always, please rate, review, and subscribe. Be sure to check out our Patreon at www.patreon.com/shamelistpictureshow
Edited by: Nick Richards
Produced by: Nick Richards & Michael Viers
Theme Music by: The Directionals
Opening Narration by: Zach McClain
Credits Music by: Ten-Speed
Logo Design by: Amanda Viers
This episode is brought to you by Mill Creek Entertainment.