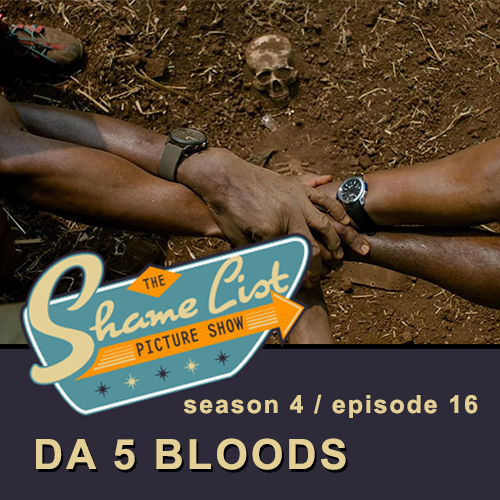 Podcast (shamelistpicture): Play in new window | Download
Subscribe: RSS
Season 4, Episode 16 (August 25, 2020)
On today's episode of the SLPS Michael sits down with film critic, journalist, and actor Mack Bates to discuss the new Spike Lee joint on Netflix, DA 5 BLOODS.
Mack and Michael have a history as Mack did some very nice write-ups on a few of Michael's films. On top of that, Mack is a wealth of knowledge on Spike Lee and even has some in-depth knowledge of the Vietnam war from his father who served.
This is a wild ride and one hell of a film.

As always, please rate, review, and subscribe. 
Be sure to check out our Patreon at www.patreon.com/shamelistpictureshow
Edited by: Michael Viers
Produced by: Nick Richards & Michael Viers
Theme Music by: The Directionals
Opening Narration by: Zach McClain
Credits Music by: Ten-Speed
Logo Design by: Amanda Viers