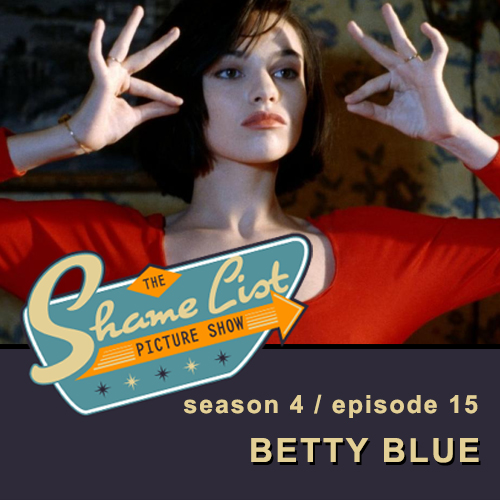 Podcast (shamelistpicture): Play in new window | Download
Subscribe: RSS
Season 4, Episode 15 (originally released on August 04, 2020)
On today's episode of SLPS Nick and Michael tackle a Patreon request — Jean-Jacques Beineix's BETTY BLUE. It's a captivating French arthouse film that tackles love, friendship, mental illness, and the artistic process. Big thanks to our Patreon patron Paul Deeter for suggesting this wonderful film.

Want to have us record an episode just for you? Or would you rather get stickers, buttons, and bonus audio? Well, check out our Patreon to find out how.
www.patreon.com/shamelistpictureshow
As always, please rate, review, and subscribe. 
Be sure to check out our Patreon at www.patreon.com/shamelistpictureshow
Edited by: Michael Viers
Produced by: Nick Richards & Michael Viers
Theme Music by: The Directionals
Opening Narration by: Zach McClain
Credits Music by: Ten-Speed
Logo Design by: Amanda Viers