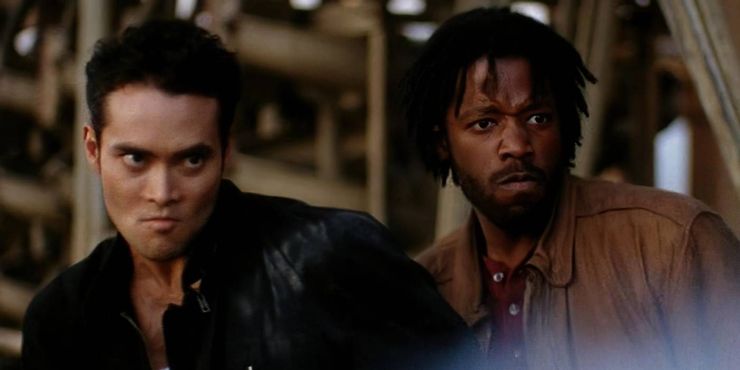 Podcast: Play in new window | Download
Subscribe: Apple Podcasts | RSS
OH YES, CINEPUNX IS BACK WITH AN EXPLOSION OF 90S ACTION!
Hey friends, thanks for joining us yet again for another awesome episode of CINEPUNX! On this episode we are joined by Justin LaLiberty, Director of Operations for OCN Distribution, the distribution arm of Vinegar Syndrome.
Justin suggested two action packed 90s buddy films directed by Hong Kong directors, DRIVE and DOUBLE TEAM!
We do our usual WACK AND ON TRACK! We spend a chunk of time talking recent releases like Candyman and The Eyes of Tammy Faye and The Voyeurs', and music like the new Chubby and the Gang and the new Carcass!
THANKS FOR LISTENING AND THANKS AGAIN TO JUSTIN FOR BEING SUCH A POSITIVE FORCE FOR MOVIE APPRECIATION IN THE WORLD!
As usual of course, stay safe, tell your friends, know we love you, and come back soon.
Thanks for listening, spend some time checking out our Patreon, and of course check out the family of shows available at Cinepunx.com.
LEHIGH VALLEY APPAREL CREATIONS
ESSEX COFFE ROASTERS -(enter code CINEPUNX for 10% off)
ROUGH/CUT FAN CLUB MAKING THE GREATEST SHIRTS TO EVER EXIST FUCK