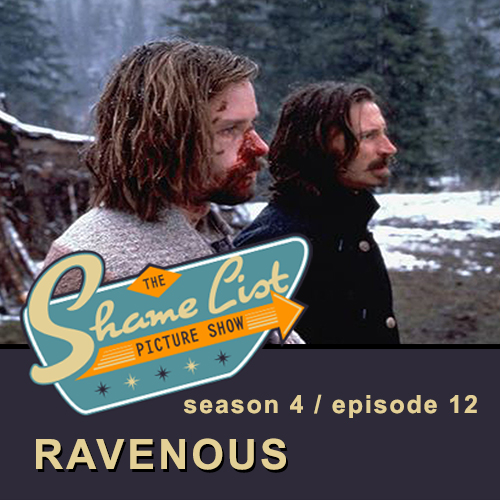 Podcast (shamelistpicture): Play in new window | Download
Subscribe: RSS
Season 4, Episode 12 (originally released on June 21, 2020)
On today's episode Michael and Nick discuss one of Nick's favorite cannibal western films; Antonia Bird's RAVENOUS. It's a crazy flick with some great acting, a phenomenal score, and good amounts of blood!
Be sure to check out our sponsor Midnight Movie Society at www.midnightmoviesociety.com and use the special promo code SHAMELIST to get 33% off your first three months.

As always, please rate, review, and subscribe. 
Be sure to check out our Patreon at www.patreon.com/shamelistpictureshow
Edited by: Michael Viers
Produced by: Nick Richards & Michael Viers
Theme Music by: The Directionals
Opening Narration by: Zach McClain
Credits Music by: Ten-Speed
Logo Design by: Amanda Viers