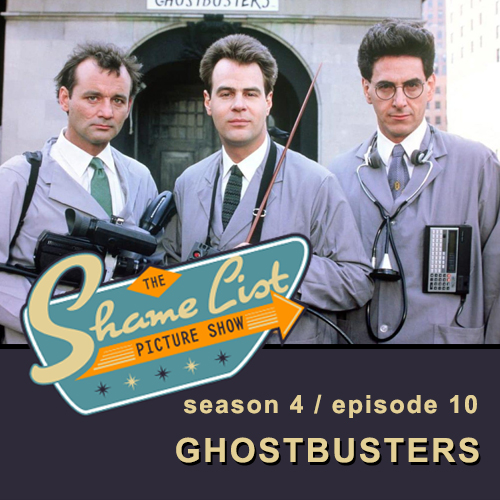 Podcast (shamelistpicture): Play in new window | Download
Subscribe: RSS
Season 4, Episode 10 (originally released on June 02, 2020)
Today's episode of SLPS is could be a controversial one as Nick and Michael are tackling Ivan Reitman's comedy classic GHOSTBUSTERS.
It's one of Nick's favorite films… and it's Michael's first time. Did he love Bill Murray's comedy routine or did he find it tiring?
To add to the controversy, they also discuss Paul Feig's GHOSTBUSTERS: ANSWER THE CALL.
As always, please rate, review, and subscribe. 
Be sure to check out our Patreon at www.patreon.com/shamelistpictureshow
Edited by: Michael Viers
Produced by: Nick Richards & Michael Viers
Theme Music by: The Directionals
Opening Narration by: Zach McClain
Credits Music by: Ten-Speed
Logo Design by: Amanda Viers