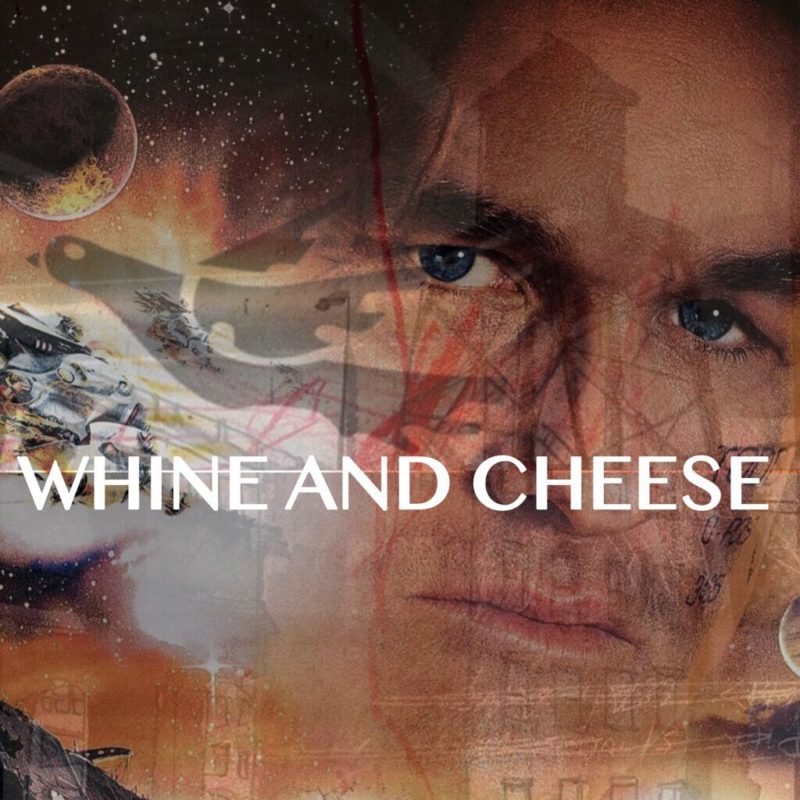 Podcast (whinecheese): Play in new window | Download
Subscribe: RSS
Whine & Cheese – Episode 23: Our most anticipated pairing is finally here, it's time for Thursday's War All The Time & Paul W.S. Anderson's Soldier. If you've been with us since the beginning then you know how important this film is to Tyler. The gang reminisces on simpler times when Thursday was the quintessential emo band of their collective youth. We talk flushing it out vs. fleshing it out, venomous snakes vs. poisonous snakes, and Todd 3465 vs. Caine 607. Thanks for joining us for another episode of Whine & Cheese, now taking place in the Blade Runner universe.
Whine & Cheese: A Podcast About Whiny Records and Cheesy Movies began in Spring 2018. It is a love letter to all things whiny and cheesy from Rites of Spring to Hawthorne Heights, Varsity Blues to Fifty First Dates, and everything in between. Listen as the trio of Joey Breeding, Mike Paulshock, and Tyler Smith mix and match two of life's great audio & visual pleasures.
Twitter and Instagram. While you're at it, email us with your pairing suggestions, questions, Weird Al parodies, and comments!
As always, ratings & reviews go a long way and are appreciated.
Thanks LVAC for the support!
Art by Jon Weed (check him out, he rules!)