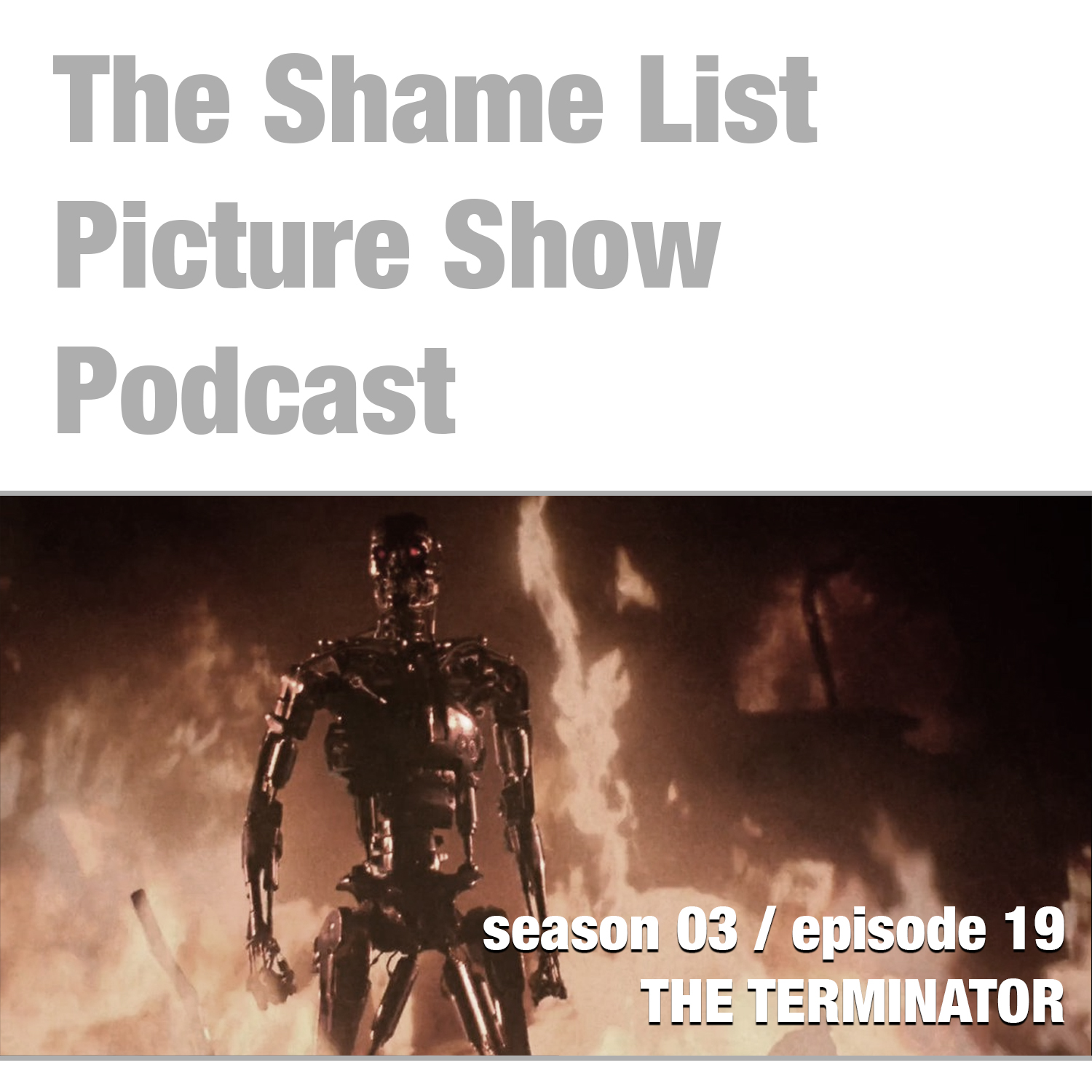 Podcast (shamelistpicture): Play in new window | Download
Subscribe: RSS
Season 3, Episode 19 (originally released on December 17, 2019)
On today's episode, Michael & Nick sit down to discuss James Cameron's sci-fi/horror masterpiece, THE TERMINATOR!
Also featured are two reviews from Vinegar Syndrome: SAVAGE HARBOR aka DEATH FEUD and PUTNEY SWOPE.

NOTE: The two VinSyn releases did not have very good trailers to use, so we made do with what we could find.
Please visit our sponsor Vinegar Syndrome today to pick up some cool stuff!
As always, please rate, review, and subscribe.
Be sure to check out our Patreon at www.patreon.com/shamelistpictureshow
Edited by: Michael Viers
Produced by: Nick Richards & Michael Viers
Theme Music by: The Directionals
Opening Narration by: Zach McClain
Credits Music by: Ten-Speed
Logo Design by: Amanda Viers