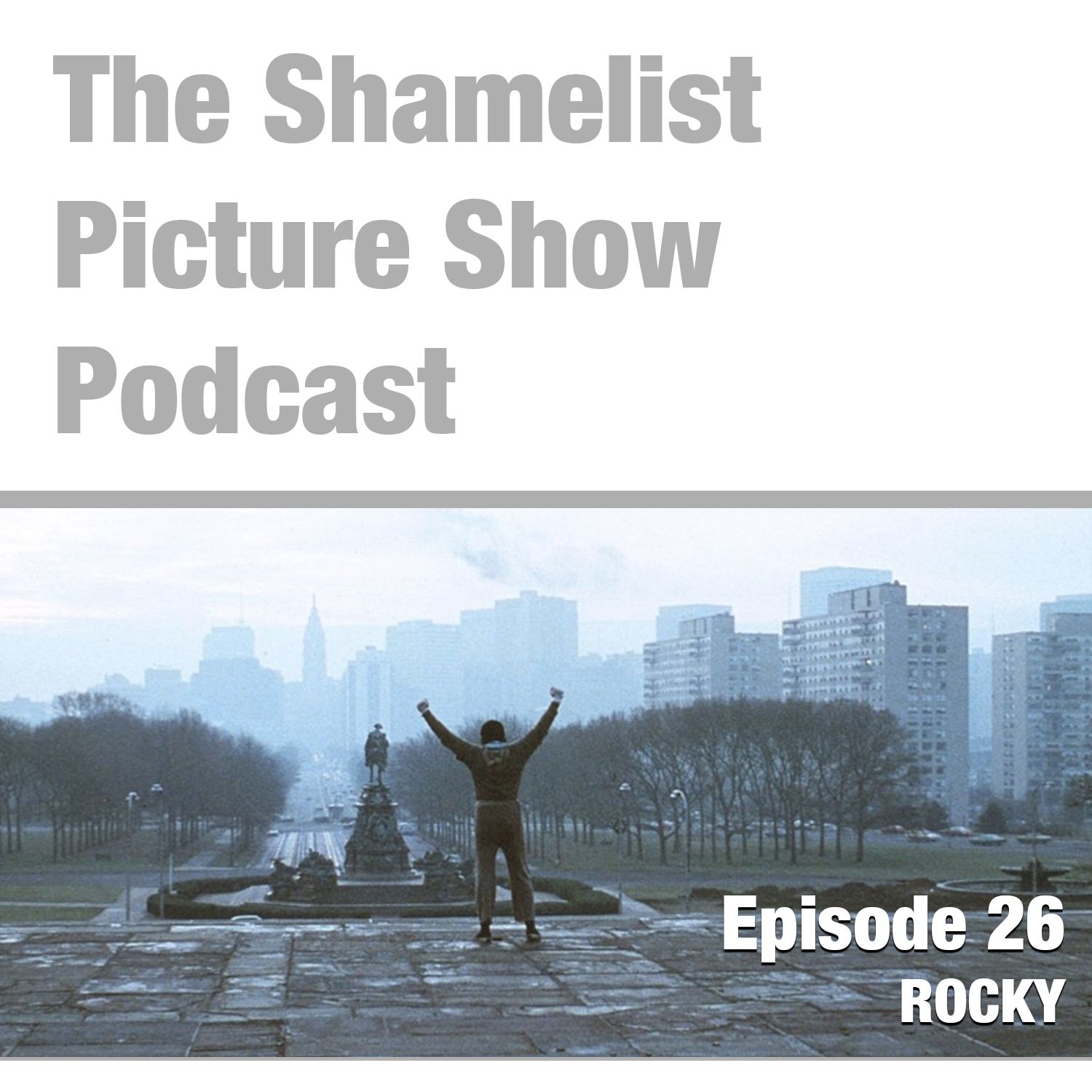 Podcast (shamelistpicture): Play in new window | Download
Subscribe: RSS
Season 1, Episode 26 (originally released on December 17, 2017)
HAPPY ANNIVERSARY! Michael and Nick celebrate their one year anniversary of crossing stuff off their shame list! Thank you all for the support. This is a loaded episode at a whopping 2hrs and 49mins but it's worth it as we discuss ROCKY! Directed by John G. Avildson and written by Sylvester Stallone, ROCKY (1976) stars Sylvester Stallone as the titular Rocky, a down on his luck boxer that is given a big opportunity to challenge the Heavyweight Champion, Apollo Creed (Carl Weathers). The film has a supporting cast of Talia Shire, Burgess Meredith and Burt Young and went on to not only win multiple Academy Awards, but capture the hearts of many. Gregory Bishop joins the show as a special co-host this week. Greg is a programmer for the Atlanta Film Society and the Y'Allywood Film Festival.
Also joining the show this week for an interview is President and Co-Founder of Troma Entertainment and the Creator of the Toxic Avenger, Lloyd Kaufman. www.troma.com
We'd also like to thank Zach McLain for his voice abilities on our new introduction of the show.
Thank you all for one hell of a year!
As always, please rate, review, and subscribe.
Be sure to check out our Patreon at www.patreon.com/shamelistpictureshow
Edited by: Michael Viers
Produced by: Nick Richards & Michael Viers
Theme Music by: The Directionals
Opening Narration by: Zach McClain
Credits Music by: Ten-Speed
Logo Design by: Amanda Viers