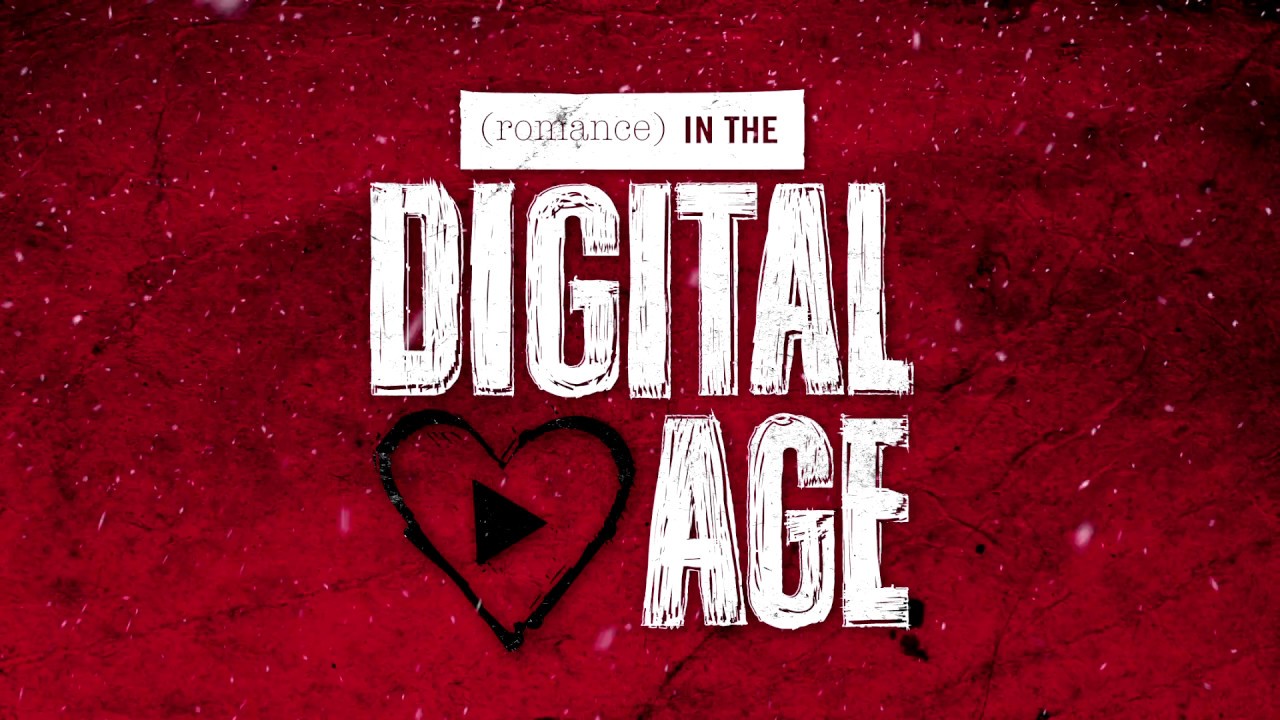 If you grew up listening to Taking Back Sunday and going to Warped Tour, director Jason Michael Brescia has crafted the movie for you. The plot summary of his new film, (Romance) In the Digital Age, goes as follows:
"When the video of a once-famous emo band performing impromptu karaoke together goes viral, a door opens for the possibility of a reunion the day of the guitarist's Christmastime wedding."
The film is, essentially, a Hallmark Channel holiday movie for the kids who wore Drive Thru Records t-shirts and still know all the words to Piebald's "Grace Kelly With Wings." It nails every single beat and character cliche, along with a few new millenium touches. The friends getting back together after a long time apart, quirky characters defined by single qualities, complicated interpersonal relationships with acres of backstory, and an emotionally-charged series of events which come out of seemingly nowhere — it's all there.
The millenial touches include a score of social media references, animated introductions to every character (and we mean every character), and even a nod to VH1's I Love the [Insert Decade] with actual C-List celebrities, including a former WWE wrestler. It's a mish-mash of things, and for the first 20 minutes, dialogue is delivered almost entirely in expository monologues which set up either plot points or character backstories.
This comes after an opening sequence which spells out the entire backstory of the couple getting married, delivered as an animated music video featuring James Dewees of Reggie & the Full Effect and the Get Up Kids, dolled up like a digitally-rendered, post-emo Santa Claus. It's a lot to take in, and honestly, up until that VH1 thing kicked in, I was about ready to shut the whole thing down.
However, the song which the former band — with the fantastically-plausible name of Autumn in August — sings sounds like it came straight out of the early '00s. The involvement of members of Taking Back Sunday, the Moveilife, and Vendetta Red all make the musical aspects of (Romance) In the Digital Age very accurate. The Autumn in August single, "P.S. Whatever," is very much something you would've heard blasting out of high schoolers' cars in 2006, and the spot-on modern country song, "American Wheels," is 100% Luke Bryan influenced.
Honestly, you should hate this. It's cheesy as hell. Although superior to most independent comedies, the acting is still a little rough, more notable for enthusiasm than craft. Plot details are introduced seemingly out of nowhere, including potential divorce, gambling habits, and a slew of potential couplings. It's a whorl of crises, conflicts, and potentiality, and it is absolutely ridiculous. I mean, honestly: a professional wrestler named Pythagoras?
Granted, it could stand some more Christmas material. While it takes place the weekend before the holiday, there's not really enough holiday vibes to really count this as a true Yuletide watch, aside from a dude in a Santa hat and beard telling women they can get off the naughty list by giving Mr. Claus their phone number. If you're going to have all that imagery in your promo material, the movie needs to have some more jingle bell-worthy imagery in the film itself.
That said: once that VH1 clip rolls, and the guys in the band sing their hit at karaoke, (Romance) In the Digital Age becomes impossible to turn off. You want to see how this all works out, and who ends up with who, or whether the reception turns out okay, and what about the potential reunion? Next thing you know, it's an hour and a half later, and you've just watched the whole movie, emotionally invested despite your best intentions. 
I'd really like to watch this with a room full of musicians from that era, and see exactly how nostalgic everybody gets. Even alone on a Thursday night, it's fun, but throw in a case of strong craft beer, and I'm sure this would be an absolute blast that ends with an amazing sing-along to someone's very embarrassingly earnest playlist.
The soundtrack for the film, as well as the movie itself, is available from Enjoy the Ride Records. If you buy the DVD and LP together, you get a limited edition "Snowflake" vinyl variant, which is a 100-copy version on clear with white splatter, or you can just snag the solo "Xmas Split" LP on red/green/clear vinyl. The LP looks amazing, and comes in a die-cut jacket with all kinds of imagery from the film, as well as a download card.
I've been spinning the LP quite a bit after watching the movie, and the Autumn in August cuts are making me wonder whether or not I need to track down some contemporaneous albums I haven't listened to in a while. Vendetta Red's Between the Never and the Now sounds like a solid idea. theMouth's version of Pachelbel's "Canon in D" is sure to find its way into a few weddings over the next few years, but honestly, I wouldn't be surprised if the track by Vinnie Caruana of The Movielife and I am The Avalanche, "I'm Not Coming Home For Christmas (I'm Coming Home For You)," becomes a new favorite amongst late 20-somethings.
(Romance) In the Digital Age is available as a DVD / LP combo from Enjoy the Ride Records with a "Snowflake" vinyl variant, as well as a separate "Xmas Split" vinyl variant version or the DVD by itself. Enjoy the Ride's entire store is on sale for 12% off until December 25, so snag it now if you want to save a few bucks.