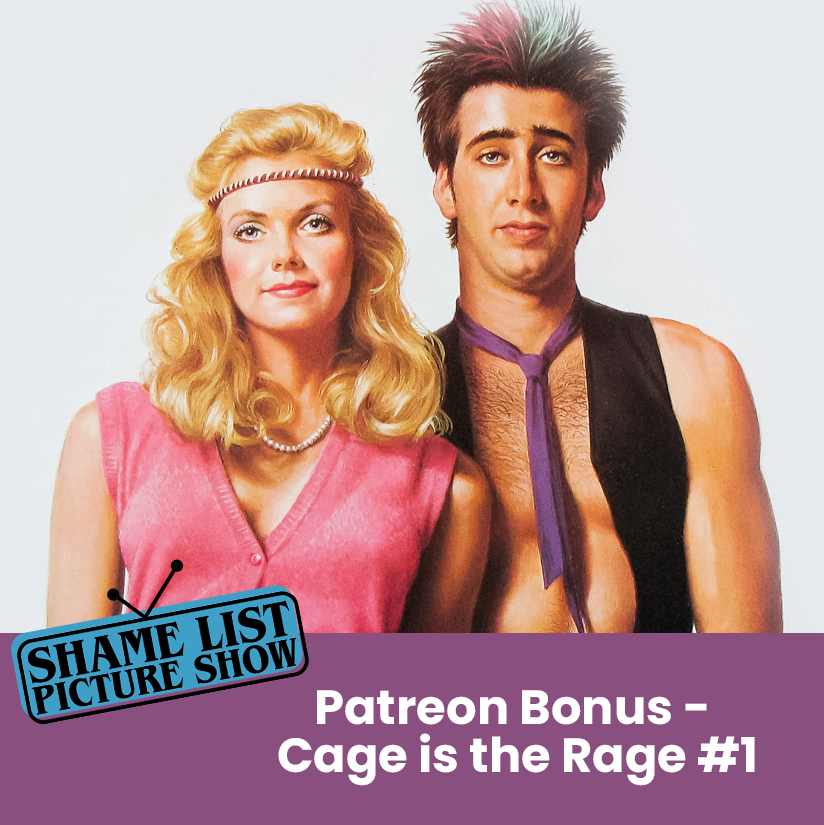 Podcast (shamelistpicture): Play in new window | Download
Subscribe: RSS
Season 6, Patreon Bonus (originally released on August 7, 2022)
Hello ShameListeners, we're back with a fun little bonus episode! Head on over to our Patreon and you'll see a new monthly program called "Cage is the Rage". On this new show, Michael and Amanda will attempt to tackle through every single Nicolas Cage film is chronological order. Is it a daunting task? Yes. Will we regret? We're sure. Will it be fun? You bet your ass.
Our first episode we will be discussing Amy Heckerling's FAST TIMES AT RIDGEMONT HIGH and Martha Coolidge's VALLEY GIRL!

The first episode we're offering for FREE! If you want to keep up with our journey be sure to head on over to our Patreon and kick in a couple bucks!
As always, please rate, review, and subscribe.
Be sure to check out our Patreon at www.patreon.com/shamelistpictureshow
Edited by: Michael Viers
Produced by: Nick Richards & Michael Viers
Theme Music by: The Directionals
Opening Narration by: Zach McClain
Credits Music by: Ten-Speed
Logo Design by: Amanda Viers