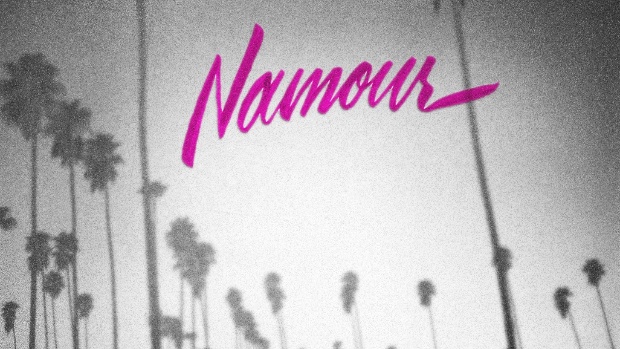 There's a certain measure of alienation inherent in one's transition into adulthood. Regardless of the source, a typical young adult will always perceive pressure in terms of the speed at which his or her professional or social life is progressing.
In Namour, Philadelphia filmmaker Heidi Saman expounds upon those feelings through the lens of Steven, the son of Egyptian immigrants working at an upscale restaurant in Saman's native Los Angeles. Namour takes the viewer on an emotional journey through Steven's life as a twentysomething faced with failing to meet the expectations of his family, his girlfriend, his employer, and his friends to the point where he begins to unravel. Alongside cinematographer Dawn Chenette, Saman captures the visual style of Nicholas Winding Refn (Drive, Only God Forgives, etc.) with nods towards the themes of directionless youth present in The Graduate and the downward spiral of Taxi Driver.
Namour debuted at the 2016 LA Film Festival and won that festival's "LA Muse Award" in June. In August 2016, I saw the East Coast premiere of Namour at the BlackStar Film Festival in West Philadelphia followed by a brief Q & A with Saman, editor Mark Tumas, and producer Matthew Keene Smith. Some of the details contained in this review are from answers given during the Q & A.
Karim Saleh's portrayal of Steven is nuanced and textured. Despite the relatively short running time of 80 minutes, he brings a rich emotional maturity to the role that makes his downfall that much more evident. Steven's interactions with customers of the restaurant through his work as a valet is the primary device that advances the plot and exacerbates his unraveling through minor petty acts of revenge. Beneath his pained and serious expression, Saleh brings just enough of his strange personality into the role to make his actions believable. Without giving away too many of the film's small surprises, it should suffice to say that not every customer is what they appear to be.
Other exemplary performances include the debut performance of the now-retired NASA astrophysicist Wedad Abdel Aziz Abdou's portrayal of the titular character and Waleed Zuaiter (London Has Fallen, The Men Who Stare At Goats) as Steven's out of touch father in a role that allows him to break out of his typical typecasting as an Islamic extremist. While Mona Hala delivers an impressive performance as Steven's stressed and neurotic mother, I was initially confused by the character because she looks (and is) a few years younger than Saleh.
Other than the film's scope (i.e. numerous speaking roles, many extras, and more luxury cars than a Whole Foods parking lot), the major reasons that Saman's debut feature-film doesn't feel like a debut is because of how it looks and how it sounds. Tumas, in what I believe is also his first run at editing a feature film, did an incredible job of piecing together scenes to effectively show the passage of time and communicate to the audience a change in emotion. The sound editing in a few scenes left a little to be desired as the background noise tended to overpower some of the quieter dialogue. However, the soundtrack work from Tyler Pursel, of the Philadelphia post-hardcore band Goddamnit, shines. Every car that Steven and his crew have to park is playing a different original song that compliments the scenes perfectly.
It is worth noting that the film's use of text messaging may garner some criticism, but I don't know how a film can be made about a young adult in this era that ignores our generation's clear reliance on the method of communication. Its use here is wonderful when the camera shows the screen of the phone (specifically when Steven awaits a response from his girlfriend and only sees the dreaded ellipses), but can be a little distracting when the text messages pop up on the screen. The main positive of Namour's use of text messages is that they don't drive the plot, they are merely a contributing factor explaining Steven's detachment and distraction from whatever situation he is experiencing.
Namour does an exceptional job of presenting the struggle of a young adult who doesn't fit in; a theme that crosses cultural, societal, and economic lines. As a whole, Saman and crew do an incredible job of connecting the viewer to the emotional growth (or decline) of the characters as they struggle to make their way in an often unfriendly world.