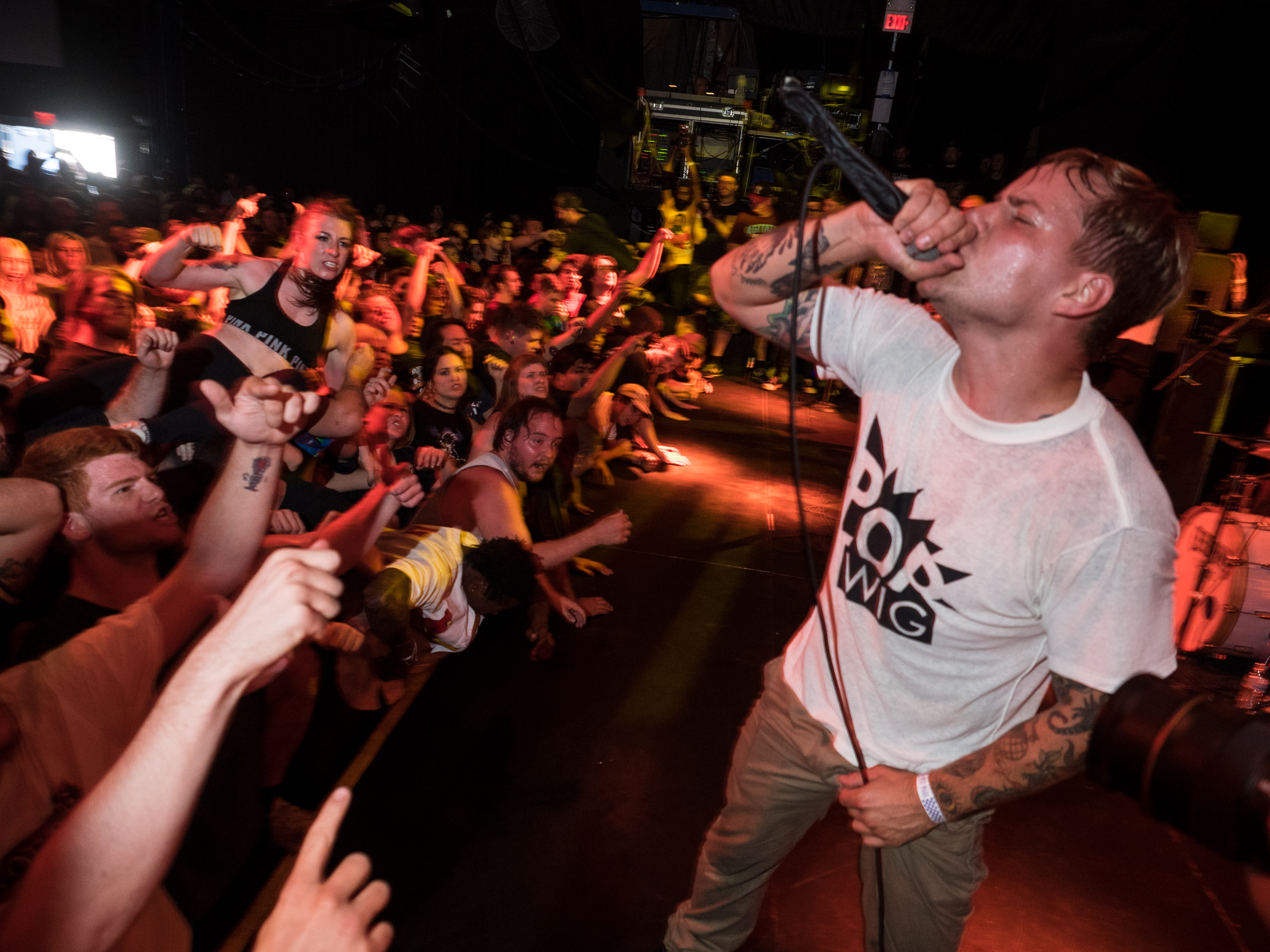 You ever watch zombie movies? Sure you do, you read Cinepunx! Sunday required attendees to dig deep for the last 16(!) bands. Outside, there were definitely more people sitting than standing. Three straight days of dancing will do that to you. I stupidly missed Strife (I also missed the secret show with them and Refused), but managed to find parking in time for a tofu meatball banh mi from Kung Fu Hoagies before Baltimore's Ruiner went on. They were a lot of fun, even if the lead singer was kind of grumpy (chalk it up to having to go to work Monday).
After them, it was back to the classics, starting with Breakdown, then Floorpunch, and finally what was a religious experience for most, Turning Point. They're simply one of those bands that expanded the parameters of what hardcore could be while maintaining the essence of the music. Unfortunately, their tenure was short lived, but it paved the way for a handful of acts, including recently reunited Thursday, whose lead singer Geoff Rickly stood in for the late Skip Candelori, along with Tim McMahon of Mouthpiece and Rob Fish from 108. While every band leading up to this final set left us physically exhausted, Turning Point left us emotionally exhausted. Politics came into play once again when Fish echoed Civ's sentiments on the social poison that is racism.
All in all, it was one hell of a weekend. Talking to people on the way out was tough, mostly because everyone was hoarse. These kids really left it all out there this weekend. There is so much amazing in this choreographed chaos we call hardcore. I can't wait for next year.