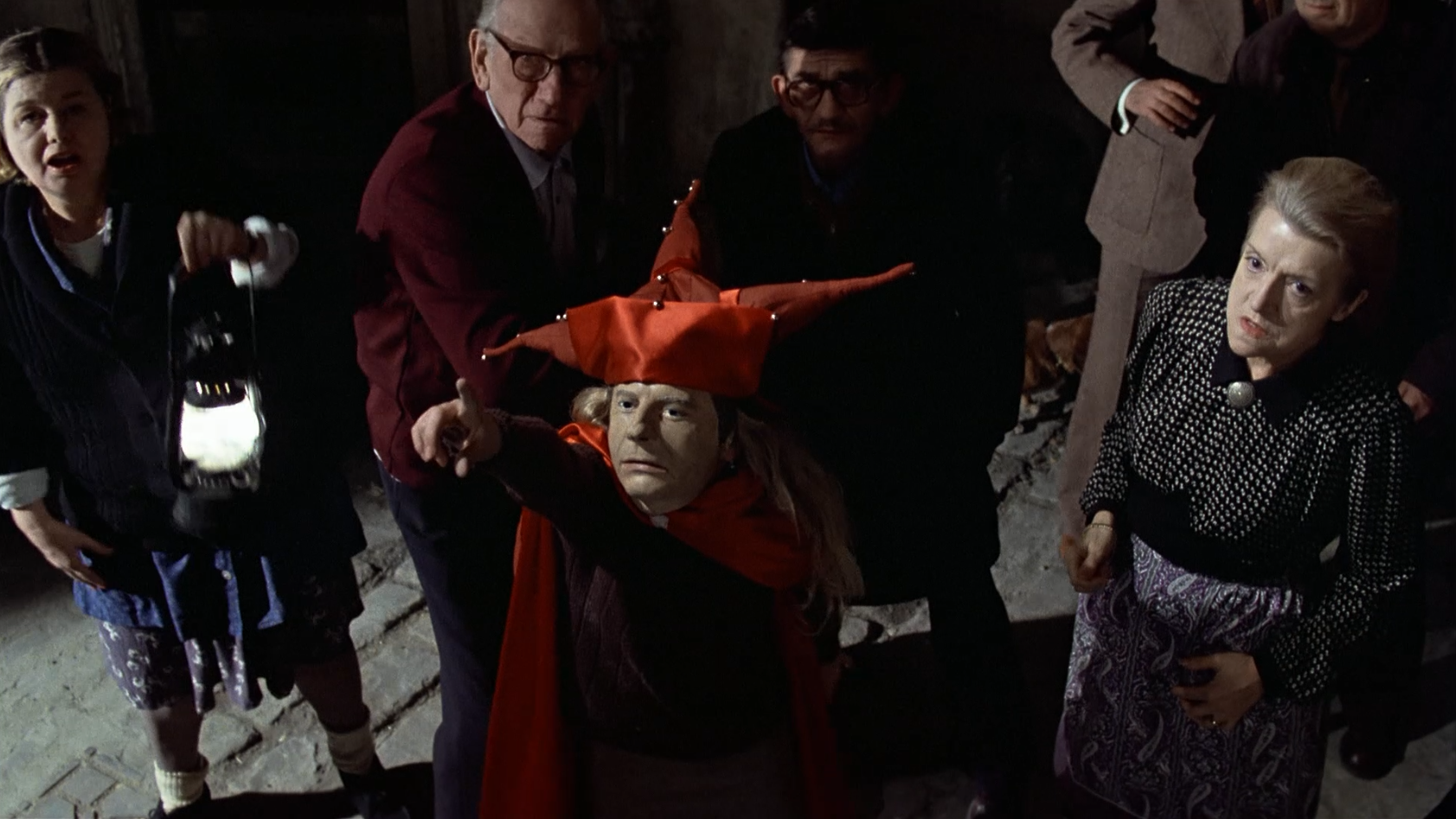 Podcast (horrorbusiness): Play in new window | Download
Subscribe: RSS
Greetings, and welcome back to Horror Business. We have one awesome episode in store for you guys. In this episode we're joined by friend of the podcast Dean Kapsalis, director of the upcoming film The Swerve and we're talking about 1972's Sisters and 1976's The Tenant.
First and foremost, we want to give a shoutout to our sponsors over at Lehigh Valley Apparel Creations, the premiere screen-printing company of the Lehigh Valley. Chris Reject and his merry band of miscreants are ready to work with you to bring to life your vision of a t-shirt for your business, band, project, or whatever else it is you need represented by a shirt, sweater, pin, or coozy. Head on over to www.xlvacx.com to check them out. Also, thank you to our Patreon subscribers. Your support means the world to us and we are eternally grateful for that support. Thanks!
We start by talking about what we've done involving horror recently. Dean talks about picking up a Bentley Little novel on the strength of Justin's recommendation, seeing the films Sea Fever and Burning, as well as revisiting An American Werewolf In London. We briefly talk about the recent episodes of Lovecraft Country. Liam talks about the film She Dies Tomorrow and the documentary In Search Of Darkness on Shudder. Justin talks about the South Korean film #Alive. We briefly talk about the HBO series Raised By Wolves.
Up first is Sisters. We begin by talking with Dean about why he chose this film, and he talks about how the opening hooked him. The film is a mystery set in Staten Island and it sets up initially as a mystery with the protagonist being a young Black man.
We talk about our backgrounds with Brian de Palma, and Dean talks about how he's a huge fan of de Palma's visual style. Justin talks about how the "pop psychology" aspect of the film is what bothered him the most.
We talk about how Jennifer Salt's performance absolutely anchors the film, despite much of the focus of the film being on Margot Kidder. Liam briefly talks about how the film feels like it influences John Byrne's run on Alpha Flight.
Up next is The Tenant. We begin by talking about our background with Polanski and by addressing Polanski's horrible shit personal life and how he's an actual monster. Dean talks about how when he was younger and he first saw the movie he was obsessed with it, and how the film visually appealed to him.
We discuss the concept of separating the art from the artist, and how usually it's an easy thing to do. With Polanski's, however, it's difficult because even though he's a disgusting piece of shit, his films are almost always amazing. We talk about the surreal sense of paranoia and anxiety that the film excels at immersing the viewer in.
Justin talks about how the film made him feel extremely claustrophobic through its cinematography and how it made familiar places feel alien and threatening. The films disregard for a continual sense of what is real and what is not is touched upon, and we discuss the influence of this film on Dean's own work as well as the film 1BR that also played at Brooklyn Horror Fest.
We talk about some of the more unorthodox imagery in the film (the tooth in the wall, people idly standing in a bathroom), and some of the poor choices the protagonist makes that lead them to their fate. Justin talks about how Polanski's character makes him feel simultaneously revolted and sympathetic. The film's commentary on the cyclical nature of existence/the eternal return is touched upon.
Thanks so much to Dean for coming on and talking with us. His debut full length, The Swerve, will be available on iTunes and VOD on September 22nd. We cannot recommend it enough. Also, thank you for listening. Thank you to everyone and anyone who donated on Patreon, checked this episode out, or shared a tweet/shared a post on FB/gave us love by recommending us to someone. We love you forever for listening and donating. Any questions, comments, suggestions for movies and guests, or if you yourself want to join us for a movie viewing or even an episode, can be sent to [email protected]. We would love to hear from you! Thanks always to Justin Miller, Jacob Roberts, and Doug Tilley for their technical contributions and fliers, Mike Smaczylo for the shirts and fliers (you can check more of his work out at here), and also thanks to Josh Alvarez for the theme song, Chris, Brad, and LVAC for the support and buttons (check them out at www.xlvacx.com and on Twitter), and a HUGE thank you to anyone who retweeted us or shared something on Facebook that we posted. Follow us on Twitter and Instagram at @thehorrorbiz666, like us on Facebook at facebook.com/thehorrorbiz66, check out our Spotify account at Cinepunx, and remember to rate, review, and subscribe to us on ITunes. In fact, if you write us a review, email us with your mailing address and we'll send you some free pins and stickers!  Check out www.cinepunx.com for more info on some of our other podcasts, some ultra stylish Cinepunx related merchandise, and how you can donate to our Patreon! Until next time…thanks!