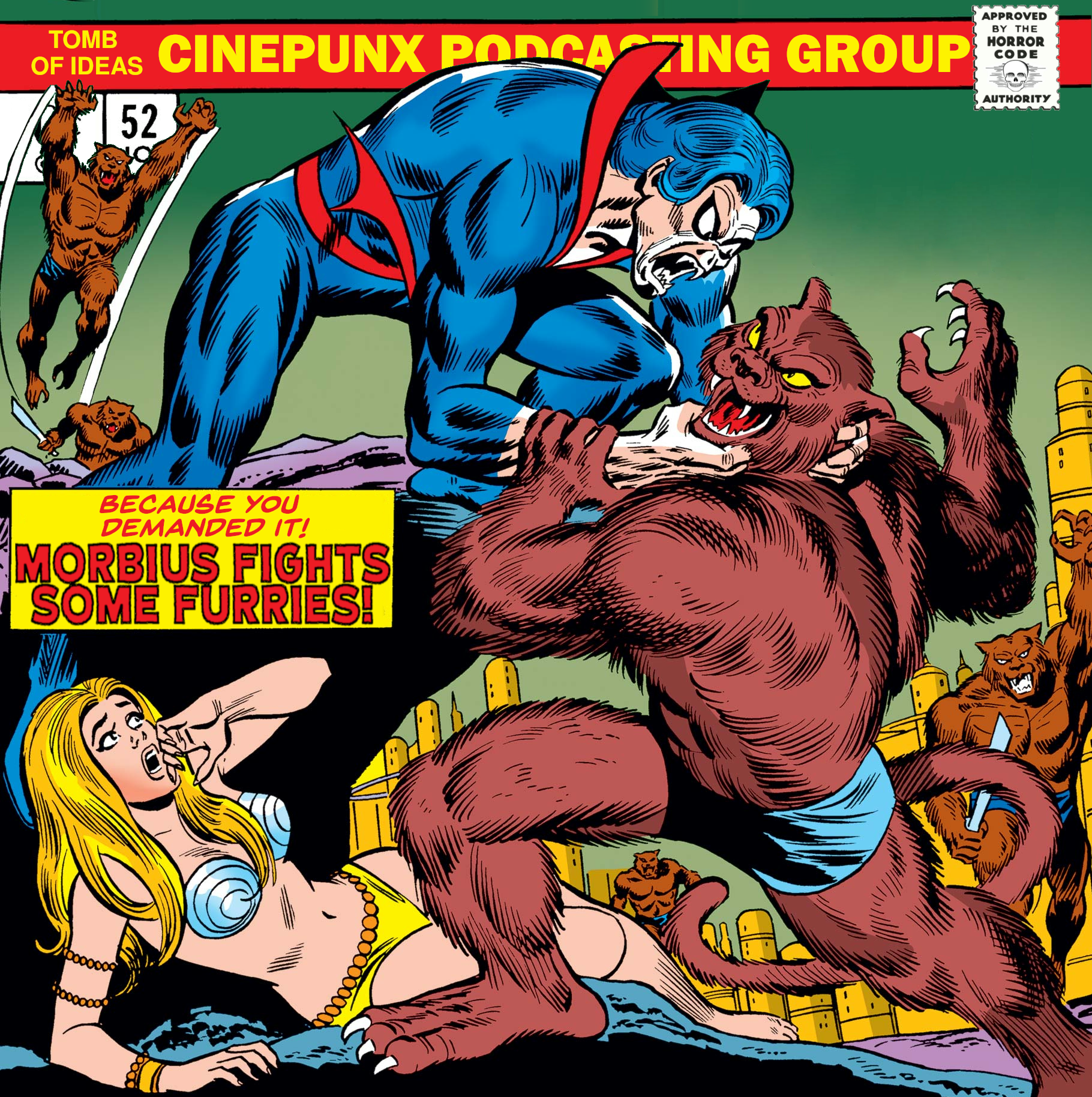 Podcast (tombofideas): Play in new window | Download
Subscribe: RSS
Greetings, Tomb Believers!
Trey and James are back to work reading more Marvel horror comics. This week, they sink their teeth into the month of June 1974 with two titles starring the Living Vampire himself, the man called Morbius! First up, Morbius takes a detour into a kingdom of furries in ADVENTURE INTO FEAR #22. Next, in the Marvel magazine VAMPIRE TALES #5, Morbius continues his investigation into the Demon-Fire cult. Will James and Trey find these comics to be entertainingly bloodcurdling, or merely anemic? Download and listen to find out!
Thank you to everyone who has stuck with us through these 50 episodes of Marvel horror comics. We've still got plenty more to come, so stay tuned! As always, you can send any comments, questions, or other feedback to [email protected]. Plus, be sure to follow us on our Facebook page and on Twitter @TombofIdeas.
Ex-HELL-sior!
-Gravely