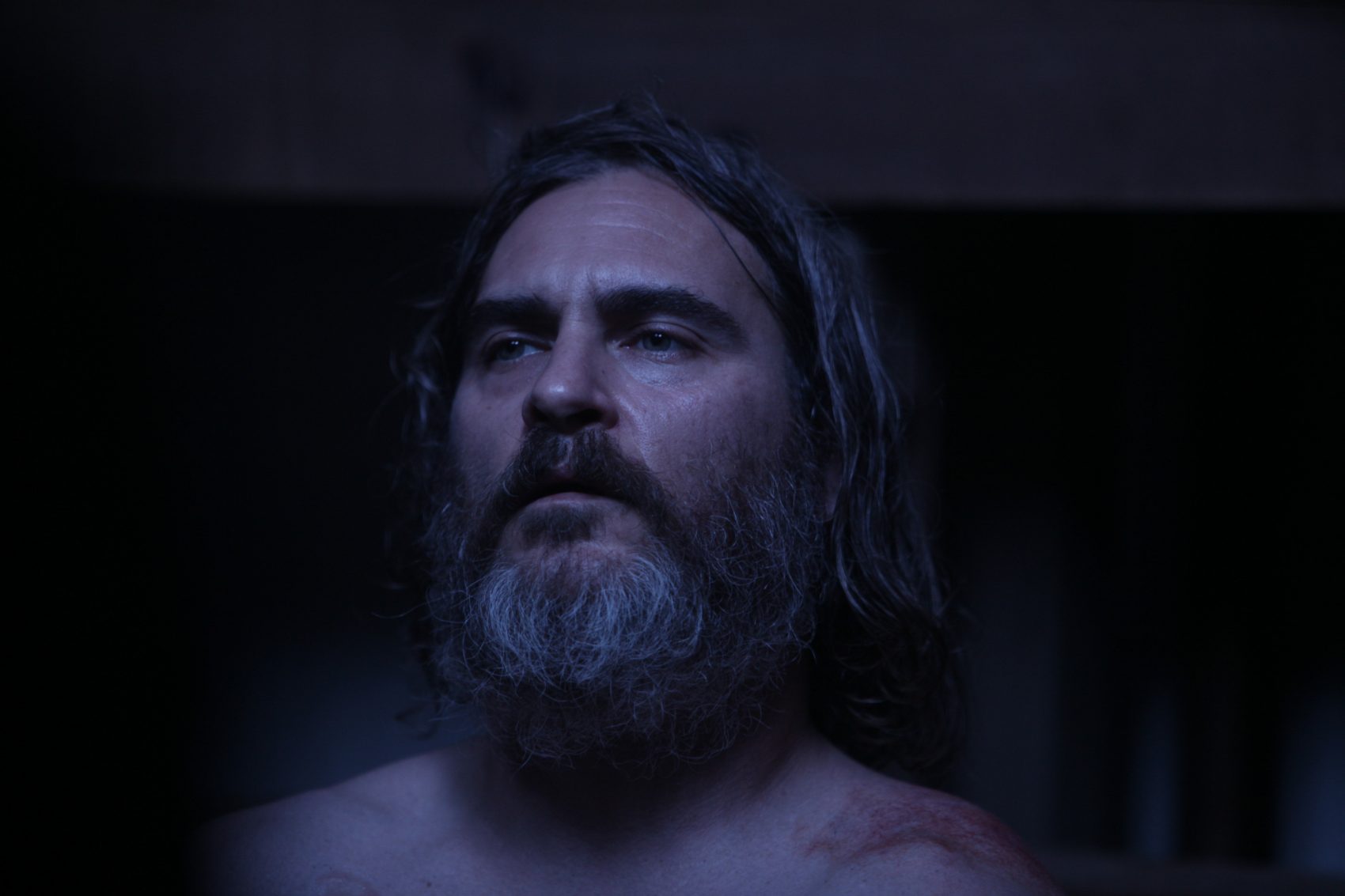 Podcast (horrorbusiness): Play in new window | Download
Subscribe: RSS
Greetings, and welcome back to Horror Business. We have one awesome episode in store for you guys. In this episode we're talking about 2015's The Invitation and 2018's You Were Never Really Here. We're joined on this episode by Izzy Lee of Nihil Noctem Films.
First and foremost we want to give a shoutout to our sponsors over at Lehigh Valley Apparel Creations, the premiere screen-printing company of the Lehigh Valley. Chris Reject and his merry band of miscreants are ready to work with you to bring to life your vision of a t-shirt for your business, band, project, or whatever else it is you need represented by a shirt, sweater, pin, or coozy. Head on over to www.xlvacx.com to check them out. Also, thank you to our Patreon subscribers. Your support means the world to us and we are eternally grateful for that support. Thanks!
We start with Izzy talking some of her recent projects, including a screening of her recent film My Monster at several different festivals, as well as the premiere of her short film The Obliteration Of The Chickens, as well a horror script she is working on, some short horror fiction pieces she's working on for the book Tales From The Crust, a screening of the documentary Hail Satan, and the film Tone Deaf, Justin talks about seeing Captive State and the Netflix series Love, Death, And Robots, and Liam talks about finishing the comic book Harrow County and seeing the film Slice.
We begin by talking about The Invitation. We begin by giving a brief summary of the film, and how the movie has a very "Los Angeles" feel to it, which lends it a dreamy look.
Izzy explains why she chose the film and her initial reaction to it. We discuss the concept of the protagonist as an unreliable narrator and the source what causes him to be an unreliable narrator.
Some of the themes of the film, including paranoia, grief, inadequacy, and alienation are discussed. We briefly touch upon the performance of John Carroll Lynch and the sinister air it lends to the film. The success of the tone of uncertainty the film manages to maintain up until the end is discussed.
The theme of "the beautiful pain of being alive" is dissected. Izzy talks about how these two films she picked are more "thrillers that focus on the destruction of the family unit, grief, losing a loved one, and the terrors of being alive" and how these elements are the "real life horror" that make the genre so wonderful and personal to her.
There is a brief discussion on the nature and definition of "horror" in horror films. We finish by discussing again on the nature of grief and how difficult it may be to move from a tragedy while being involved with a social group of people equally affected by the tragedy.
Next up is You Were Never Really Here. We begin by giving a brief summary of the film. Izzy explains why she chose the film to discuss, stating that the film is both underseen and underrated and talking briefly about Lynne Ramsay's background.
The sparseness of the plot and how it serves the story are discussed, and how the emotional journey is the major point of the film. Justin talks about his initial disinterest in the film due to his skepticism of another film about an angry white man on the warpath and how this films sets itself apart from the pack of similar inferior films, including the tragic nature of a character who may very well be damaged beyond repair but is nonetheless compelled to continue living, and how the sparseness of the film lends to the overall sparseness of the story.
The film's choice to avoid the "redemption through violence" trope and its lack of romance and style is dissected. Some of the unconventional moments in the film are discussed, as are some of the films technical aspects.
The idea "the films we love rarely love us back" is touched upon. We conclude by talking about the films abrupt shift in tone in the very last scene with the final line of dialogue.
As always thanks to everyone and anyone who donated on Patreon, checked this episode out, or shared a tweet/shared a post on FB/gave us love by recommending us to someone. We love you forever for listening. A huge thanks to Izzy for being gracious enough to come on the show and talk with us. More on her work can found at her author page, at http://www.nihilnoctem.com on twitter and IG at @nihilnoctem. Any questions, comments, suggestions for movies and guests, or if you yourself want to join us for a movie viewing or even an episode, can be sent to [email protected]. We would love to hear from you! Thanks always to Justin Miller and Doug Tilley for their technical contributions and fliers, Mike Smaczylo for the shirts and fliers (you can check more of his work out at here), and also thanks to Josh Alvarez for the theme song, Chris, Brad, Alexis, and LVAC for the support and buttons (check them out at www.xlvacx.com), and a HUGE thank you to anyone who retweeted us or shared something on Facebook that we posted. Follow us on Twitter and Instagram at @thehorrorbiz666, like us on Facebook at facebook.com/thehorrorbiz66, and remember to rate, review, and subscribe to us on ITunes. In fact, if you write us a review, email us with your mailing address and we'll send you some free pins and stickers! Check out www.cinepunx.com for more info on some of our other podcasts, some ultra stylish Cinepunx related merchandise, and how you can donate to our Patreon! Until next time…thanks!