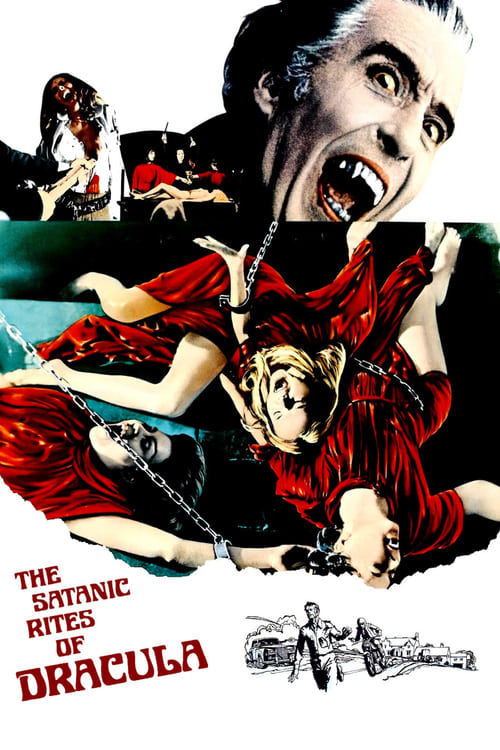 Podcast (horrorbusiness): Play in new window | Download
Subscribe: RSS
Greetings, and welcome back to Horror Business. We have one awesome episode in store for you guys because we're talking 1971's Hands Of The Ripper and 1973's Satanic Rites Of Dracula.
First off thank you to the fine folks over at Lehigh Valley Apparel Creations, the premiere screen-printing company of the Lehigh Valley. Chris Reject and his merry band of miscreants are ready to work with you to bring to life your vision of a t-shirt for your business, band, project, or whatever else it is you need represented by a shirt, sweater, pin, or coozy. Head on over to www.xlvacx.com to check them out. Thank you also to Essex Coffee Roasters, our newest sponsor. Head to www.essexcoffeeroasters.com to check out their fine assortment of coffee and enter CINEPUNX in the promo code for ten percent off your order! And as always thank you to our Patreon subscribers. Your support means the world to us and we are eternally thankful. If you would like to become a Patron, head to patreon.com/cinepunx. Thanks in advance!
We start by talking about some of the stuff involving horror recently. Liam talks about attending the annual Exhumed Films 24 Hour Horrorthon and seeing the film Jakob's Wife and trying to keep up with the newer Mike Mignola comics.  Justin talks about seeing the films Antlers and Ghostbusters: Afterlife and attending the annual Chiller Theatre horror convention.
We start with Hands Of The Ripper. Justin talks about how he wasn't a fan of the film and how it didn't stick with him at all, and how he was just bored with it.
Liam gives a brief summary of the film. We talk about some of the things we enjoy, including how it succeeds as a period piece and some of the more ridiculous aspects of said period (mostly Liam doing a bad Cockney accent).
We talk about our histories with Hammer films, and Liam admits that while he used to think these films were boring and dull, he's coming around on them and that they're adjusting to the changing of the times.
Up next is The Satanic Rites Of Dracula. Justin talks about his relative inexperience with the Christopher Lee Dracula films, and how he appreciated the fact that it included elements of a spy film.
We talk about how the film uses a classic '70s trope of "rich people are secretly Satanists", but how their vision of Satanism is laughable in how earnest it is. We discuss Dracula's use of science instead of just straight up magic, and the straight ethos of Dracula growing weary of eternal life. We again talk about how the films use of spy movie imagery is one of its strengths. We talk about the somewhat ridiculous concept of Dracula building his stronghold within shouting distance of one of the few things that could kill him. We discuss the intensity of the final scene and the implications of how maybe Dracula just "isn't into it anymore".
First and foremost, thank you for listening and to everyone and anyone who donated on Patreon, checked this episode out, or shared a tweet/shared a post on FB/gave us love by recommending us to someone. We love you forever for listening and donating. Any questions, comments, suggestions for movies and guests, or if you yourself want to join us for a movie viewing or even an episode, can be sent to [email protected]. We would love to hear from you! Thanks always to Justin Miller, Jacob Roberts, Paul Sharkey, and Doug Tilley for their technical contributions and fliers, Mike Smaczylo for the shirts and fliers (you can check more of his work out at here), and also thanks to Josh Alvarez for the theme song, Chris, Brad, and LVAC for the support and buttons (check them out at www.xlvacx.com and on Twitter), Essex Coffee Roasters (www.essexcoffeeroasters.com) and a HUGE thank you to anyone who retweeted us or shared something on Facebook that we posted. Follow us on Twitter and Instagram at @thehorrorbiz666, like us on Facebook at facebook.com/thehorrorbiz66, check out our Spotify account at Cinepunx, and remember to rate, review, and subscribe to us on ITunes. In fact, if you write us a review, email us with your mailing address and we'll send you some free pins and stickers!  Check out www.cinepunx.com for more info on some of our other podcasts, some ultra stylish Cinepunx related merchandise, and how you can donate to our Patreon! Until next time…thanks!