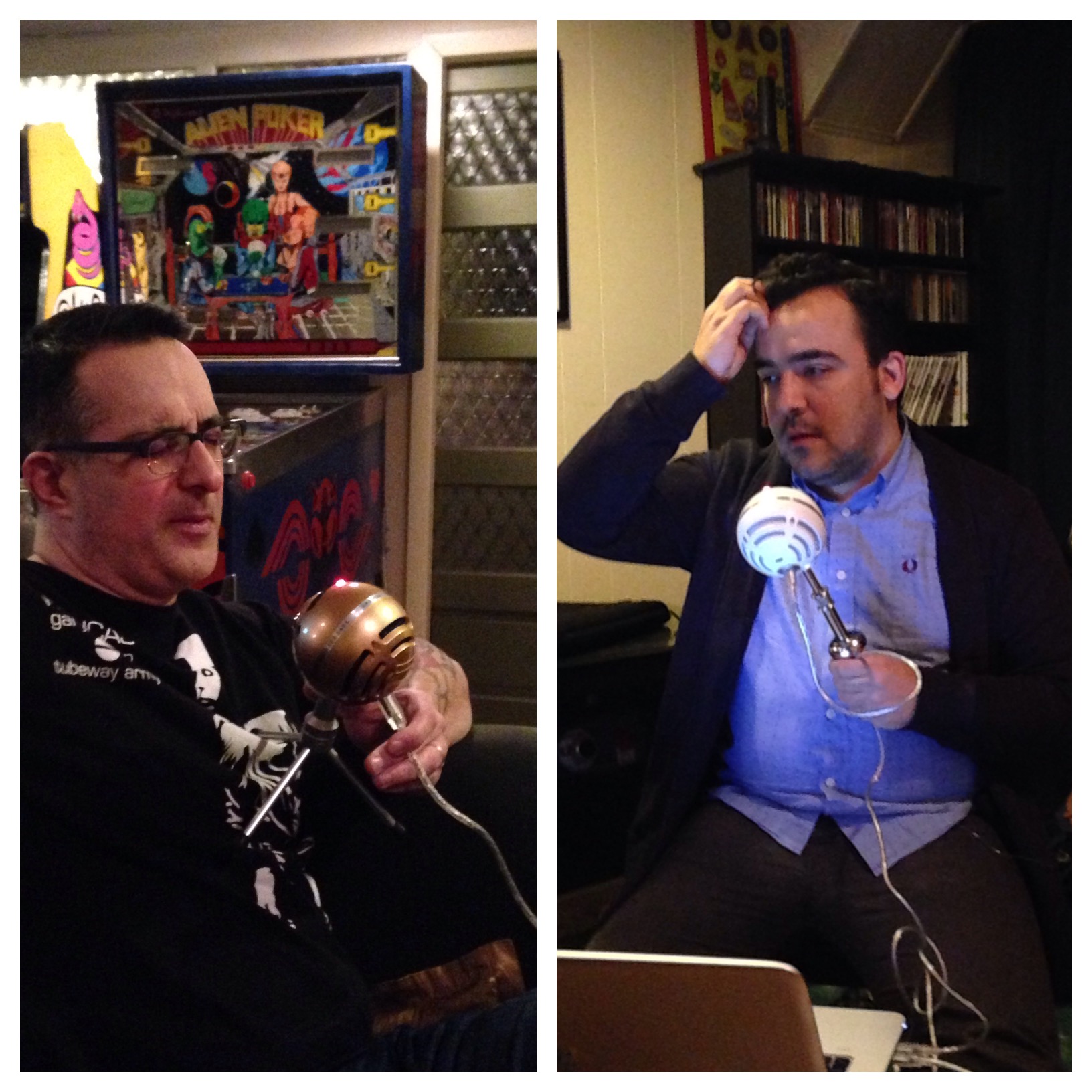 Podcast: Play in new window | Download
Subscribe: Apple Podcasts | RSS
HOT OFF THE PRESSES, NEW CINEPUNX DETAILS!!!
or you know, just a new episode for you all!
(Don't want to miss an ep? Subscribe to us on iTunes!)
On this week's episode we sat down with Dan Fraga of Exhumed Films to discuss how he got into both Hardcore Punk and Horror films, as well as the connections he sees between the two. Dan was great to talk to, and has the coolest basement. Unfortunately we did not have time to play any of his awesome cabinet video games or pinball machines, but maybe sometime soon!
During the episode Dan mentioned some upcoming Exhumed Films events, such as:
and
PAUL NASCHY CREATURE FEATURES "AS SEEN ON TV" on April 15
and of course Liam's favorite
SPEAKING OF UPCOMING EVENTS:
Some of you know, some of you do not, but we are hosting an event as part of the CINEDELPHIA FILM FESTIVAL that we are very excited about!
HATE5SIX RETROSPECTIVE: An evening with Sunny Singh of Hate5Six.com
That should be a lot of fun so check it out, and tell your friends all about it.
There were references during the episode to some classic bands that, if you don't know, you should find out about. There was also some discussion of the classic tv series NIGHT FLIGHT. Do you remember NIGHT FLIGHT? If you do, tell us about it in the comments below.
SOUND NOTES:
There is a brief section where Dan's mic cut out, but we stopped and were able to get it working again. There is also a brief edit where I let slip some confidential info, oops. You may not notice it but you may! Finally, we get an echo toward the end of the episode, and Liam wasn't feeling well so at points you can here him breathing loudly. Yeah, we are a class act. Keep an eye out for our campaign soon to improve our sound!
Thanks for listening, and please if you check us out on Itunes rates and subscribe! Thanks!