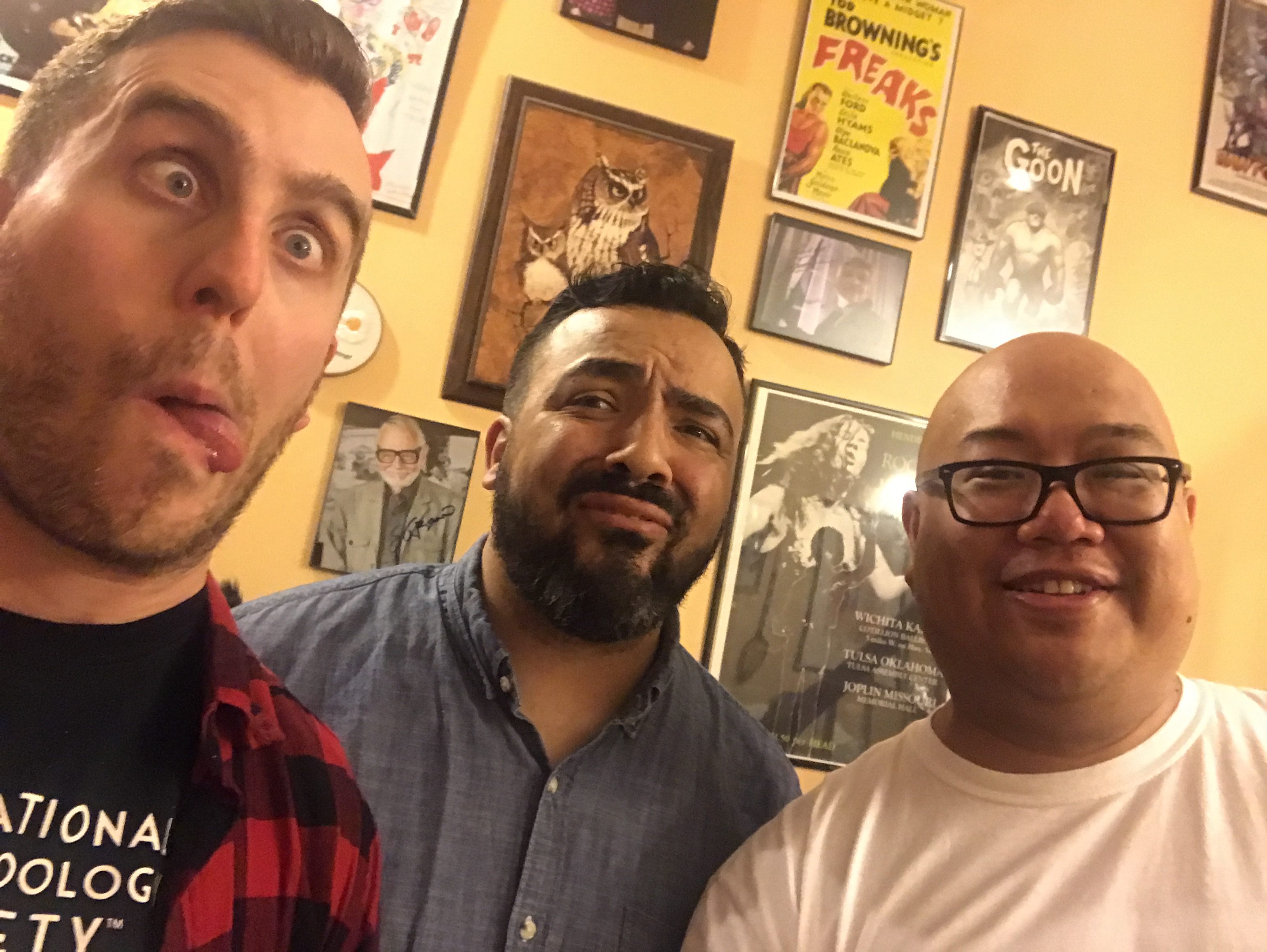 Podcast: Play in new window | Download
Subscribe: Apple Podcasts | RSS
HELLO THERE CITIZENS, ARE YOU READY FOR ANOTHER DIRE YET ENTERTAINING TRANSMISSION FROM PLANET CINEPUNX?
That works, right? Hey friends, we return to you with another dynamic episode, filled with thrills and chills and…spills? This time for episode 70 we welcomed Rob Skvarla, writer/programmer/cineaste/unrepentant Goth Sad BOY!
I am so fat in that last picture, holy shit. Rob brought a topic to us which we would NEVER have chosen on our own but relates to his own research in gradschool, that is Psuedo-Documentaries. The three Rob chose for us relate, in his telling, directly to the later films of the Satanic Panic moment, and now to such films as The Clinton Files. The films we watched and discussed were
MONDO CANE
THE CHARIOTS OF THE GODS
THE LATE GREAT PLANET EARTH
We are pretty straight up with Rob that these films were not always fun to watch, but they led us to a fun and interesting discussion. Rob chose the music for the middle section, it is from one of the movies mentioned so see if you can figure it out, and our opening song is Crucifix.
There is, I suspect, more to say. However, I just want to get this episode out there for you to hear it
Big thanks as always to LVAC    for their generous support, and you should also check out PhilaMOCA cause Rob works there
Do us a favor: rate and review us on iTunes. for some reason this is the biggest measure for podcast success, and we tryna get some sponsors on this jawn so we can start paying folks actual money. Please? Thanks