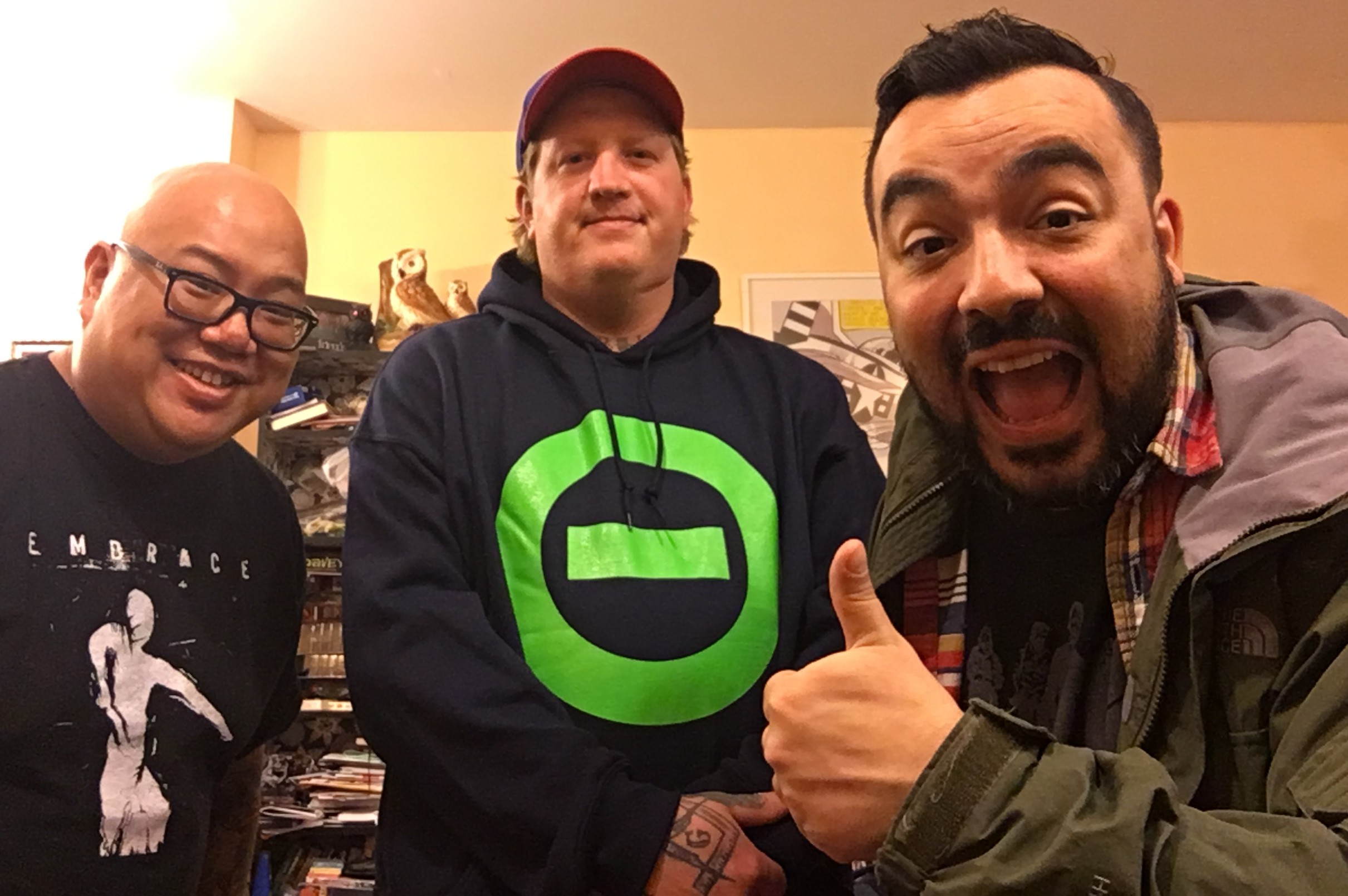 Podcast: Play in new window | Download
Subscribe: Apple Podcasts | RSS
FIRST OFF, THIS IS EPISODE 47 NOT 49, WHICH WILL MAKE SENSE WHEN YOU LISTEN TO THIS EPISODE!!
It was a great pleasure to finally sit down with our friend Joe Hardcore (McKay) who you may know from the giant festival he runs, This Is Hardcore Fest, from the many shows he books in Philadelphia, or from some of the bands he has been in like SHATTERED REALM or PUNISHMENT. Regardless, we have known Joe for 20 years, and he has been an important part of the scene here in Philadelphia for even longer. In fact his first band, LTD played the first hardcore show I ever went to. Unlike a lot of folks, I came to hardcore from punk. When I was a freshman in highschool I was listening mostly to a combination of GREEN DAY, CRASS, THE CIRCLE JERKS, and COCKSPARRER thanks to the many weird punks who also went to Collingswood High School. However, that show at the Firenze which we discuss a tiny bit on the episode started me on a journey to where I am now, and I really appreciate that.
Joe has been harassing us good naturedly for quite some time about not having him on the show, but the timing just never worked out until now. When we contact him about doing this episode, he knew IMMEDIATELY what he wanted to discuss: NINJA MOVIES! Not just any films either, specifically the work of Sho Kosugi, and mutually we decided to focus on perhaps the best of the Canon Films Group's ninja trilogy, REVENGE OF THE NINJA!! Predictably, we end up ALL OVER THE DAMN PLACE, but in the best way possible. We covered a small part of many Ninja films, including
PRAY FOR DEATH, ENTER THE NINJA, NINJA 3: THE DOMINATION, RAGE OF HONOR, and SUPER NINJAS ( 5 ELMENTS NINJA)
It is a pretty great conversation! This was the kind of episode where we had so much we could talk about there was no way we could cover it all, so let us know if you wanna hear a part two sometime soon!
We also mentioned a great deal of other films from the work of Takashi Miike to films like THE WITCH, ZOOTOPIA, and KINGDOM OF HEAVEN.
SOUND NOTES:
Towards the end of the first segment there is a weird buzz in the background. I have no idea why, and it seems to go away in the second segment. Sorry about that, hopefully it doesn't bother you too much. Other then that episode went great!
BIG THANKS TO JOE HARDCORE FOR RECORDING WITH US! BIG THANKS TO ALL OF YOU WHO SUPPORT US, AND TO FOLKS LIKE NICK SPACEK, PHIL SAYNISCH, EVAN VELLELA, SEAN BENNIS-SINE, JUSTIN HARLAN, ETHAN ANDERSON, JUSTIN MILLER, JOSEPH GERVASI, AND ANYONE ELSE WHO HAS POSTED ABOUT US AND SPREAD THE WORD! HUGE UPS TO MAD JOE FROM WISDOM IN CHAINS FOR WEARING OUR SHIRT AT THE JUDGE SHOW, AND TO JUSTIN LORE FOR REPPING US AT MONSTER MANIA!!
This episode was a real reminder of how grateful we are to our friends and fans and collaborators who have helped make this thing possible. It is great to be a part of something so awesome.
RATE-REVIEW-SUBSCRIBE-OVERCOME