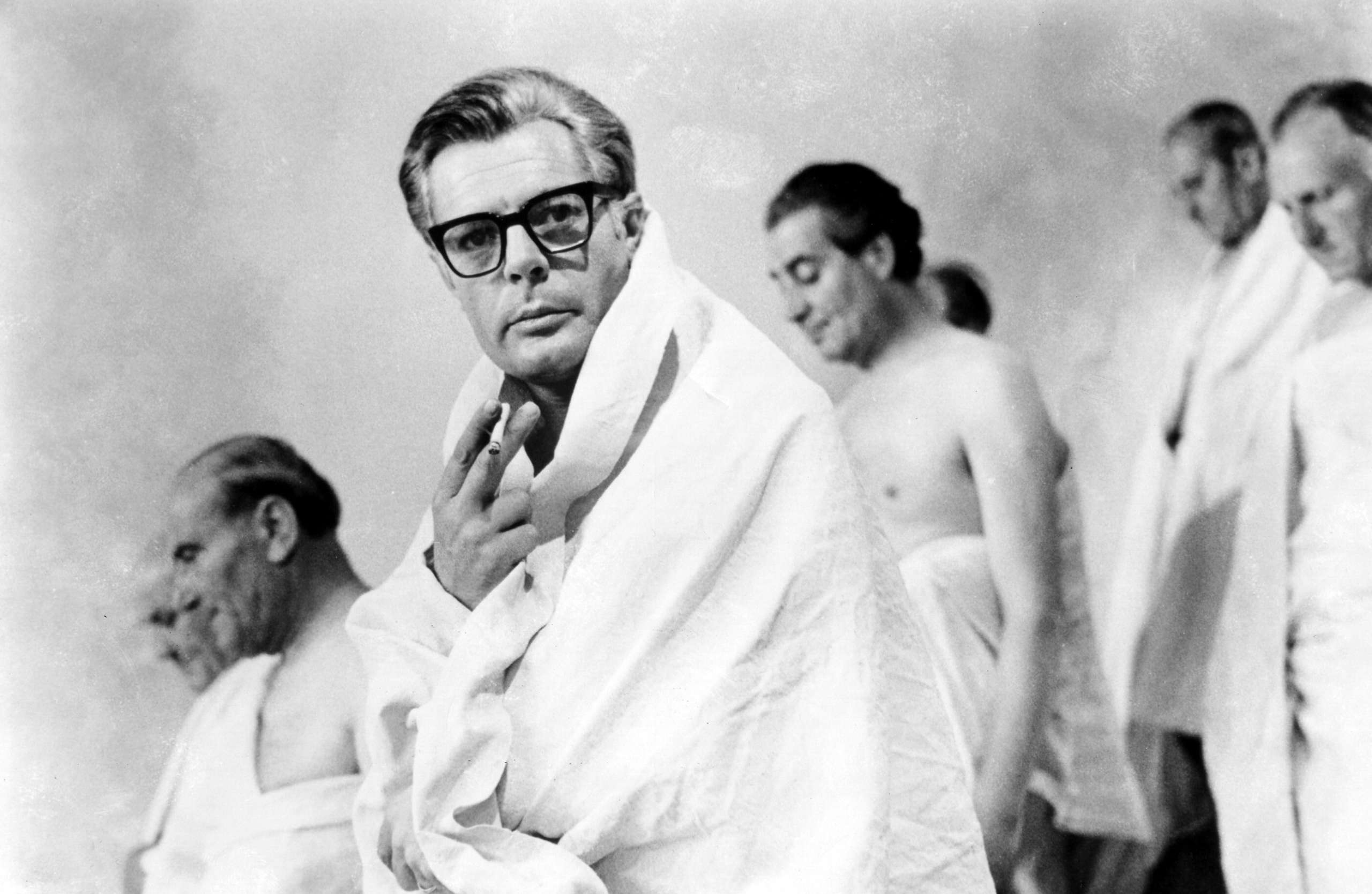 Podcast: Play in new window | Download
Subscribe: Apple Podcasts | RSS
YOU KNOW WHAT IT IS, A NEW EPISODE OF CINEPUNX COMES RAGING AT YOU WITH SOME ITALIAN CINEMA MADNESS!
Friends, thank you yet again for joining us on our meandering and pleasant stroll through cinema past and present, with detours on the way through music, pop culture, and life!
Some time ago we took our first furtive steps down the winding path of the filmography of Federico Fellini! That episode with good friend of the show Heidi Saman is a great episode and can be found HERE but while we did cover 3 films, it was not the end of our journey, and it did not cover every aspect of Fellini as a figure and director.
We really loved this movie, but we also struggle with it and I hope take seriously the questions of how confessional art can absolve creators, and in what ways a work can even obscure the intentions of the creator. We are no experts of course, so please be patient with us! As usual we also do our usual Wack and On Track gimmick, but I don't think we discuss anything you need links for! It was great to catch up with Josh and we promise to have a new episode to you as soon as we can. If you have any concerns, questions, or comments email us or hit us up on socials!
You already know this but just a reminder that we appreciate you so so much!
Thanks for listening, spend some time checking out our Patreon, and of course check out the family of shows available at Cinepunx.com.
LEHIGH VALLEY APPAREL CREATIONS
ESSEX COFFE ROASTERS -(enter code CINEPUNX for 10% off)
ROUGH/CUT FAN CLUB MAKING THE GREATEST SHIRTS TO EVER EXIST FUCK