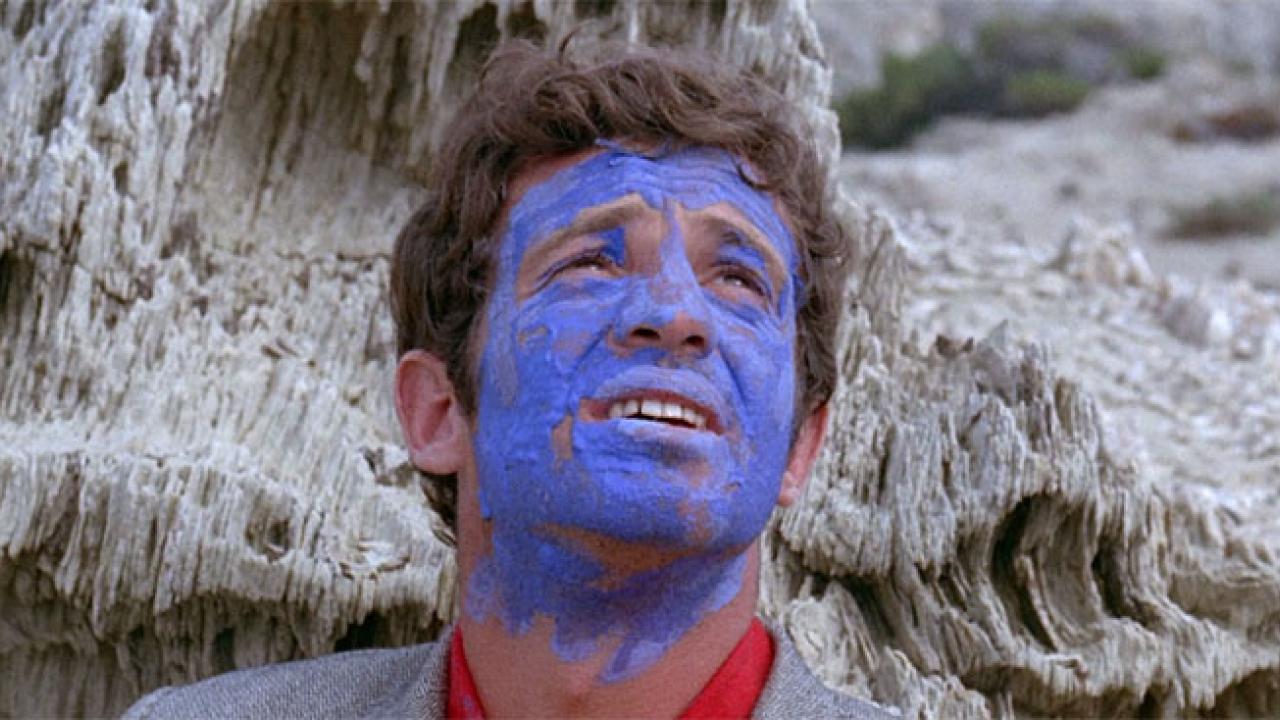 Podcast: Play in new window | Download
Subscribe: Apple Podcasts | RSS
WE ARE FINALLY RETURNED!
Friends, I will not waste your time with apologies for our absence, I know they do nothing to assuage your pain and agony without the sound of our voices in your ear holes. If you are at all connected to our socials you know I have been sick for over a month, and it has been awful. Still, we do feel bad, and we hope this episode finally arriving will help!
On this spectacular new endeavor we decided to delve into the work of the recently departed Jean Luc Godard. Despite Josh's insistence we have covered Breathless previously (we have not btw) this was our first real look into the work of this incredibly influential (and often misunderstood) director and figure in the French New Wave. As we made clear in our episode exploring Agnes Varda's classic Cleo From 5 to 7, we are not experts in this important film movement, and that continues on this episode. We did some research, read some writing and watched some features by smarter folk than us, but we still felt admittedly out of our depth in this discussion. Of course, we could have started with more approachable films from Godard but we wanted to jump in full force, and that we certainly did. Josh is really honest about how challenging these films were, and I try to offer some insight from what I saw and read, but we both are doing this as curious outsiders, not as experts. Thanks in advance for your patience with us if you are yourself an expert, but we know many of our listeners are as new to this material as we are. We hope this will encourage YOU to take a chance on these films as we did!
Despite feeling like we were being stretched by the conversation subject, it was GREAT to get back on the mics again and talk it out! We are so glad you are back with us and we hope you will share your love for this show with your friends and family.
We do our usual WACK AND ON TRACK gimmick, and I try not to get washed away in the wave of WACK that has been my life recently. We discussed some new movies and tv shows, and Josh as usual is awesome and does awesome things. No links but I will say our break music, which I have been forgetting to share, is SYNDROME 81 from their new lp, please go support that awesome band!
Ok so sorry again for the break but we are back and we will have much more for you soon. Love and love
Ok please share this with all your friends and enemies, we love you so much.
Thanks for listening, spend some time checking out our Patreon, and of course check out the family of shows available at Cinepunx.com.
LEHIGH VALLEY APPAREL CREATIONS
ESSEX COFFE ROASTERS -(enter code CINEPUNX for 10% off)
ROUGH/CUT FAN CLUB MAKING THE GREATEST SHIRTS TO EVER EXIST FUCK