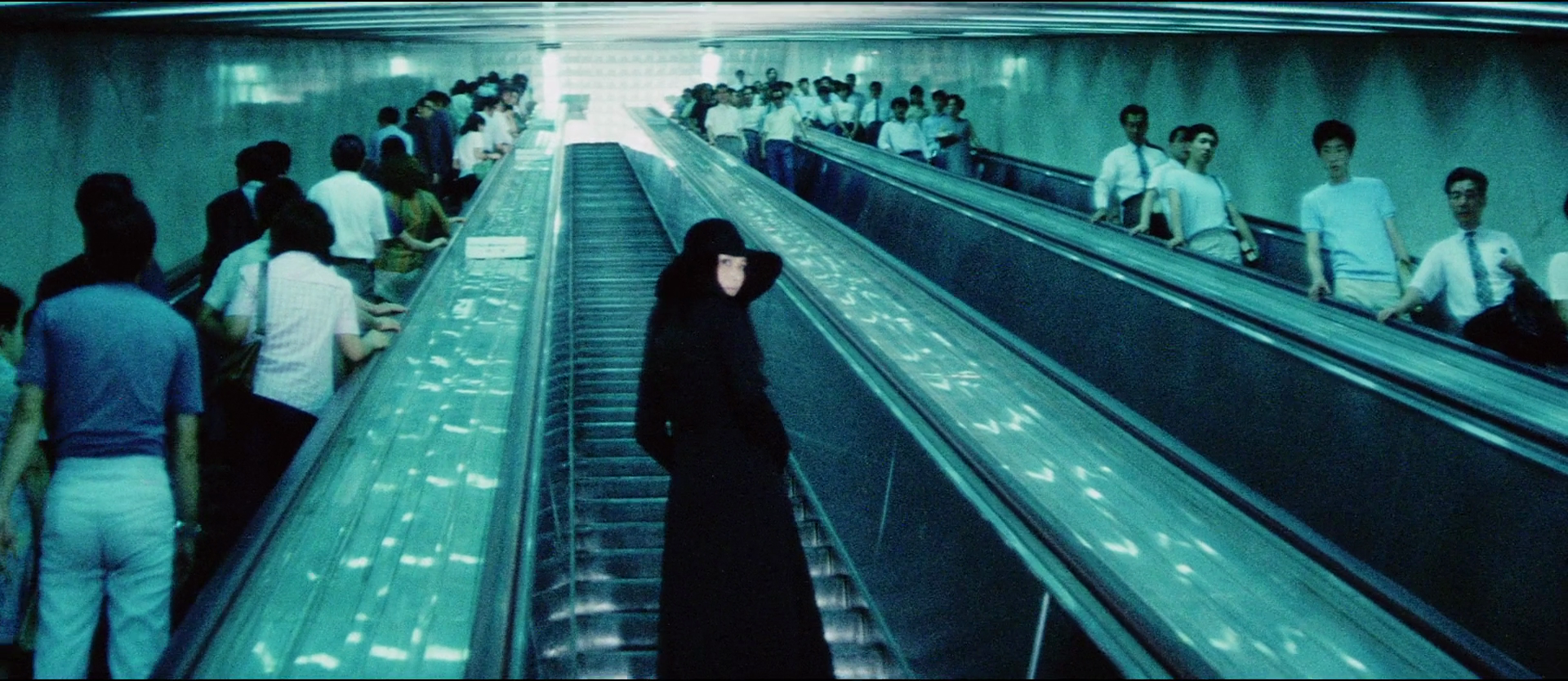 Podcast: Play in new window | Download
Subscribe: Apple Podcasts | RSS
THUS DAWNS THE NEW ERA OF CINEPUNX, ALL TIME SHALL HENCE BE MARKED ANNO CINEPUNXI!
Oh, hi friends, we finally have Episode 101 for you. WE HOPE YOU LIKE IT!
We want to start with a HUGE thank you to all the awesome folks who participated in our HUNDREDTH episode, as well as those of you who shared it with your friends. It is one we pretty proud of and we are so thankful folks were willing to participate at all.
So the genesis of this new episode is pretty simple. If you listen back to our LADY SNOWBLOOD  episode you will hear us promise to cover more Meiko Kaji on future episodes. Well, we would love to say we conceived of this as a fitting follow up, but in reality we stumbled into it a little. Basically I was curious to do some Pinky Violence films, and only once we started researching options did we discover that two great choices featured the amazing Kaji and we remembered our promise.  So here we are.
We discuss a lot, and I mean A LOT of stuff before getting to the meat, but the only links I think need to be given are
OUR SPONSORS LVAC AND THE FINERY
PRE-ORDER OF THE NEW CROSSED KEYS RECORD
ROUGH/CUT (PLEASE NOT JUST TO BUY A SHIRT BUT TO TELL ALL YOUR FRIENDS)
OUR FRIENDS IN SUNSTROKE, NO REASON
OUR FRIEND ADRIANNA IS CURATING A STREAMING CHANNEL FOR RUE MORGUE
hey thanks for listening, follow us on all socials, check out our patreon, tell all your friends about us