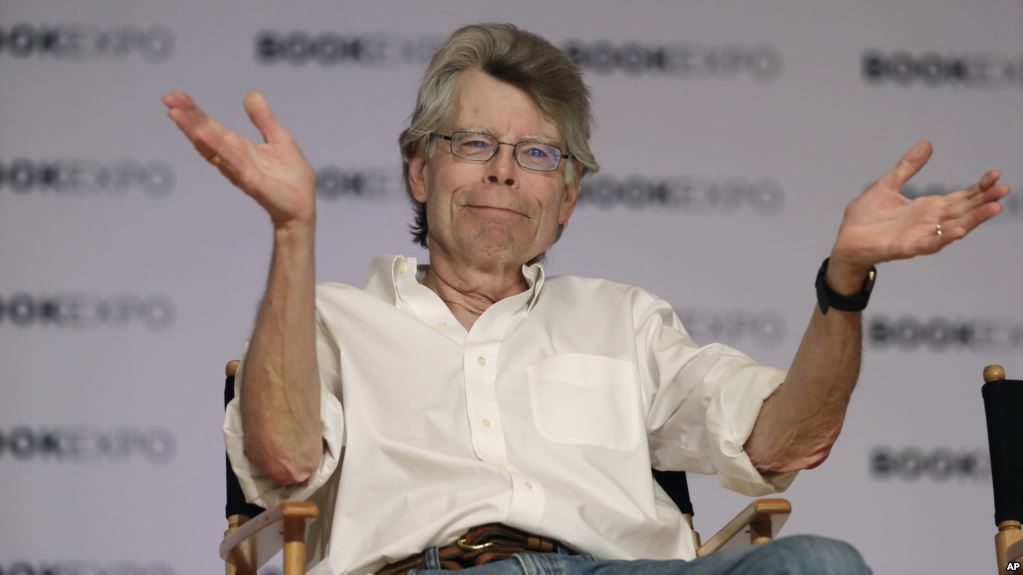 Simon Brown's new book from University of Texas Press, Screening Stephen King: Adaptation and the Horror Genre in Film and Television couldn't have come out at a worse time. This isn't to say that it's not a well-written analysis of the literature and screen adaptations from one of the best-selling authors of all time; that aspect of Screening Stephen King is inherent in Brown's book, and the author is well-acquainted with every iteration of King's work, no matter how tangential.
No, what makes the book's timing unfortunate is that it was obviously written and planned just a little too early. Several of the most-successful and well-regarded screen versions of King's works — such as IT and the Netflix film Gerald's Game — along with the massive disappointment that was The Dark Tower, were all released last year, but they're only mentioned in passing at the end of Screening Stephen King.
It's a damned shame, given that Brown frequently looks into how several of King's books have been adapted multiple times, like The Shining and Carrie, and the analysis between the separate incarnations allows the author to look more deeply at the works and analyze them from multiple angles.
Given that The Shining and IT were both adapted for the big and small screens, with the former being first a film and then a mini-series, and the latter being the opposite, it would've allowed for an excellent segment wherein the titles were compared and contrasted between their television and cinematic aspects and how faithfully each reproduces the novel upon which they're based. Also, in that both versions of IT are fairly well-regarded, whereas The Shining mini-series was almost ignored, it lends another aspect to the critique.
It's a shame that such an opportunity was missed, given that Brown really digs into the obscure and varied series which spawned from several of King's works. The Screening Stephen King chapter entitled "Stephen King as Low-Budget and Straight-to-DVD Horror" is perhaps the book's most interesting one, given that Brown looks into the Children of the Corn, Mangler, and Sometimes They Come Back franchises more deeply than anyone really would have a reason to otherwise. My sympathies to the author for having to dig through these bargain-basement flicks in search of some small connection to King's original works.
The other quibble I have with Screening Stephen King is that Brown states in his introduction that one of his goals in the book is to focus on "the various stylistic tropes that can be traced across King's body of work." While Brown recognizes certain aspects — brand names, use of language, et al — what seems to be ignored in this book, as well as other critiques of King's oeuvre, is the preponderance of inner monologue (and, in some cases, inner dialogue) throughout his career.
With so much of King's work tied to the fact that his characters have pieces of plot and richly-written speech taking place in their own heads, it seems that trying to figure out how much of this very notable and particular style of the author gets jettisoned or adapted would be of particular interest to anyone who's read King's work over the years. It's an unfortunately wasted opportunity in an otherwise astute academic analysis.
Given that Brown also makes reference to unfilmed adaptations, such as the unproduced script of Night Shift, Screening Stephen King has a scope which really does encompass every possible aspect of how King's works were adapted not only by others, but by the author himself. It really is the most exhaustive analysis of Stephen King on the screen that has ever been written. The lack of the biggest King blockbuster of all time, in IT, is very much missed, but one hopes that this will be rectified in a future edition. I'm certainly looking forward to it.
Screening Stephen King is available now from University of Texas Press.