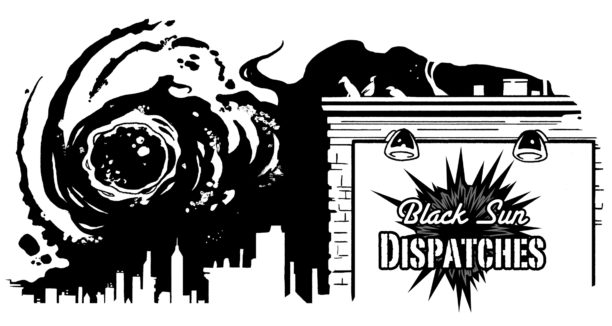 Podcast (blacksundispatches): Play in new window | Download
Subscribe: RSS
Trouble is brewing in the city beneath the black sun. Different factions prepare for bloodshed while the heroes who might once have held the peace are scattered, lost, or dead. Dangers amass from all sides and storm clouds churn overhead. Before, each man and woman was on their own in a hunt for survival. That is no longer an option. A side must be chosen, and a war must be fought.
Past, present, and future.
A man will face all three.
And then make a choice.
Black Sun Dispatches is available via iTunes! Please rate and review the show to help spread the word!
For news, updates, and other weirdness, you can follow us on Twitter at @BlackSunShow. You can follow me on Twitter at @TheTrueBrendanF. And a huge thank you to the entire Cinepunx team for making the show possible!